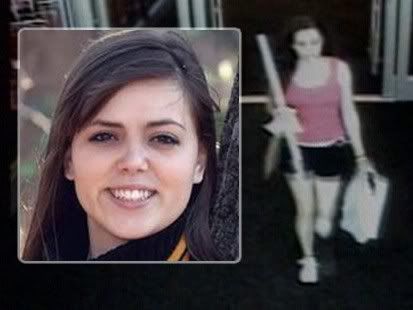 Kelsey
http://www.myspace.com/bandbaby2007
UNFORTUNATE LOSS
http://www.myspace.com/find_kelsey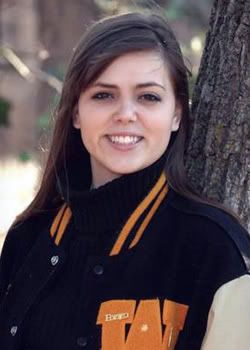 Police search for missing Kansas teen
Video captures Kelsey Smith being pushed into her car in parking lot
http://www.msnbc.msn.com/id/19052012/
As one of five children of Kansas law enforcement officer Greg Smith, 18-year-old Kelsey Smith knew the family rules very well. Her dad had taught them to her and she, like her siblings, knew she was responsible to let her parents know where she was going. That way, Greg Smith had told himself, if one of my children ever goes missing, I know where to point police in their search for my missing child.

Kelsey Smith had just graduated from Shawnee Mission West High School and was now counting the days before she'd follow in the steps of her older sister and attend Kansas State University, where she hoped to join the university's marching band and eventually become a veterinarian one day. She had hopes and dreams that included rooming at college with a friend, Megan Hoss, one of many of her friends that are now involved in the frantic three-day-old search for missing Kelsey Smith.

Kelsey was looking forward to her date Saturday night, this with her boyfriend of six months, John Biersmith. She had to run a few errands before meeting Biersmith at her home, where he was waiting to take her to a pool party at 7:30 p.m. and then out to dinner to celebrate their half-year anniversary together. Kelsey never made it home. She told her mother that she was going to a local Target store to make a purchase, and store surveillance cameras show her in the store and then show her leaving at about 7:10 p.m., obviously enough time to get back to her home and meet her boyfriend. Surveillance cameras showed something, somebody else that police are now interested in. They show a younger white male wearing a T-shirt, shorts and tennis shoes. He has a goatee-like beard and a watch on his left wrist. Although one of many people in the Target store at the same time as Kelsey, he has become a so-called "person of interest" to police in their attempt to find Smith.




Man Seen in Surveillance Tape Arrested in Teen's Death




26-Year-Old Man Expected to Be Charged With Abduction and Murder of Kelsey Smith

.
http://abcnews.go.com/GMA/story?id=3254107&CMP=OTC-RSSFeeds0312
With Kelsey Smith's parents looking on, police in Overland Park, Kan., made an announcement late Wednesday night that a man had been arrested for the 18-year-old's abduction and murder.

Edwin R. Hall, 26, is expected to be charged this morning with premeditated first-degree murder and aggravated kidnapping, Overland Park Police Chief John Douglass said.

Police found Smith's body in a wooded area near Grandview, Mo., about 20 miles east of the Target store where police believe Smith was abducted. Authorities did not say how she died.

"We cannot give them their daughter back, but we can at least give them justice," Douglass said.

Cell Phone Helped Trace Body
Smith was last seen leaving a Target Saturday after shopping for a gift for her boyfriend. A grainy surveillance tape showed Smith being forced into her car in the store's parking lot at around 7:10 p.m.

Her car was found about two hours later in a nearby mall parking lot.

Investigators have identified Hall as the man seen on the surveillance tape leaving the Target store right after Smith.

Hall lived near the store where cameras captured him and his Chevrolet pickup truck following Smith. Police would not say why Hall chose his alleged victim. Authorities did say they received hundreds of tips from the community, which led to his arrest.

Frantic calls from her parents and boyfriend to Smith's cell phone Saturday night left an electronic trail that allowed the FBI to trace the body, said special agent Jeff Lanza.

The outgoing teen who just graduated high school was remembered at a memorial service Wednesday.

"She lived more in 18 years than most people do with a great deal more time," her father Greg Smith said during the service.




Police arrest suspect in death of teen abducted from Kansas store parking lot


http://www.citizen-times.com/apps/pbcs.dll/article?AID=200770607011
OVERLAND PARK, Kan. – Police arrested a man in the abduction and death of a teenager whose body was found Wednesday in a Missouri park four days after she disappeared from a Kansas store's parking lot.
Authorities said 18-year-old Kelsey Smith's body was found at a lake in Grandview, Mo., about 20 miles east of where she had disappeared Saturday. They did not say how Smith died.

Overland Park Police Chief John Douglass identified the suspect as Edwin R. Hall, 26, of Olathe. Hall was expected to be charged Thursday with premeditated first-degree murder and aggravated kidnapping.

Douglass said Hall was interviewed Wednesday after police acted on a tip that matched him to a vehicle seen in surveillance video pulling into the Target parking lot about a minute after Smith parked there.

He declined to comment on the circumstances of Hall's questioning or evidence in the case.

Douglass said Hall appeared to be the same person shown in the video walking into the Target soon after Smith entered the store.

"I want to again express my condolences to the Smith family," he said. "I realize that this is not the preferred conclusion. While we cannot give them their daughter back, we can at least give them justice."

Johnson County, Kan., prosecutor Phill Kline said charges would be filed Thursday morning.

"This community has lost a vibrant and promising life and a family has sufferered unimaginable tragedy," he said.

Kline said his office would ask the state to set bond at $5 million. He declined to specify whether investigators had determined that Smith was killed in Kansas.

Douglass said police had received more than 500 tips in the case and had questioned numerous people Wednesday, including Hall.

Officers had been searching woods at the lake since Tuesday after investigators traced two signals from Smith's cell phone to an area about 15 miles east of the Target store in suburban Kansas City.

Before a church memorial service Wednesday evening, Smith's father thanked everyone involved in the search.

"She could walk into a room full of strangers and walk out with a room full of friends," Greg Smith said at Hillcrest Covenant Church in Prairie Village, Kan.

"Her excitement and passion for life was unmatched," he said, fighting tears. "She lived more in 18 years than many people do with a great deal more time."
Edwin Hall Arrested In Kelsey Smith Murder
http://www.myfoxkc.com/myfox/pages/Home/Detail?contentId=3387311&version=79&locale=EN-US&layoutCode=VSTY&pageId=1.1.1
Edwin R. Hall, 26, from Olathe was arrested on Wednesday evening in the murder of Kelsey Smith, 18. Chief John Douglass with Overland Park Police said that Hall was believed to be the person of interest that followed Smith into the Target on 96th and Quivira on Saturday. District Attorney Phill Kline said on Wednesday night that Hall would be charged on Thursday morning with pre-mediated first degree murder and aggravated kidnapping charges.

Kelsey's Father Greg Smith Talks (FOX 4 Exclusive)
http://www.myfoxkc.com/myfox/pages/Home/Detail?contentId=3422339&version=2&locale=EN-US&layoutCode=VSTY&pageId=1.1.1
OVERLAND PARK, KAN. -- Greg Smith talked to FOX 4's Dave Froehlich Wednesday night in the Target parking lot where his daughter was abducted on Saturday night



Kelsey Smith´s father talks about her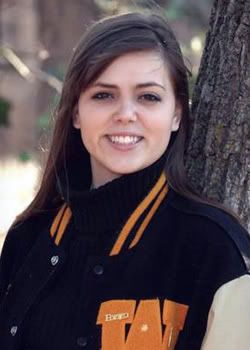 Smith known as fighter, popular
http://www.kccommunitynews.com/articles/2007/06/07/blue_valley_sun/news/a.news.kelsey.smith.boyfriend.txt
"So thanks for making me a fighter" states the strip across the top of Overland Park teen Kelsey Smith's Xanga Web page.

Smith's strong spirit provided the biggest source of hope for family and friends, boyfriend John Biersmith said.

"She fights," Biersmith said. "She could kick someone's butt. She's the strongest woman I know."

Smith, an 18-year-old Shawnee Mission West High School graduate, went missing about 7 p.m. Saturday, June 2. Law enforcers discovered her body Wednesday in Grandview, Mo.

Smith's family said she went shopping for a graduation present at Target, adjacent to the south side of Oak Park Mall, and did not return home. Police found her car on the mall parking lot.

One of Smith's blogs shows her excitement for bands that played at West's Rock for Hope benefit concert. Another said how ready she is to attend Kansas State University in the fall.

Biersmith called Smith "cute, outspoken and blunt."

"She has a go-get-it attitude," Biersmith said.

He said he started dating Smith either Nov. 18 or Dec. 1.

"It depends on when she said we started dating," he said.

The couple met and worked together at the AMC movie theater in Leawood.

Smith's Web pages on Xanga.com and Myspace.com show a life filled with music, books and friends. She lists "band, choir, theater, dancing and many more" as the clubs to which she belongs.

"She's hardcore into band. She plays the clarinet," friend Hannah Groom, 18, said.

Overland Park Elementary teacher Kellie Rhodes had Kelsey's siblings in class and said she remembered Kelsey as "family oriented."

"When she came to pick them up, she would always ask how they were doing," Rhodes said. "They're a close family."

Smith's father, Greg Smith, called Kelsey "great."

"She's so outgoing, so popular," Greg said.

He thanked the people who helped search for his daughter. "So many friends have shown up just to help. We miss her, we love her," Greg said.


Only memories remain to fill the aching void




Friends and family of Kelsey Smith recall a vibrant, determined young woman.


http://www.kansascity.com/115/story/139966.html
"Every school we moved to, she had a friend that day."

Greg Smith, Kelsey's father

Whenever Megan Hoss needed to feel better, needed a smile more than anything, she went looking for her best friend Kelsey Smith.

She would make it all better, Hoss said.

"I was so upset a few weeks ago that I had to go see her at work. As soon as I saw her, she knew something was wrong," Hoss remembers. "She said, 'You need a hug.' "

That was Kelsey Smith, say friends who spent days searching for her and saturating the area with fliers splashed with her photo. She was always the one to lean on.

In the four days Smith was missing, her family and friends described a woman so vital to their lives. They talked about her as a student, a girl who was fun to hang out with and a young woman who wanted to be a veterinarian one day.

Smith graduated from Shawnee Mission West High School two weeks ago today. Her parents talked often of the fantastic senior year she had had, the musicals she had performed in.

A good student with a standout soprano singing voice, she had a wide variety of friends. "She doesn't judge," said Andrea Lattimer, a friend who had classes with Smith.

And no matter how many times she was the new kid at school, she never had any trouble adjusting, Greg Smith said in the days before his daughter's body was found Wednesday. When Kelsey Smith was younger, Greg Smith was in the military and the family moved around quite a bit.

"Every school we moved to, she had a friend that day," Greg Smith said. "You could drop her on a desert island and she'd find (a friend)."

The middle of five children, Kelsey Smith planned to go to Kansas State University in the fall and room with Hoss. She would play clarinet in the marching band with her older sister Lindsey, who also plays the instrument.

Her younger siblings' former fourth-grade teacher remembered how much interest she showed in them when she picked them up from school.

In the family, Kelsey Smith had always been the responsible one. Her parents still have the voicemail message she left a week ago when she was a few minutes late coming home from work because of traffic.

She was also the confident one.

If someone told her she couldn't do something, her family says she always had the rebuttal: "You wanna bet?"

And whenever she was mad, she'd go for a run. The madder she was, the longer the run, says her mother, Missey Smith.

"One time she ran eight miles," her mother said.

Hundreds of volunteers arrived in shifts to look for Smith from Monday to Wednesday. As they gathered in the back parking lot of the Target where she was last seen, they could see pictures of the young woman with her boyfriend.

A smiling girl in a prom dress which was taken just a few weeks ago. On the night she disappeared, she planned to celebrate her six-month anniversary of dating her boyfriend, John Biersmith.

And her parents still have photos in their digital camera from graduation night.

"Kelsey's the kind of girl that lights up every room she enters," her father said. "… The number of lives Kelsey has touched, the people who care about her, it's just amazing."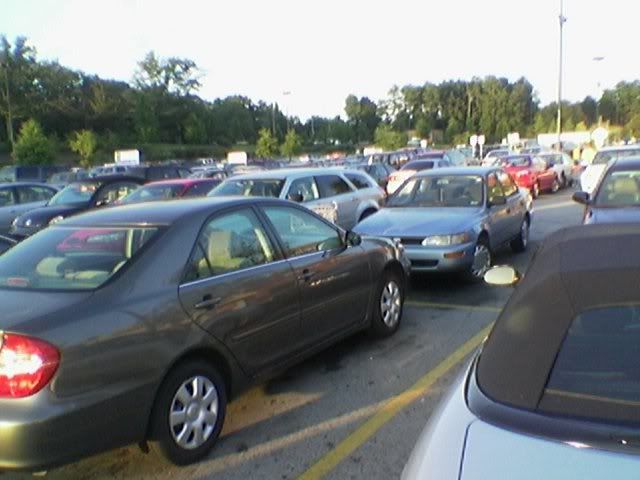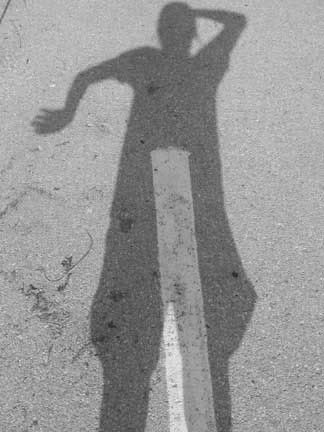 Abduction in parking lot shows crime can happen in public places
http://www.dailymail.com/story/News/2007060757/Abduction-in-parking-lot-shows-crime-can-happen-in-public-places
When they're running into a discount store for a box of laundry detergent or to catch the sale on pantyhose, most people probably aren't worried their lives are at risk.
That might be part of the problem.

Law enforcement officials across the country are reminding shoppers that store parking lots can be hot spots for criminal activity.

The kidnapping earlier this week of 18-year-old Kelsey Smith from the parking lot of a Kansas Target store sent shock waves through a small community and stunned the whole country.

Grainy video footage taken by the store's surveillance camera appears to show Smith loading her car with shopping bags, then having some sort of scuffle with a man before the two disappear inside her car, which promptly drives off.

Her body was discovered Wednesday night near a Missouri lake about 20 miles east of the Target store. A 26-year-old man has been arrested and authorties said they expected to charge him with kidnapping and murder.

Smith's relatives say the recent high school graduate just went to the Target store to buy a keepsake box for photographs.

Such routine excursions rarely end in tragedy.

But police say there have been enough incidents -- even locally -- that people shouldn't have their blinders on when perusing the aisles or cruising the parking lots of big-box stores, malls or similar public spaces.

It was four years ago at the Charleston Target store on Corridor G that a Kentucky man was caught on surveillance tape stalking and assaulting an 11-year-old girl inside the store while her mother shopped in another aisle.

"I can tell you that I don't feel safe and didn't before all of this happened," said Kristy Ferrell, a 26-year-old substitute teacher from Boone County who was shopping Wednesday at the Charleston Target.

Managers at the store would not comment today on security, and no one from Target Corp.'s media relations office in Minneapolis immediately returned a phone call.

Several shoppers said their outlook has changed about how safe they are even in crowded shopping centers or other public spaces.

"I always watch around me," said Ellen Duncan, a 57-year-old housewife from Charleston. "When I have my grandchildren with me, I make them stay with me and keep them in my sight at all times.

"You never feel safe, at least I don't think," Duncan said. "You've always got to be cautious."

Just last week in Rand, police said a man tried to rob and rape a 21-year-old woman who made a late night trip to a 7-Eleven store.

She fought back and bit the attacker, who had ripped her clothing and assaulted her before she was able to get away.

The man got away, too, but only with her purse.

Staying on guard can make a big difference in how such a scary situation plays out, officials say.

"You know, I think fighting back really has to be the main thing on your mind," said Lt. Sean Crosier of the Kanawha County Sheriff's Department. "Drawing as much attention to yourself as possible is the way, in most cases, that you're going to get out of the situation."

Police say there are several ways to help protect yourself, even in a place where activity is relatively high: cars are vying for parking spaces, customers are carting or carrying out shopping bags and people have their heads in their purses digging for car keys or cell phones.

"Most people won't target a victim if they're close to the store," Crosier said. "They'll target those farther away, because even if a victim does yell people might not hear and identification becomes so much harder when you're farther away from a crowd."

Parking close to an entrance in a well-lit space is often the best bet. Keeping your head up and eyes focused on what's going on around you also can be a crucial step to avoid becoming a victim.

Crosier suggests people crossing parking lots to get their cars shouldn't wait until the last minute to search for keys. Have them out and in hand before ever stepping foot out of the store's doors.

But if the worst does happen, police say a victim should try to stay put.

"You don't want to become mobile in any way," Crosier said. "You want to try to stay there. You have to consider if the person has a knife or some sort of weapon, you want to do everything you can to not leave, or at least not leave with them. It's difficult to analyze because you don't know what's going through the victim's mind, what they might have been told, how they might have been threatened.

"But one of the worst things to do is to become mobile," he said. "Because (in these cases) the vast majority are taken to an unknown location, restrained and then the potential is so much greater for sexual assault. And really, in most of these incidents, it will often end in a homicide."

Fight Back w/ Lu Parker

How to Strike With Power


How to Escape From a Knife Attack - Women's Self Defense


How to grab a gun away self-defense



How to Disarm an Attacker With a Gun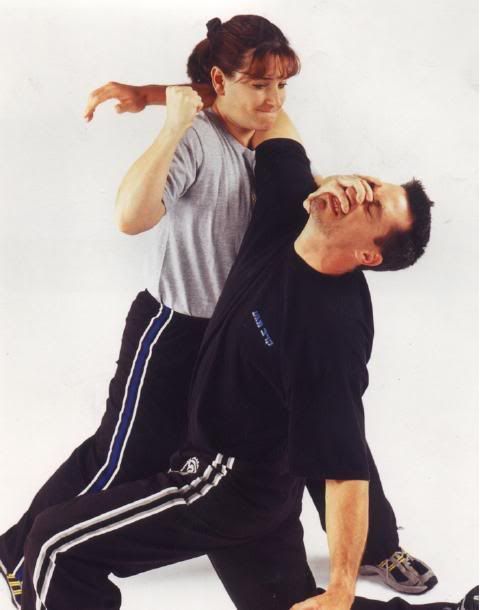 How to Thwart an Abduction Attempt
http://www.wikihow.com/Thwart-an-Abduction-Attempt
Kidnappings occur all over the world and for all sorts of reasons. From family members, to sexual predators, to ransom seekers. What is immediately clear is that there is no typical abduction, and as more and more people travel throughout the world, the oft-quoted advice to always fight your would-be abductor requires some reconsideration. While on rare occasions, it's best to cooperate, the situation may call for immediate escape, and you need to think fast and act decisively. Here's how.



1

Play it safe. Take preventative safety precautions. If you're walking in a public place, always be aware of who's around. Be attentive (rather than drowning yourself out with headphones). Make it a habit to spot an escape route every time you enter a new environment. Avoid dark alley ways and parking lots, and/or get an escort. Lock your windows and doors at night. Carry a cell phone and some safety devices (such as a loud horn on your key chain). If you are traveling abroad, carry a local paper or magazine in the local language. Arrange for taxis through your hotel desk. Read travel precautions on the US State Department site (or through your travel agent.)

Follow your gut instinct If you get a bad vibe from someone, listen to your gut feeling no matter how irrational. Ducking into a store, changing your route, and staying in the presence of others are all good examples of how you can avoid kidnapping by listening to your instincts.
Vary your routes and times Make it hard for would-be attackers to anticipate your plans. Learn multiple ways to go between your home and office or any location you routinely travel to.



2

Form a plan. The would-be abductor initially gains the upper hand on his victim because he has the element of surprise in his favor. You can prepare yourself by assessing your situation before an abduction occurs. What kind of abduction are you most likely to encounter? What will you do if someone attempts to kidnap you? Rehearse possible scenarios in your mind, and you'll be ready to act instantly should you actually be attacked.



3

Be prepared to resist, by carrying mace (pepper spray), a steel extendable baton, or improvise and use your keys, held by the keychain, to rake across the attacker's eyes. Holding a key between your fingers (as a stabbing weapon) can seriously damage the tendons in your own hand. If you believe your risk level is high, apply for and carry a small firearm.

If there are multiple armed attackers who, seeking ransom, attempt to abduct you in an isolated or hostile place where there is realistically little to no chance of escape, you should be cooperative from the get-go. This is frequently the case in parts of South America, for example, where well-organized kidnappers abduct businessmen for profit. About 95% of people abducted in this manner are released alive, and the chance of being killed is highest in the first few minutes of the abduction, when something goes wrong — usually when the victim tries to escape or fight.

If the would-be abductor is unarmed, if the attempt is sexually motivated, and if you are in the vicinity of other people and can quickly get help, you should fight or do anything you possibly can to escape the attacker. This is the case in most abduction attacks in the U.S. and other developed countries, and it's also usually the case if the intended victim is a woman or child




4

Run away. If you've made the quick decision to get away, try to get to a safe public place and continue to scream for help. Don't look back, and don't stop until you've reached safety. What qualifies as safety depends on the circumstances. The presence of police officers is almost always sufficient, as is being in a crowd of people (though these situations are only safe if you make sure the police or people in the crowd know what's happening). If you're a foreign national in a hostile country, however, you may not actually be safe until you reach a friendly military patrol or embassy.




5

Put something between you and the attacker. You may not be able to outrun your attacker, but if you can put something — a busy street, a group of people, or even a car (which you can run around as he tries to pursue you) — between you and him, you may be able to delay him enough to get away or to cause him to give up.




6

Make a scene. Scream, yell, run into bystanders, blow a whistle, and bring as much attention as possible to yourself and your attacker. This technique is especially successful in or near public places, where the abductor hopes to remain inconspicuous lest others intervene or call police. For children, who are relatively less able to fight or flee a would-be abductor, involving others is sometimes the only chance of escape. Do not simply scream in terror or yell "help," as people are apt to ignore this plea. You should yell out the circumstances and a description of the attacker if at all possible: "A man with a knife is chasing me! He's wearing a blue sweatshirt and torn jeans!" (Children should be taught to yell "I'm being kidnapped! I don't know this person!" to other people or "I don't know you! Leave me alone!" at the attacker etc.) This should have the effect of deterring your attacker, or at least convincing bystanders that your plight is real and not a joke/game/quarrel/, or at the very least, of leaving behind a reliable description for the police to work from if you are unable to evade capture.




7

Grab on to people and or objects. Sadly, people are often hesitant to intervene in an abduction. Get someone's attention and make them intervene by grabbing him or her and holding on while screaming and explaining the situation. The bystander is now involved in the fight against the abductor, which shifts the odds in your favor considerably, especially if you're a woman or child. If there are no people around to grab, hold on to a large object, such as a lamp post, parking meter, or your bicycle. If you can't get away from an abductor, you at least want to prevent him or her from taking you away against your will.




8

Fight as if your life depended on it. Fight tooth and nail to prevent the abductor from getting you under his control. While everyone should take a self-defense course, you don't usually need specialized knowledge to ward off an attack. Nor do you need to "win" a fight with your attacker: fighting should usually be used just to get out of the grip of an attacker or to enable you to get a head start running away. If your attacker is a sexual predator and you think your chances of escaping are slim, still put up a fight the entire time. Rapists look for easy targets, not someone who is going to struggle and flail. If you fight hard enough, they may decide you are not a good target and give up.

Fight dirty. Do whatever you need to get away: this isn't a boxing match. Pick up and wield any heavy object that is close at hand. If you have mace, pepper spray, or a stun gun, use it. If an abductor grabs hold of you, don't be afraid or ashamed to make use of your teeth. The seconds you need to escape can be achieved by stunning him with an extreme action like biting off part of an ear, finger, or nose.
Aim for sensitive spots. Poke the abductor in the eyes; hit or kick the groin, nose, throat, or kidneys; scrape your foot hard against his shin; stomp on the top of his foot with your heel, or stomp out sideways into his knee. Effective weapons include your elbows, the heel of the palm, and your forehead (attack the attacker's face like heading a soccer ball). Your closed fist can be effectively used like a hammer, especially against your attacker's neck, nose, and ears, but don't throw punches - without training, you're more likely to break your hand than hurt your attacker. Make your strikes count but don't stand and fight, run when you break free.
Do the windmill. When the abductor grabs you or attempts to grab you, swing your arms wildly. This will make it difficult for him to maintain a hold on you.



9

Call 911. If you have a cell phone, dial the emergency dispatch number for your country. If you can put some distance between you and your attacker, or if you can delay him (by locking yourself in a room, for example), police may reach you in time to capture or at least deter him. If, however, you are immediately subdued, try to conceal your cell phone, and then call police when your captor isn't looking. If you don't have a cell phone, use any phone available. If you can use a payphone—-you won't have to deposit money to call 911—-you may be able to hold onto it. If the would-be abductor cannot quickly remove you from the scene, he may flee, knowing that police are on the way. If you've escaped the attacker, run to a nearby house or business, let them know what happened and have them call 911; this 1)puts you in a safe place; 2) summons police and 3) creates witnesses.



10

Lie about advantages you may have. You should do anything to make the attacker think he/she is as unsafe as possible. This means lying about advantages you don't have.
"My dad is the chief of police. You don't want to do this."
"I have anhydrous diabetic chronic pneumonia [made-up disease]. I have to take my medication every three hours, or I'll die. If you take me, you're looking at murder charges, no matter what."
"There's a police station two blocks away. Why are you doing this here?"
Look for ANYTHING that seems official, and assert that it has cameras: "There's an ATM right there. You know they all have hidden cameras, right?" Or if you see anything that REMOTELY looks like a camera, "You know that's a security camera, right?"
It is best to call the police, but if for some reason you cannot (lost cellphone, etc.), you should always tell an attacker that police are on the way. "I dialed the panic button from my cellphone, police are on the way. Just run now, and you'll be safe."




11

Deal with an abduction. If your efforts to thwart the abduction are unsuccessful, there are a number of things you can do to help you survive your ordeal. Read the related wikiHow for more details.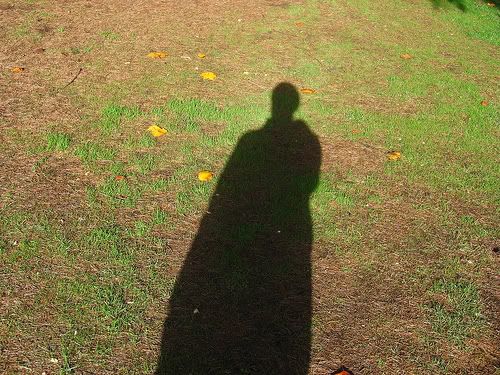 MAKE LIFE HARDER FOR CRIMINALS


http://www.a1defenseproducts.com/page/939434
Be prepared
• Always be alert and aware of the people around you.
• Educate yourself concerning prevention tactics.
• Be aware of locations and situations which would make you vulnerable to crime, such as alleys
and dark parking lots.
Street precautions
• Be alert to your surroundings and the people around you, especially if you are alone or it is dark.
• Whenever possible, travel with a friend.
• Stay in well-lighted areas as much as possible.
• Walk close to the curb. Avoid doorways, bushes and alleys where someone could hide.
• Walk confidently, and at a steady pace.
• Make eye contact with people when walking.
• Do not respond to conversation from strangers on the street, continue walking.
• If you carry a purse, hold it securely between your arm and your body.
Car safety
• Always lock car doors after entering or leaving your car.
• Park in well-lighted areas.
• Have your car keys in your hand so you don't have to linger before entering your car.
• Check the back seat before entering your car.
• If you think you are being followed, drive to a public place.
• If your car breaks down, open the hood and attach a white cloth to the car antenna. If someone
stops to help, stay in the locked car, roll down the window a little and ask them to call a tow
service.
• Don't stop to aid motorists stopped on the side of the road. Go to a phone and request help for
them.


Waiting for a bus
• Avoid isolated bus stops.
• Stand away from the curb until the bus arrives.
• Don't open your purse or wallet while boarding the bus. Have your pass or money already in
your hand.
• Don't invite trouble — keep gold chains out of sight; don't flash your jewelry; and turn your
rings around so the stones don't show.
On the bus
• During off-hours, sit as close to the bus driver as possible.
• Stay alert — and be aware of the people around you.
• If someone bothers you, change seats and/or tell the driver.
• Carry your wallet inside your coat, or in a front pocket. A comb, placed horizontally in the fold
of your wallet, will alert you if someone tries to remove it from your pocket.
• Keep your handbag in front of you and hold it close to your body with both hands.
• Check your purse or wallet if someone is jostling, crowding, or pushing you.
• If you see any suspicious activity, tell the driver.


Office security
• Never leave your purse or billfold in plain view or in the pocket of a jacket hanging on a door.
• Personal property should be marked with your driver's license number (preceded with the letters
'CA').
• Don't leave cash or valuables at the office.
• If you work alone or before/after normal business hours, keep the office door locked.
• If you work late, try to find another worker or a security guard to walk out with you.
• If you are in the elevator with another person, stand near the control panel. If you are attacked,
press the alarm and as many of the control buttons as possible.
• Be alert for pickpockets on crowded elevators.
• Report all suspicious people and activities to the proper authorities: office manager, building
security, law enforcement.
• Be aware of escape routes for emergencies, and post the phone numbers of the police or sheriff
and fire department near telephones. Call 911 if the situation is life-threatening.
If a crime occurs – report it!
Everyone should consider it his/her responsibility to report crime. Many criminals target favorite
areas and have predictable methods of operation. When you report all the facts about a crime,
it helps the police assign officers in the places where crimes are occurring or where they are most
likely to occur. At least one out of two crimes in the United States goes unreported, either because
people don't think law enforcement can do anything about it, or because people don't
want to get involved. If you don't report crime, the criminal can continue to operate without
interference.
In many cases, it is the information provided by victims and witnesses that leads to the arrest of a
criminal. So tell law enforcement as much as you can; no fact is too trivial. They need the eyes
and ears of all citizens.

SAFETY AT YOUR FRONT DOOR -

Never automatically open your front door. Make sure you know your caller's identity before admitting him.
If the person at your door is a stranger, ask for identification to be passed under the door. If he is unable to do this, do not admit him.
It is advisable to have a wide angle viewer (peep-hole) in the door so that you can check a person's identity without unlocking your door.
HOME SAFETY -

All doors in your home leading to the outside should have dead-bolt locks.
When away at night, leave a light burning.
Do not leave a key over a door or under a mat.
The single lock on a garage door is inadequate to keep intruders from prying up the opposite side and crawling in. Use a padlock. But never leave it unlocked. This is an invitation to have the padlock removed so that a key can be made, and the lock returned to its position. Later, the burglar returns when no one is home and enters at his leisure, using "his" key.
Mark your valuables and keep an accurate record of all your most valuable possessions.
When leaving on a trip:
Stop all deliveries.
Connect a light to a timer.
Notify the police and have a neighbor check your home periodically.
Have someone maintain your lawn.
Be a concerned neighbor. If you see a suspicious person, car or situation, contact the police.
SAFETY FOR THE APARTMENT DWELLER -

If you live in an apartment building with an intercom system to the front door, make sure the landlord keeps it in operating order.
Never admit anyone unless you are expecting him or know him.
Never admit anyone to the building who is there to see another tenant or to deliver something to another apartment.
Anyone asking admission so that he can do some work for another tenant should not be admitted, but should be referred to the building's manager.
If you see someone in your building who looks out of place or is acting suspiciously, contact the police.
Purse snatchers

Purse snatching is a crime of opportunity. You can eliminate that opportunity. Every female carrying a purse is a potential target. Senior citizens are especially susceptible to these criminals since they may not be readily able to defend themselves and pursue their assailants.

WHAT YOU CAN DO - Purse snatching is a crime that can be easily prevented when you take away the opportunity from the thief. Most purse snatchers are juveniles under the age of 18, who are waiting for the next opportunity. When you hide the "prize" you protect yourself!

Suppose you are going shopping and waiting for the bus. You are by yourself and your purse is exposed and in open view. You already made two mistakes - you're alone and your purse is vulnerable. Frankly, your personal safety might depend on NOT clinging to that purse, even though it seems a normal way to protect the contents. Grabbing and shoving that may take place can result in being injured. There are ways to protect yourself, however.

SHOP WITH A FRIEND, TRAVEL TOGETHER - The first precaution you can take is to go shopping with a friend - man or women. You're safer when in the company of someone else. If you must be out at night alone, stay in well-lighted areas. Walk close to street lights, staying well away from dark corners, alleys and building entrances.

HOW TO OUTSMART THE PURSE SNATCHER - When carrying a purse, women should have only 3 or 4 one dollar bills placed inside. Credit cards, currency, driver's license, keys and jewelry should be carried in a coat or sweater pocket, or concealed on your person to reduce the opportunity of large losses. If you carry a purse, don't wrap the strap around your shoulder, neck or wrist. If your purse is grabbed, a strong strap will not yield easily and you may be injured. Some purse snatch victims have been thrown down and have received concussions and broken bones. Never carry anything more valuable than you can afford to lose. Always leave all unnecessary credit cards at home. When you shop and carry a purse, place it in your shopping bag. Never leave your purse on a store counter or in a grocery shopping cart - even for a moment.

DON'T CARRY WEAPONS THAT CAN BE USED AGAINST YOU - You should carry a police whistle and a small flashlight on your key chain where they're readily available. Make a habit to carry your key chain in a pocket - NOT in your purse. And you should never put your name and address on your house keys or car keys. This is a simple way of telling the thief who you are and where you live.

CALL THE POLICE IMMEDIATELY - Most victims are attacked from behind. They don't get a good look at the attacker. And when a juvenile gets away with it once, he'll try it again. If attacked, call the police immediately. Try to remember all details - help your police help you!

Protect Yourself from Pickpockets
The "art" of picking pockets is among one of the world's oldest professions. Author Charles Dickens' Artful Dodger is probably among the best known pickpockets. However, all are not juveniles - and all are not males!

The skilled pickpocket is not the seedy character you'd expect to find lurking in a dark doorway. He (or she) appears about as average as you and I in appearance and manner. Because they make a study of how to "blend" into the crowd, pickpockets usually remain undetected and can practice their activities with little hindrance.

Pickpockets follow no regular schedule. They operate equally well during daylight hours as well as at night. And if you have been led to believe that picking pockets takes place only in crowds, forget it! The only known fact is that they generally focus on the public during times when they might be carrying more money than usual, such as during pre-holiday spending sprees, store sales, at fairs, carnivals, horse races, gambling casinos, near bank entrances, etc.

While many pickpockets work alone, there are also teams of two or three which sometimes involves a female accomplice. A team with nimble fingers is next to impossible to apprehend. The first team member removes the valuables from the unsuspecting victim's pockets. He then secretly passes them on to the next member who quickly disappears. When a female member is also employed, she generally engages the victim in conversation to distract or delay his attention.

Contrary to what most think, experienced pickpockets do not place their hands all the way into the victims pockets. Rather, the expert criminal reaches into the top of the pocket, takes up a pleat in the lining, then makes a dozen or so more tiny pleats, folding the lining with swift dexterity between his fingers. The shortening pocket lining moves the valuables upward so that they emerge at the mouth of the pocket. The entire act takes place in a second or two.

The best protection for foiling pickpockets is to remove the opportunity of becoming a victim. . .

FOR MEN:

The target areas are back trouser pockets, and suitcoat and sports jacket pockets, located inside and out. A pickpocket who values his freedom avoids front trouser pockets, and especially buttoned or zippered pockets.
If it is necessary to carry your wallet in an unbuttoned pants, coat or jacket pocket, be sure it contains only what you can afford to lose. Keep large sums of money, credit cards, ID's, etc. in your front pocket or any buttoned or zippered pocket; keys on a chain attached to your clothing.
Never "pat" your pocket to see if you wallet is still there. This notifies the criminal of the location of your valuables.
Larger size "pocket secretaries" are especially inviting to pickpockets - and relatively easy to steal.
FOR WOMEN:

Do NOT carry your wallet in your purse. Conceal it in a coat or sweater pocket where it does not show a bulge.
Use a purse that is difficult or time consuming to open.
Never let your purse lie unattended on a store counter or in a grocery shopping cart. If you have been victimized by a pickpocket, immediately notify police and give the best description you can.
Safeguard Against Rape
If you are a female, chances are 1 in 10 that you will be a victim of sexual assault. The attacker makes no distinction between age, race, appearance or any other characteristics.

Common sense is your best defense against attack. Because every rape is different, there's no one solution for thwarting an attack.

If you are attacked, evaluate the situation and look for ways to escape. Some women have avoided rape by talking their way out of it, acting crazy or fighting back. A kick in the groin isn't usually successful because men instinctively protect this area, and you may lose your balance. If you decide to respond physically, remember that your first priority is to get away. Act quickly and decisively to throw the attacker off guard while you escape.

After an attack:

A. Go to a safe place

B. Call the police.

C. Preserve evidence - don't shower or douche; blood and semen are important evidence. And don't change your clothes or disturb the scene of the crime.

D. Get medical care.

Medical attention is vital! Many hospitals provide free care for rape victims and offer pregnancy prevention and venereal disease treatment. Remember, even if you do get treatment immediately, follow-up tests for V.D. are essential.

Never be embarrassed because of the incident. Though difficult to talk about, it is important to tell doctors what sex acts took place so they will know what medical attention is needed.

Try to remember in detail your exact experience, for police records. Give as accurate and complete description of your assailant as possible. This is extremely important! Your complete co-operation with local authorities may help in preventing similar attacks on other girls and women.

Protect Yourself from Armed Robbery
While a purse snatching is one of today's most common crimes facing women, strong arm robbery (hold-ups, muggings) is the most prevalent act where men are generally the victims.

By observing the basic rules of "common sense" your chances of being victimized are greatly reduced. Since most strong arm robberies occur during the hours between sunset and sunrise, the best rule to follow is simply to stay inside at night. However, to even consider being confined to a secure area after the sun goes down is not only impossible, it is also ridiculous. By observing basic precautionary measures, chances of your becoming a robbery victim are greatly reduced. Here are some general rules to follow:

1. Travel well-lighted streets. Avoid dark corners, alleys and entrances to buildings. Always try to walk on the side of the street nearest oncoming traffic.

2. If you must travel at night regularly, don't carry more than you can afford to lose. One suggestion is to carry a second wallet containing a few $1.00 bills and old credit cards, which are normally destroyed or discarded. If confronted at knife or gunpoint, give the suspect the second wallet and concentrate on a good physical description to give to the police.

3. There's safety in numbers! If possible, walk with a companion - either male or female. An armed robber is less likely to confront two or more, than a lone individual.

4. When waiting for a bus or streetcar, try to select a well lighted area. Aim for a busy stop where many people will be coming and going.

5. Don't hitchhike or accept rides from strangers.

6. Avoid taking shortcuts through deserted areas such as parks, playgrounds, vacant lots, etc.

7. Be cautious entering your car - someone may be hiding inside. Or, when leaving your car - someone may be waiting. Park in well-lighted areas.

8. Never carry weapons that can be used against you. (Train or practice with a weapon to prevent it getting taken from you.)

9 If someone ask directions, keep a polite but safe distance.

10. If you are alone and think you are being followed, head for an occupied building such as a bar, restaurant, filling station, fire station, etc. If none is available, cross the street in the middle of the block. If there is street vehicular traffic, try to stop a car for help.

IF YOU ARE CONFRONTED -

1. DO NOT RESIST! Cooperate! Give the criminal whatever he asks for - wallet, keys, jewelry, credit cards or whatever. Your life is more valuable than replaceable possessions.

2. Don't make any sudden, unexpected moves. A nervous criminal may think you are reaching for a concealed weapon.

3. If the suspect claims he has a gun, knife, razor or whatever in his pocket, never try to force his bluff.

4. Never try to be a hero and apprehend the criminal yourself.

5. Notify police as soon as possible.

Protect Yourself When Traveling
SAFETY ON PUBLIC TRANSPORTATION

1 While waiting for a bus or streetcar, stand near others who are also waiting.

2. If the immediate area is deserted or in darkness, stand near an occupied building or in a lighted area until transportation arrives.

3. Once on a bus or streetcar, be aware of those around you. If someone looks or acts suspicious, notify the driver.

4. If the coach is empty or nearly empty, sit as far up front and as close to the driver as possible.

5. If someone begins to bother you, get up and notify the driver immediately.

6. Upon arriving at your stop, be aware of those who alight with you. If you feel you are being followed, go to the nearest occupied building and ask for assistance.

7. After dark, attempt to get off the bus in well-lighted areas. Use only well-lighted streets to reach your final destination.

AUTO SAFETY

1. Make certain your car is always in good working order, with safe tires and an adequate amount of gasoline for your planned trip.

2. Always check your car before getting in - to make sure that no one is hiding inside.

3. If you have a garage, be sure you lock the door as you leave.

4. It is best to park in attended lots. If you must leave a key with the attendant, leave only the ignition key. In all other cases, lock your car.

5. Do not leave packages or personal items in open view in the car . . place them in the trunk.

6. At night, park only in lighted areas.

7. If you are in danger of being harmed or robbed, while in your car, start sounding your horn until assistance arrives.

8. Never pick up a hitchhiker.

9. If you have a flat tire in an area you feel might not be safe, try to keep driving until you reach a safe location.

10. If you feel you are being followed, drive to the nearest police or fire station, or open filling station.

ELEVATOR SAFETY

1. Observe elevator interior before entering. Wait until the next elevator if you are uncertain of any occupant.

2. Females riding the elevator alone should always stand near the control panel. If accosted, press ALL buttons.

3. If a suspicious person enters the elevator, exit before the door closes.

4. Before exiting from the elevator, observe the corridor for suspicious activity.

How Shoplifting Affects You and Your Family
One of the most common non-violent crimes facing America today - and most of the world - is shoplifting. So prevalent is this problem, that most stores and shops automatically increases prices (as much as 10%) to cover these losses.

Shoplifters fall into several categories. First, there are the "professionals". They make their living by stealing - most often to their "customers" specifications. They have to perfect their technique to operate . . .to remove labels with scissors or razor blades, that could incriminate them if caught . . .or by designing a "booster" box for stolen articles. . . or the expert use of "bad bags" (shopping bags) . . . or "booster" skirts or pants (ordinary appearing garments with baglike compartments inside). . .plus dozens of other clever "professional's tools".

Some take things they could easily pay for and perhaps do not even want. These offenders may suffer from kleptomania, a neurotic, irresistible impulse to steal. This is almost never done for the purpose of acquiring the item taken. While these people may not necessarily be considered mentally ill, generally "kleptomaniacs" are emotionally disturbed.

The greatest number of shoplifters are "amateurs". Usually, they have little money, few scruples & an intense desire to own luxuries. Psychologists say the four most common urges and emotions underlying these crimes are:

(1) Profound feelings of guilt,

(2) A wish to be punished,

(3) A need to prove their worth and/or

(4) an impulse to retaliate for real or fancied wrongs. These shoplifters are not necessarily ill or disturbed, they simply steal because it pays.

Whether the item taken is of little value (as a candy bar or piece of bubble gum), or of greater worth (typewriter or camera) it is still shoplifting and it is still a crime. These crimes affect us all by being forced to pay higher prices.

HOW TO TELL IF YOUR CHILDREN ARE SHOPLIFTERS -

No matter how young children are, they must be taught that to take anything without paying for it is a wrongful act. If a child does not realize this at an early age, it may set a pattern that could follow him into adulthood, with disturbing consequences.

The simplest way to prevent a child from stealing is to watch him at all times while you are shopping and reprimand him when the act takes place. If this fails, take him to the store manager or other authoritative personnel and say something like "My son took this. Will you please tell him what happens to people who steal?"

Naturally, it is a more serious problem when teenagers and adults engage in shoplifting. A friend or family member may be extremely secretive, but if they engage in shoplifting regularly, there are usually giveaway clues as to their activities:

(1) Extra unexplained income,

(2) Possession of luxuries you know they cannot afford,

(3) Secretive habits during certain times of the day, and/or

(4) Lavish gifts on friends and acquaintances.

WHEN YOU DISCOVER A SHOPLIFTER -

If it's a stranger in the illegal act, notify store personnel. If it's a friend or family member, warn him first. If this fails, convince him to see a doctor. As a last resort, you may have to notify police, to save him from ridicule, disgrace and extreme hardship later.

Protect Cars, Bicycles, Motorcycles
HOW TO PROTECT YOUR CAR -

Always lock your car doors. Be certain all windows are completely closed. When driving, keep all doors locked. It is best to park in attended lots. If you must leave a key with the attendant, leave only the ignition key. In all cases lock your car. At night, park only in well-lighted areas.

If you have a garage, the single lock on the door is inadequate to keep intruders from prying up the opposite side and crawling in. One of three methods may be used to secure the door:

(1) Add another bolt and padlock on the opposite side, or

(2) Install a pair of cane bolts to the inside - only operable from the inside, or

(3) Add a top center hasp. Any person of average height can operate this locking device. The hasp must be of hardened steel and installed with carriage bolts through the door or gate. Use large washers on the inside. After the nuts are secured, deface the threads of the bolt ends with a hammer to keep the nuts from being removed.

In every case, use a minimum standard exterior padlock. Don't hide a key outside. Most hiding places are obvious to the burglar.

Never leave a padlock unlocked. This is an invitation to have the padlock removed so that a key can be made, and the lock returned to its position. Later, the burglar returns when no one is home and enters at his leisure, using "his" key.

HOW TO PROTECT BICYCLES -

You don't leave your car unlocked, so treat your bicycle the same way. Use an approved chain and padlock whenever you are not on the seat! Lock it to the garage - with a 3/8" x 6" eye screw fastened to a stud. The eye screw should be at least 3 feet above the floor, because this makes using a pry bar much more difficult.

Whenever you lock your bike in a public place, chain it to a secure rack or stanchion through the frame and a wheel. Keep the chain as high above the ground as the bike will allow. This reduces the leverage for a pry bar or bolt cutter attack.

MINIMUM STANDARD FOR APPROVED CHAIN -

Must be a least 5/16" hardened steel alloy. Links must be of continuous welded construction. Lighter chain, or chain with open links simply will not withstand bolt cutting attacks. Don't GIVE your bicycle away! Using anything less will invite its theft.

HOW TO PROTECT MOTORCYCLES -

These expensive bikes require additional security measures. They must be secured with a mated 3/8" hardened steel alloy chain and a padlock of equal strength. Sheathed cable has not proven to be a satisfactory deterrent to theft.

LIGHTING -

Good exterior lighting is important, particularly when the yard area is obscured by high, non-removable shrubbery. The best possible location for outside lights is under the eaves. This makes ground level assault more difficult. You can buy an inexpensive timer or photo-electric cell which will automatically turn the lights on at dusk and turn them off at dawn.

Protect Your Home While Away
Be sure to lock before you leave, and let a neighbor have a key. When leaving your home, practice the following advice - it could pay big, big dividends.

GOING TO THE MARKET OR OUT TO DINNER? A residence which presents a "lived-in" appearance is a deterrent to burglars. Never leave notes that can inform a burglar that your house is unoccupied. Make certain all windows and doors are secured before departing. An empty garage advertises your absence, so close the doors.

When going out at night, leave one or more interior lights on and perhaps have a radio playing (TV sets should not be left unattended). Timers may be purchased that will turn lights on and off during your absence.

Do not leave door keys under flower pots or doormats, inside an unlocked mailbox, over the doorway, or in other obvious places.

WHEN PLANNING VACATIONS OR PROLONGED ABSENCES -

Discontinue milk, newspaper, and other deliveries by phone or in person ahead of time. Do not leave notes.

Arrange for lawn care and have someone remove advertising circulars and other debris regularly. On the other hand, several toys scattered about will create an impression of occupancy.

Notify the post office to forward your mail or have a trustworthy person pick it up daily. Apartment house tenants should also heed this hint since stuffed mail receptacles are a give-away when no one is home.

Inform neighbors of your absence so they can be extra alert for suspicious persons. Leave a key with them so your place may be periodically inspected. Ask them to vary the positions of your shades and blinds.

When you leave, do not publicize your plans. Some burglars specialize in reading newspaper accounts of other people's vacation activities.

If you find a door or window has been forced or broken while you were away, DO NOT ENTER. The criminal may still be inside. Use a neighbor's phone immediately to summon police.

Do not touch anything or clean up if a crime has occurred. Preserve the scene unitl police inspect for evidence.

Always remember to:

1. Lock before you leave

2. Trust a neighbor with a key

3. Be a concerned neighbor - yourself

Burglar-Proof Your Doors
The majority of devices mentioned in this report cost very little. All of them will help reduce burglary and make your house or apartment more secure.

Begin with a home "security" check. Start with the front door and work clockwise around the entire inside of your home, finishing with the back yard, fence and shrubs, gates and garage.

Shrubbery should never block the view of your front door. This allows an intruder the opportunity of privacy to gain entrance. A wide angle viewer in the door lets you know your visitor in advance. This item is recommended over a chain lock.

LOCKS, BOLTS AND HINGES -

A DEAD-LATCH is an inexpensive lock set which keeps the burglar from simply slipping your door open with a plastic credit card. This method of entry is common in many areas, but very easy to prevent.

AUXILIARY DEADBOLT: 1" deadbolt, single cylinder with hardened cylinder guard, and thumb turn.

For extra security, a single cylinder dead bolt lock, with one inch throw and case-hardened insert, is recommended for all exterior doors. If you have easily breakable glass within 40 inches of a deadbolt lock, it should be augmented with a stronger type of glass or plastic to provide adequate security.

Most police departments do not recommend deadbolt locks for residential use. You may be adding additional security at the expense of personal safety with a double cylinder dead bolt. For example, you could lock yourself in and not be able to escape in case of fire or other emergency.

THE RIM LOCK is a 1" dead bolt lock which is installed on the inside surface of the door. It is less expensive than other types of locks, but equally effective for security.

THE "JIMMY-PROOF" RIM LOCK is another lock which is installed on the inside surface of the door. But this lock has vertical dead bolts, which is an approved locking device.

CANE BOLTS: 1/2" in diameter by 12" high installed at the top & bottom of the inactive door offers minimum security. Many homes with pairs of doors, use half-barrel slide bolts on the inactive door. These are weak and totally inadequate.

Flush Bolts: Installed at the top and bottom of the inactive door or a pair of doors, flush bolts offer additional security since the intruder cannot get at these devices to tamper with them if the door are locked.

Hinge Protection:

Some exterior doors are improperly installed so that the hinges are installed from outside. To protect such a door from being lifted from its hinges by pulling the hinge pins, follow these simple steps:

(1) Remove two screws, opposite each other, from both leaves of the hinge.

(2) Insert screw or concrete nail into jamn leaf, protruding 1/2".

(3) Drill out the opposite screw hole in the door. Do this in the top and bottom hinge of the door. When closed, the hinge pins may be removed, but the door will remain firmly in place.

Burglar-Proof Your Windows
Many burglars enter homes by simply breaking glass windows. A good deterrent is to have better quality glass installed at vulnerable points around the perimeter of your residence. Most burglars avoid attempting to break the following types of glass due to the fear of attracting attention:

LAMINATED GLASS is made by a vinyl or plastic interlayer sandwiched between two layers of glass. This type of glass adds additional strength to your windows. To gain entry, a burglar would have to strike the glass repeatedly in the same spot in order to make a small opening. Most burglars are reluctant to create this type of noise for fear of being detected.

TEMPERED GLASS is made by placing a piece of regular glass in an oven, bringing it almost to the melting point, and then chilling it rapidly. This causes a skin to form around the glass. Fully tempered glass is four to five times stronger than regular glass.

WIRED GLASS adds the benefit of a visible deterrent. Extra effort will be needed to break the glass and then cut through the wire located within the glass, in order to gain entry.

PLASTICS: Plastic material is divided into two types : acrylic or polycarbonate. The acrylics are more than ten times stronger than glass of the same thickness and are commonly called plexiglass. Polycarbonate sheets are superior to acrylics and are advertised as 250 times more impact resistant than safety glass, and 20 more times than other transparent plastic.

With SLIDING WINDOWS the primary objective is to keep the window from sliding or being lifted up and out of the track. There are many manufactured products available for securing windows. Here are some of the suggestions:

PINNED WINDOW ANTI-SLIDE BLOCK SLIDEBOLT: It is not recommended that you lock a window in a ventilated position. This is an invitation to a prying action which can result in entry. Key locking devices offer no real security, and they can be a fire exit hazard.

CASEMENT WINDOWS are the simplest to secure. Make sure the latch works properly and that the "operator" has no excess play. If so, replace the worn hardware.

DOUBLE HUNG WINDOW latches may be jimmied open. If a window is not used, screw it shut (except bedrooms). For windows in use, drill a sloping hole into the top of the bottom window, through and into the bottom of the top window, and insert an easily removable pin or nail.

LOUVRE WINDOWS are bad security risks. Remove and replace with solid glass or other type of ventilating window. Or protect with a grate or grille (except bedrooms).

WARNING: One window in every bedroom on the ground and second floor must be left available as a fire exit, particularly for children and guests in your home. At night, the bedroom window may often be the quickest and safest means of getting out. Because of the danger of fire, decorative grilles are not recommended on bedroom windows.

How to Select a Burglar Alarm
Burglars dislike noise - it attracts attention. A barking dog is the best deterrent in preventing burglaries. However, a watch dog cannot always be depended upon. Some professional burglars have been known to carry delectable "dog snacks" in their pockets - and with a full stomach, some watch dogs make friends easily and forget their purpose of guarding the premises. The most reliable safe-guard to protect your home and possessions is a reliable alarm.

Many types of burglar alarms can be obtained for residential use. It is advisable, however, that basic hardware security measures be followed first. If additional security is desired, the following recommendations could be helpful.

1. Obtain estimates from three alarm companies, notifying each of this procedure.

2. An audible alarm is recommended over silent alarms for residential use in order to first protect persons and secondly, property. Don't depend entirely upon an alarm system to protect you - be sure to use proper locking devices. Any alarm system should include:

A. A battery-powered fail-safe back-up.

B. Fire-sensing capability.

C. Read-out ability to check working of system,

D. Horn sounding device installed in attic through vent.

When shopping for an alarm system, take this list with you.

SECONDARY BARRIER - If the value of small personal items warrants protection, a secondary barrier is an additional safeguard. On a hinging closet door, install a 1" dead bolt lock. Store your jewels, furs, cameras, guns, silverware and other valuables behind this barrier. Be sure to "pin" the hinges.

How to Reduce Crime in your Neighborhood
While we don't like to talk about it - or even think about it - crime is on the increase in America, and throughout the world. The number of burglars, muggers, auto thieves, robbers, purse snatchers, etc., is growing at an alarming rate. Now you, as a resident, working with neighbors can help reduce the crime rate.

How? By organizing and/or joining a neighborhood program in which you and your neighbors get together to learn how to protect yourselves, your family, your home and your property. Working together, you can get the criminals off your block and out of your area.

There's safety in numbers and power through working with a group. You'll get to know your neighbors better, and working with them you can reduce crime, develop a more united community, provide an avenue of communications between police and citizens, establish on-going crime prevention techniques in your neighborhood, and renew citizen interest in community activity.

"Citizens Safety Projects" are set up to help you do this. It is a joint effort between private citizens and local police. Such programs have been started all over the country. Maybe one already exists in your community.

These organizations don't require frequent meetings (once a month or so). They don't ask anyone to take personal risks to prevent crime. They leave the responsibility for catching criminals where it belongs - with the police. This is NOT a "vigilante" group:

These groups gather citizens together to learn crime prevention from local authorities. You cooperate with your neighbors to report suspicious activities in the neighborhood, to keep an eye on homes when the resident is away, and to keep everyone in the area mindful of the standard precautions for property and self that should always be taken. Criminals avoid neighborhoods where such groups exist.

Through cooperation with local law enforcement agencies, some of the things you will learn - and all free - are:
1. What to do in an emergency.
2. How to best identify a suspicious person.
3. How to identify a vehicle being used in a suspected criminal activity.
4. Signs to watch out for before entering a house or apartment that may be in the process of being burglarized.
5. What to do in case of injury.
6. What to do about suspicious people loitering on your street.
7. How to identify stolen merchandise.
8. How to recognize auto theft in progress.
9. How to protect your house or apartment.
10. How to recognize a burglary in progress.
11. How to protect yourself and family - and much more.

It's easy to get your group started. All you have to do is contact your neighbors and arrange a date, place and time for the first meeting. Hold the meetings at your home or that of a neighbor. Try to plan a time that is convenient to most of your neighbors - preferably in the evening.

Then call your local police department. They will be happy to give your group informal lectures, free literature - and in many instances, window stickers and I.D. cards. Remember, police officers can't be everywhere. Your cooperation with them is for the benefit of you, your family, your neighbors and your neighborhood.

What to do when you're a Crime Victim
911 SYSTEM

The 911 telephone system is standard nationwide to enable callers to reach emergency services by phone with a minimum of difficulty. If you have an emergency involving the safety of life or property, you are encouraged to make use of the system. In most areas, you may dial 911 from a pay phone without the need for coins.

If your area has enhanced 911 with automatic number identification and automatic location identification, your name, address and telephone number will be displayed on a screen at the 911 operator's position when the connection is made. Help can be dispatched to your location even if you don't get a chance to say a word!

BURGLARY

If you arrive at your home or business and feel that it has been burglarized, DO NOT ENTER, but go to another location and call the police. Let the police search the property to make sure that no suspect is still present. Upon entering your home or business, do not touch things unnecessarily as you may disturb or destroy fingerprint and other evidence. Inform the police of anything that has been moved from its original position so that it can be checked for prints. Notify the police if you find anything that is not yours that may have been left behind by the burglar such as tools, clothing, etc. (Driver's licenses and other identification have been left behind by burglars before!)

Be prepared to provide the police with serial numbers and a complete description of all missing property. Tell the police if you have engraved any of the items with your driver's license or other personalized number.

ROBBERY

You've heard it before and now here it is again: Never resist if you are the victim of a robbery. Do exactly as you are told to do in order to minimize your chances of being injured and to speed the departure of your assailant before he gets other ideas. The assailant, in most cases, doesn't want to hang around much longer than you want him to.

Your money and other valuables can hopefully be replaced. If they can't be replaced don't let that thought cause you to hesitate. You certainly cannot be replaced. Try to obtain a good description of the suspect(s) and the direction and mode (on foot, vehicle) of escape.

It's always a good idea to have a second billfold with a few dollars and a few important looking cards in it to give to an attacker should the need arise. Keep your real cash and cards in an interior pocket not easily accessible by the robber. Do not resist any attempt the attacker may make to search your pockets, however.

CON GAMES

The object of any con game is to cause you to part with your money or other thing of value. Most con games are initiated by people who approach you on the street or call on you at your home. Be suspicious of ANY plan, idea, scheme, business deal or whatever that requires you to part with your money on short notice.

If you feel you have been the victim of a con game or an illegal business practice, notify the police. Do not be embarrassed or hesitant to tell the authorities for fear of ridicule. The sooner you notify the police the greater your chances of recovering your property. You may not be the only victim of whatever group is operating, and your statements and those of other victims may help in apprehending the suspects.

HIT AND RUN ACCIDENT

If you are involved in a traffic accident and the other driver leaves the scene, immediately try to see and remember or record the license plate number and description of the vehicle and the driver. You may only have a few seconds to do this. Also try to notice where the damage is located on his vehicle. If you can SAFELY do so, and your vehicle is not disabled, and no one can do it for you, follow the suspect for a short distance to get the license plate number if you were not able to get it at the scene. The suspect will probably be exceeding the speed limit so do not get involved in anything resembling a pursuit. Don't compound the problem by committing traffic violations and causing another accident for which you may be held responsible. If you cannot get the information in a short distance, return to the scene and notify the police. If other motorists are nearby, try to find a volunteer to follow the suspect to get the license number.

Ask witnesses to remain or at least to leave their name and address and a written description of the suspect vehicle and driver.

Be suspicious of drivers who do stop following the accident but ask you or offer you money not to call the police. This should alert you to immediately start recording license plate and other information. These drivers may decide to leave quickly.

Contact a crime prevention specialist at your local law enforcement agency. They will provide you with the latest information on crime prevention. Ask about an on-site crime prevention survey of your home or business. Also ask if your agency has a program to loan out engraving tools. If so, borrow one and mark your valuables with your driver's license number or whatever number your agency recommends.

We at A1 Defense Products are always available to answer question and give advice and we hope that some of this information has been helpfull. Please feel free to call us or email us with any question you have about crime prevention or self defense.



How to Defend Against a Choke Hold - Women's Self Defense







Alonzo Washington posts a blog on the Kelsey Smith case.






Leeann Tweeden learning Self Defense techniques