Friday, October 26, 2007
Posted by

JB PAGE
at 12:31 PM
No comments:
Links to this post


HARSHEST SANCTIONS AGAINST IRAN IN 30 YEARS
Iran Sanctions Are Meant to Prevent War, Bush Aides Say
http://www.washingtonpost.com/wp-dyn/content/article/2007/10/25/AR2007102502606.html
In approving far-reaching, new unilateral sanctions against Iran, President Bush signaled yesterday that he intends to pursue a strategy of gradually escalating financial, diplomatic and political pressure on Tehran, aimed not at starting a new war in the Middle East, his advisers said, but at preventing one.
Bush believes Tehran will not seriously discuss limiting its nuclear ambitions or pulling back from its involvement in Iraq unless it experiences significantly more pressure than the United States and the international community have been able to exert so far, according to administration officials and others familiar with the president's thinking.
With yesterday's actions, which included the long-awaited designations of Iran's Revolutionary Guard Corps as a proliferator of weapons of mass destruction and of the elite Quds Force as a supporter of terrorism, Bush made clear that he is willing to seek such leverage even without the support of his European allies.
"The president does not want to be stuck -- and doesn't want his successor to be stuck -- between two bad choices: living with an Iranian nuclear weapon or using military force to prevent Iran from building nuclear weapons," said Peter D. Feaver, who recently left a staff position on the National Security Council. "He is looking for a viable third way, negotiations backed up by carrots and sticks, that could resolve the Iranian nuclear file on his watch or, failing that, offer a reasonable prospect of doing so on his successor's watch."
Even so, the administration's actions yesterday immediately rekindled fears among Democrats and other countries that the administration is on a path toward war. Bush's charged rhetoric in recent months, including a warning that Iran could trigger a "nuclear holocaust," and his close consultations with hard-liners -- such as former Commentary editor Norman Podhoretz -- have led many outside the White House to conclude that the president will order airstrikes to eliminate any Iranian nuclear capability.
"The choice of words has given rise to concerns about just how serious the president is about stopping Iran from crossing the nuclear threshold on his watch," said Suzanne Maloney, an expert on Iran.
Sen. Robert C. Byrd (D-W.Va.) said in a statement yesterday that Bush's action "not only echoes the chest-pounding rhetoric which preceded the invasion of Iraq in 2002, but also raises the specter of an intensified effort to make the case for an invasion of Iran."
Iran dismissed the sanctions as meaningless. "The hostile policies of America against the respectful Iranian nation and our legal organizations are against international regulations and have no value," Foreign Ministry spokesman Mohammad Ali Hosseini said yesterday. "Such policies have always failed."
Both publicly and privately, White House and other administration officials have expressed frustration over the talk of war, emphasizing that Bush remains convinced that his strategy of nonmilitary pressure can work. They described yesterday's actions as essential to that approach.
"This decision today supports the diplomacy and in no way, shape or form does it anticipate the use of force," said Undersecretary of State R. Nicholas Burns, a key administration player on Iran. "Now, the president has never taken that option off the table and quite rightly so, but we are clearly on a diplomatic track, and this initiative reinforces that track."
The new sanctions, announced jointly by Secretary of State Condoleezza Rice and Treasury Secretary Henry M. Paulson Jr., mark the first time that the United States has tried to punish another country's military. It is the broadest set of punitive measures imposed on Tehran since the 1979 takeover of the U.S. Embassy there, and includes a call for other countries and companies to stop doing business with three Iranian banks.
The bank measures could emerge as the most significant step taken yesterday because the financial institutions targeted -- Bank Melli, Bank Mellat and Bank Saderat -- are among Iran's largest. The first two have helped finance Iran's proliferation program, and Saderat is being cited for helping finance terrorism, according to U.S. officials.
The United States had originally hoped to get at least some of the measures against Iran's military -- particularly the Quds Force -- and Iran's financial institutions into a tough U.N. resolution to heighten global pressure on Tehran. Two earlier resolutions, passed in December and March, were tepid in sanctioning individuals and a bank linked to the proliferation of nuclear technology.
The administration has become frustrated with European allies and veto-wielding U.N. members. Russia and China have balked at approving a new resolution until two reports, by International Atomic Energy Agency head Mohamed ElBaradei and the European Union's Javier Solana, are submitted next month. Washington sought a new resolution in June.
The European Union met on Oct. 15 and agreed to impose sanctions outside the U.N. context. But even allies who have led the diplomacy -- Britain, France and Germany -- have been reluctant to join the United States in using broad measures.
While the White House has long been obsessed with Iran's potential to develop nuclear capability, the president has become increasingly angry with Tehran because of the training, rockets and explosives it provides to Shiite extremists who are targeting U.S. troops and facilities in Iraq.
Whether Bush will break from diplomacy and employ force is the great unknown, given his propensity to mix combative rhetoric with assertions that he is looking for a peaceful solution. Many of those who support continued diplomacy take heart from what they believe to be the skepticism of key advisers, including Rice and Defense Secretary Robert M. Gates, about the usefulness of force.
Some Iran experts voice worry that the president is paying heed to figures such as Podhoretz, who has made little secret of his desire for a military strike. "There's no doubt that the president has very strong views on Iran, that these views are obviously formed by the most hard-line position that sees Iran as an extremely Messianic state that is bent on destruction of the world," said Vali R. Nasr, a professor at Tufts University. "He is eager to deal with that threat to the world before he leaves office, and he sees that as part of his legacy."
A Review Of US Unilateral Sanctions Against Iran
http://www.mafhoum.com/press3/108E16.htm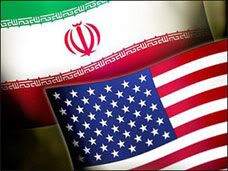 US imposes sweeping sanctions on Tehran
http://www.guardian.co.uk/iran/story/0,,2199544,00.html
· Harshest action since 1979 embassy hostage crisis
· Banks and revolutionary guards especially targeted
The Bush administration directly confronted the spreading influence of Iran yesterday by slapping economic sanctions on its military machine, a move that threatens to inflame already strained relations between the two states. The punitive measures are the harshest imposed on Iran since its 1979 revolution and the subsequent US embassy hostage crisis.
The sanctions target the 125,000-strong Iranian revolutionary guard (IRG), one of the best-resourced parts of the country's military, with its own tanks and planes. It also owns hotels, oil companies and other businesses. The Bush administration went a step further with the IRG's elite Quds division, responsible for covert actions abroad, labelling it a terrorist organisation, the first time a state's military has been put on America's terrorist list.
The Quds force, numbering about 15,000, is alleged by the US to be involved with Lebanon's Hizbullah and groups elsewhere in the Middle East.
Making the announcement at a press conference, the US secretary of state, Condoleezza Rice, said the punitive moves were intended "to confront the threatening behaviour of the Iranians". The sanctions and other steps would "increase the costs to Iran of its irresponsible behaviour".
The administration also imposed sanctions on three Iranian state-owned banks: Bank Melli and Mellat, for alleged arms proliferation, and Bank Saderat, which was labelled "a terrorist financier".
In addition to the IRG and the banks, eight individuals and several other companies are covered by the sanctions.
The US decision to act unilaterally reflects White House frustration at the refusal of Russia and China to support tough economic sanctions against Tehran in the UN security council.
The Russian president, Vladimir Putin, underscored the divisions in the international community yesterday, when he criticised the sanctions move, saying it would make a negotiated settlement harder to achieve. "Why worsen the situation by threatening sanctions and bring it to a dead end?" he said. "It's not the best way to resolve the situation by running around like a madman with a razor blade in his hand."
In Tehran, the revolutionary guards' commander, General Mohammad Ali Jafari, claimed that the sanctions would have little impact: "They have applied all their efforts to reduce the efficiency of this revolutionary body. Now as always, the corps is ready to defend the ideals of the revolution more than ever before."
The sanctions package, combined with the sending of a second US carrier group to the Gulf earlier this year, is aimed primarily at containing Iran, which has been expanding its influence in the region since the 2003 invasion of Iraq. They are also intended to force Tehran to stop its alleged attempt to develop a nuclear bomb and end its alleged supply of weapons to Iraqi militia groups.
Ms Rice, who has had to withstand pressure from within the Bush administration for military action, insisted she remained committed to the diplomatic route. But she added: "Unfortunately the Iranian government continues to spurn our offer of open negotiations, instead threatening peace and security by pursuing nuclear technologies that can lead to a nuclear weapon, building dangerous ballistic missiles, supporting Shia militants in Iraq and terrorists in Iraq, Afghanistan, Lebanon and the Palestinian territories, and denying the existence of a fellow member of the United Nations, threatening to wipe Israel off the map."
President George Bush has said repeatedly that a military strike is an option. As part of a multi-billion-dollar request for more military spending earlier this week, the Pentagon asked for $88m to develop the Massive Ordnance Penetrator, a huge bunker-busting bomb, for its Stealth bombers.
The Bush administration said the bomb was needed "in response to an urgent operational need for theatre commanders".
Democratic members of Congress questioned whether the weapon was intended for use against Iran, whose nuclear facilities are largely hidden underground.
Jim Moran, a Democratic member of the House of Representatives' defence spending committee, said: "My assumption is that it is Iran, because you wouldn't use them in Iraq, and I don't know where you would use them in Afghanistan, it doesn't have any weapons facilities underground that we know of."
The immediate impact of the sanctions announcement will be felt in the boardrooms of banks and companies in Britain and elsewhere in Europe. Any business continuing to trade with Iran risks US reprisals.
The sanctions make it illegal for any US citizen to knowingly provide material support or resources to the Quds division. As the US has had few links with Iran since 1979, this is mainly academic. The impact will be felt by non-American companies that have business interests in both the US and Iran.
The US treasury secretary, Henry Paulson, who accompanied Ms Rice at the press conference, said, "It is increasingly likely that if you are doing business with Iran, you are doing business [with the Iranian revolutionary guard corps]. It's simply not worth the risk."
The British and other European governments are discussing whether also to designate the Quds division a terrorist organisation, though the legal definition and the process of designating groups as terrorist is different from that in the US.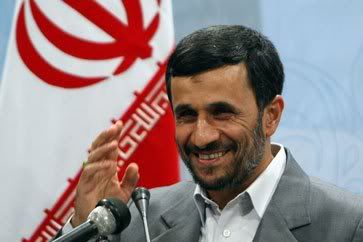 US Ready to Roll Out New Iran Sanctions
Bush Administration Ready to Roll Out New Sanctions Against Iran Aimed at Revolutionary Guard
http://abcnews.go.com/Politics/wireStory?id=3773840
The Bush administration is ready to roll out a package of new sanctions against Iran aimed particularly at the Revolutionary Guard Corps and its Quds Force that U.S. officials have accused of stirring up trouble in Iraq and elsewhere, according to published reports.
Secretary of State Condoleezza Rice told a House committee on Wednesday that the administration shares Congress' goal of making sanctions tougher on Iran and declared that activities in Iraq by the Quds Force "are inconsistent with the Iranian government's obligations and stated commitment to support the Iraqi government."
She and Treasury Secretary Henry Paulson were scheduled to jointly announce a package of sanctions Thursday that The Washington Post cited senior administration officials as saying would be the broadest set of punitive measures against Iran since the 1979 takeover of the U.S. Embassy in Tehran.
"This is going to be a broad and wide-ranging effort," The New York Times quoted a senior official as saying. "We will be freezing assets and there will be ripple effects of where we can go from there."
Efforts by The Associated Press to reach U.S. officials with knowledge of the plans were initially unsuccessful when the reports first appeared after midnight Thursday.
"This is a very powerful set of measures designed to send a message to Iran that there will be a cost to what they do," an official told the Post, which was the first to report the development. "We decided on them because we have seen no change in Iranian behavior. Our diplomacy needs to be stronger and more effective."
All the officials spoke on condition of anonymity in advance of formal announcement of the new sanctions.
The Post said the Revolutionary Guard will be designated as a proliferator of weapons of mass destruction and the Quds Force as a supporter of terrorism, the Post reported.
The United States has long labeled Iran as a state supporter of terrorism and has been working for years to gain support for tougher sanctions from the international community aimed at keeping the country from developing nuclear weapons.
The sanctions being announced Thursday would be unilateral, however, and are believed to be the first of their type taken by the United States specifically against the armed forces of another government.
The Post quoted officials as saying the sanctions will empower the U.S. to financially isolate a large part of Iran's military and anyone inside or outside Iran who does business with it.
Such steps could impact any number of foreign companies by pressuring them to stop doing business with the Revolutionary Guards or risk U.S. sanctions.
The Revolutionary Guards, formed to safeguard Iran's 1979 Islamic revolution, has pushed well beyond its military roots, and now owns car factories and construction firms and operates newspaper groups and oil fields.
Current and former members now hold a growing role across the country's government and economy, sometimes openly and other times in shadow.
The guards have gained a particularly big role in the country's oil and gas industry in recent years, as the national oil company has signed several contracts with a guards-operated construction company. Some have been announced publicly, including a $2 billion deal in 2006 to develop part of the important Pars gas field.
Now numbering about 125,000 members, they report directly to the supreme leader and officially handle internal security. The small Quds Force wing is thought to operate overseas, having helped to create the militant Hezbollah group in 1982 in Lebanon and to arm Bosnian Muslims during the Balkan wars.
The Bush administration accuses the Quds Force of sending fighters and deadly roadside bombs, mortars and rockets to kill American troops in Iraq in recent years allegations that Iran denies.
The United States pressures U.S. and European banks to do no business with Iranian banks, such as Bank Sedarat that the Bush administration believes help finance guards' business operations. But the United States has been known for some time to also be considering naming the entire group as a foreign terrorist organization, allowing wider financial crackdowns.
Britain plans to seek new Iran sanctions
http://www.usatoday.com/news/world/2007-10-23-iran_N.htm
The British government will seek further sanctions against Iran over its atomic program, the prime minister said Tuesday, as Iran's new nuclear negotiator prepared for his first meeting with the European Union's foreign policy chief.
The Bush administration has led the push for sanctions against Iran, but last month agreed to Russian and Chinese demands to give the country until November to address international concerns.
The United States and some of its allies accuse Iran of secretly trying to develop nuclear weapons and have demanded it halt uranium enrichment, a key step in the production of atomic weapons. Tehran denies the claim, saying its program is for peaceful purposes including generating electricity.
"We are absolutely clear that we are ready, and will push for, further sanctions against Iran," Prime Minister Gordon Brown said Tuesday in London.
"We will work through the United Nations to achieve this. We are prepared also to have tougher European sanctions. We want to make it clear that we do not support the nuclear ambitions of that country."
Brown sidestepped a question about when military action might be necessary.
"I believe the combination of our willingness to go through the UN process, which we will do, and our ability to take sanctions as a European Union, sends the strongest possible message to Iran," he said.
Saeed Jalili, a little known diplomat, was appointed his country's chief nuclear negotiator after Ali Larijani resigned this weekend. The departure of the moderate Larijani was seen as a victory of hardline President Mahmoud Ahmadinejad that could push the Islamic Republic into an even more defiant position in its standoff with the West.
However, Larijani was set to attend talks in Rome on Tuesday alongside Jalili and the EU's Javier Solana, according to Iran's Foreign Ministry. The talks were scheduled before Larijani's replacement.
Before Larijani resigned, an EU official, who requested anonymity because of the confidential nature of the matter, told The Associated Press that the Rome meeting would focus on Tehran's refusal to heed U.N. Security Council demands for a freeze on uranium enrichment.
On Tuesday, officials in Solana's office said the discussions aim to push Iran to enter formal negotiations on its nuclear program.
The U.N. Security Council has imposed two sets of sanctions over Iran's refusal to suspend uranium enrichment.
The U.S., Russia, China, Britain, France and Germany, with E.U. support, agreed last month to delay until November any new U.N. resolution to toughen sanctions, giving Iran more time to cooperate with an investigation into past nuclear activities by the U.N.'s nuclear watchdog, the International Atomic Energy Agency.
Larijani was viewed as more moderate compared with Ahmadinejad, and the two often clashed over how to negotiate with the world on the nuclear issue.
Larijani was seen as committed to a diplomatic solution over Iran's nuclear program, while Ahmadinejad was not seen as favoring talks with the West over the issue.
The president has said his country would not negotiate over its "nuclear rights" and that he believed the nuclear issue was over. However, he also said this month that the government was prepared to answer questions from the IAEA.
It was not clear whether Larijani left his post under pressure, but his departure was interpreted by many in Iran as giving Ahmadinejad a free hand in dictating his views to the less experienced Jalili.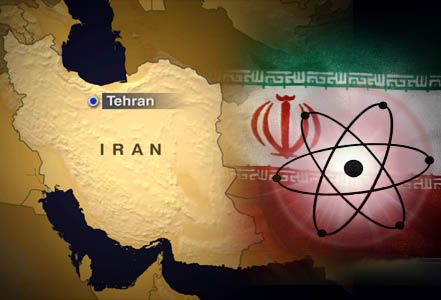 UN's Ban "very worried" on Iran's nuclear progress
http://news.yahoo.com/s/nm/20071026/wl_nm/iran_un_dc;_ylt=Aucf6a3YTDX8CB1vWmc6GIOs0NUE
U.N. Secretary-General Ban Ki-moon is worried about Iran's nuclear program but hopes a stand-off with the international community can be resolved through dialogue, he said in comments published in Italy on Friday.
The West believes Iran is seeking to build an atomic bomb while Iran says its nuclear program is for peaceful purposes. Last week it appointed a new negotiator widely seen as taking a tough line in international talks intended to head off an intensification of existing U.N. sanctions against Iran.
Asked whether he was concerned about Iran's nuclear program, he told the newspaper La Stampa: "Yes, I'm very worried about Iran's nuclear progress.
"I hope that, even with the change in negotiators, things can move forward; it is important to continue negotiating with Iran."
Ban said he had met Iranian President Mahmoud Ahmadinejad briefly during the recent U.N. General Assembly, and was prepared to meet him privately if necessary.
"I have said with great urgency on many occasions that the differences can be resolved through peace, through dialogue; a war or military action is not desirable in any way," Ban said.
The United States on Thursday imposed new sanctions on Iran, partly over its nuclear program, and has refused to rule out military action.
Political directors from the five permanent members of the U.N. Security Council -- the United States, Russia, China, France and Britain -- and Germany are expected to meet in Europe next week to discuss imposing a third round of U.N. sanctions.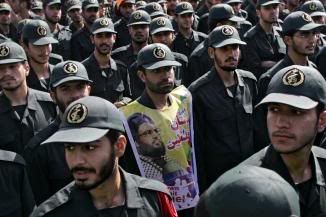 Iranian Guard 'ready to defend revolution'
http://edition.cnn.com/2007/WORLD/meast/10/26/iran.sanctions/?iref=mpstoryview
The leader of Iran's Revolutionary Guard vowed Friday that the military group was ready to defend the Iranian revolution after the U.S. imposed sanctions against it amid simmering tensions over Tehran's refusal to halt its nuclear program.
Washington accuses the Revolutionary Guard, its elite Quds Force and a number of Iranian banks and companies of supporting nuclear proliferation and terror-related activities.
But General Mohammad Ali Jafari told Iranian state news agency IRNA: "They have applied all their efforts to reduce the efficiency of this revolutionary body. Now as always, the corps is ready to defend the ideals of the revolution more than ever before."
An Iranian Foreign Ministry spokesman also said sanctions were "doomed to fail," calling them "worthless and ineffective" and criticizing the U.S. for pursuing confrontational policies.
Meanwhile, speaking Thursday in Kuwait, Iranian Interior Minister Mostafa Pour-Mohammadi warned that any military attack on Iran would be met with a "crushing response."
"We will defend our security and our country in the strongest way," said Pour-Mohammadi, quoted by the IRNA Web site.
"The U.S. is well aware that it might be easy to start such an action against Iran but ending that would not be then in the hands of U.S. officials. Such action will definitely end up in U.S. collapse."
The measures, announced Thursday by U.S. Treasury Secretary Henry Paulson and U.S. Secretary of State Condoleezza Rice, are the first time the U.S. has attempted to punish another country's military through sanctions.
"The Iranian regime's abilities to pursue nuclear and ballistic missile programs in defiance of U.N. Security Council resolutions depends on its access to international, commercial, and financial systems," said Paulson.
The Quds Force had provided "lethal support" to the Sunni-dominated Taliban for use against U.S. and NATO forces, while the Iranian Revolutionary Guard had "been outspoken about its willingness to proliferate ballistic missiles capable of carrying weapons of mass destruction," according to a U.S. Treasury Department statement.
The U.S. also clamped down on the activities of three top Iranian financial institutions -- Bank Melli, Bank Mellat, and Bank Saderat -- all of which had "facilitated Iran's proliferation activities or its support for terrorism."
"Iran also funnels hundreds of millions of dollars each year through the international financial system to terrorists," said Paulson.
"We call on responsible banks and companies around the world to terminate any business with Bank Melli, Bank Mellat, Bank Saderat, and all companies and entities (of the corps)."
The U.S. has been working with other world powers to halt what they believe is Iran's intent to develop a nuclear arsenal. Iran says it is pursuing nuclear energy for a civilian power program, and it has refused to comply with a U.N. Security Council call to halt its production of enriched uranium.
China, which has resisted U.S. efforts to impose further measures against Tehran, said on Friday that new sanctions could increase tensions.
"Dialogue and negotiations are the best approach to resolving the Iranian nuclear issue," China's foreign ministry said in a brief statement to The Associated Press.
"To impose new sanctions on Iran at a time when international society and the Iranian authorities are working hard to find a solution to the Iranian nuclear issue can only complicate the issue."
Russian President Vladimir Putin said Thursday that the Kremlin would not back new international sanctions, AP reported.
"Why worsen the situation and bring it to a dead end by threatening sanctions or military action?" Putin said in comments apparently directed at the U.S. "Running around like a madman with a razor blade, waving it around, is not the best way to resolve the situation."
Rice said she was willing to meet with her Iranian counterpart and other Security Council members "any time, anywhere" to discuss the country's nuclear plans.
"We will be open to the discussion of any issue," said Rice. "But if Iran's rulers choose to continue down a path of confrontation, the United States will act with the international community to resist these threats of the Iranian regime."
Mohamed ElBaradei, director-general of the United Nations' International Atomic Energy Agency, has criticized U.S. rhetoric on Iran and said last month that Iran's declared nuclear material has not been diverted from peaceful use
Hardball: Paving the Way for War With Iran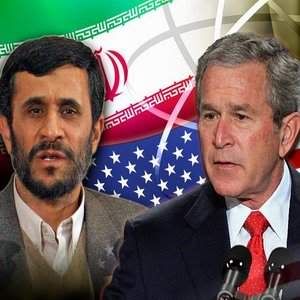 Posted by

JB PAGE
at 12:27 PM
No comments:
Links to this post


Thursday, October 25, 2007
Posted by

JB PAGE
at 12:38 PM
1 comment:
Links to this post