Friday, September 21, 2007
Ashanti - The best free videos are right here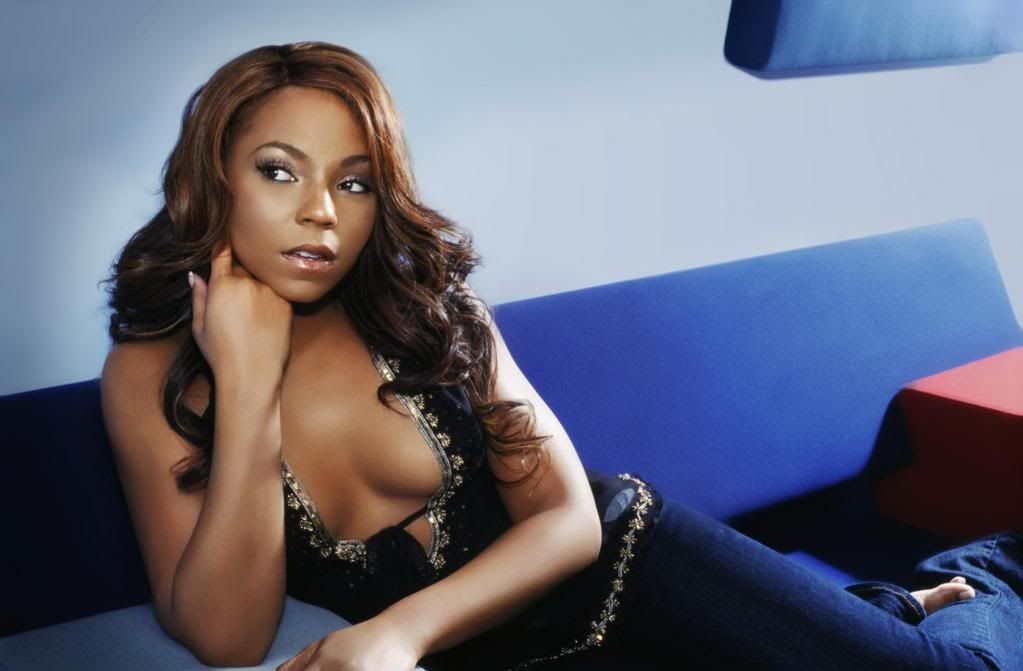 Always On Time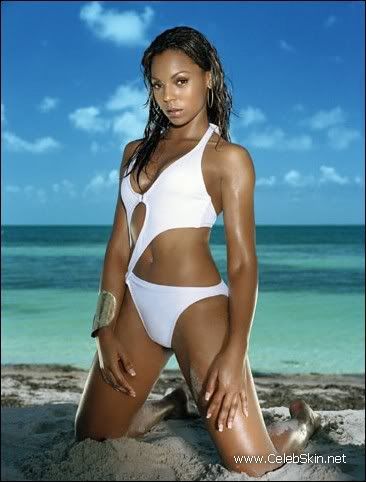 Foolish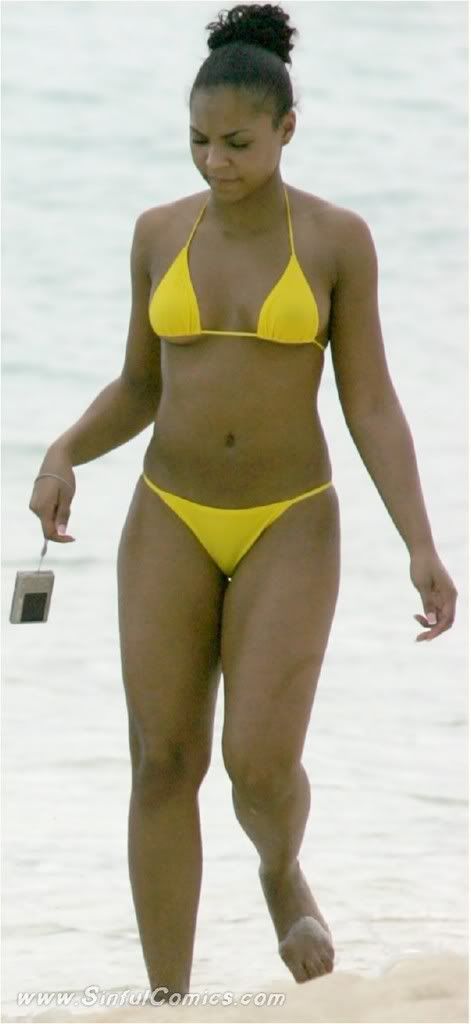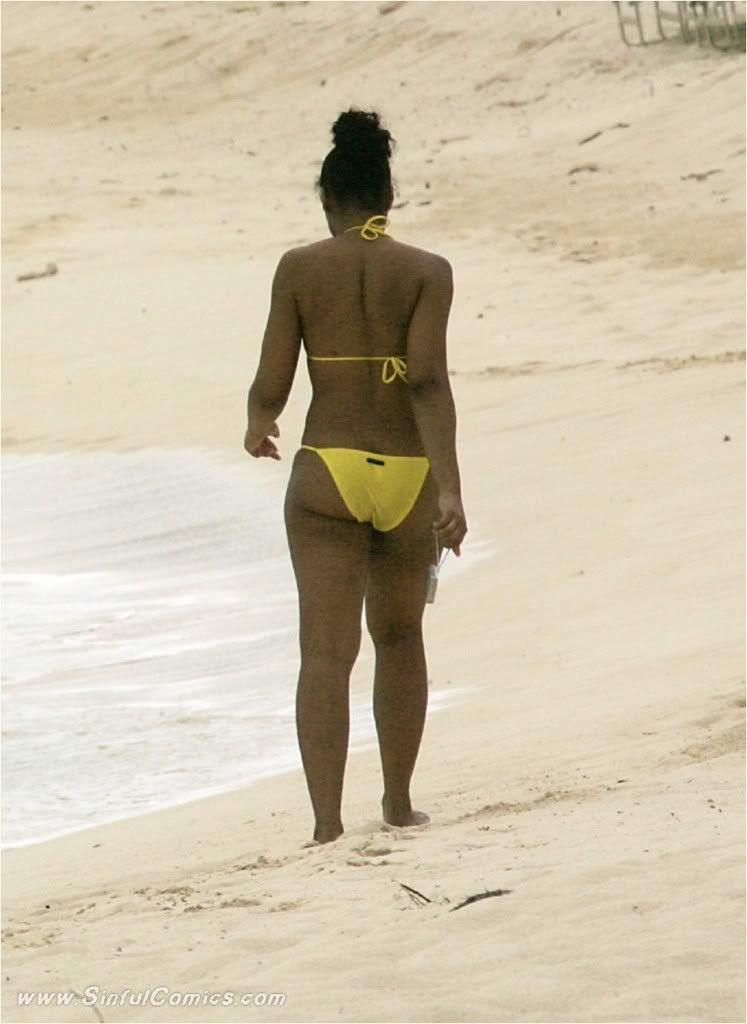 What's Love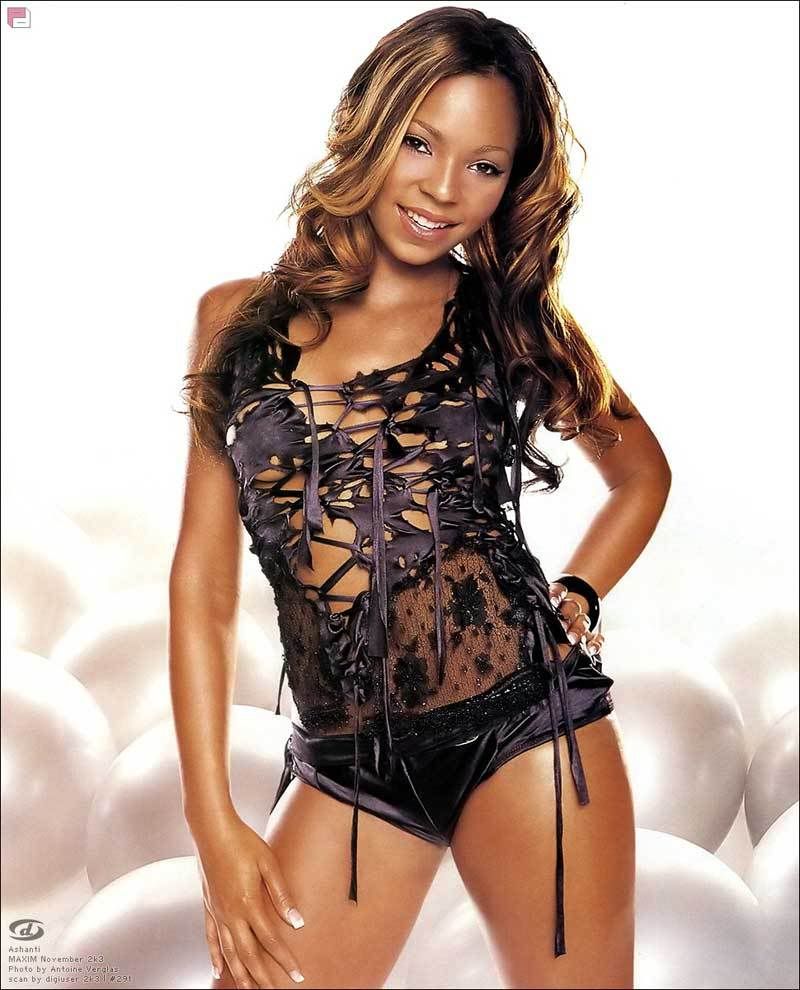 Happy
Only You
Rain On Me
Always On Time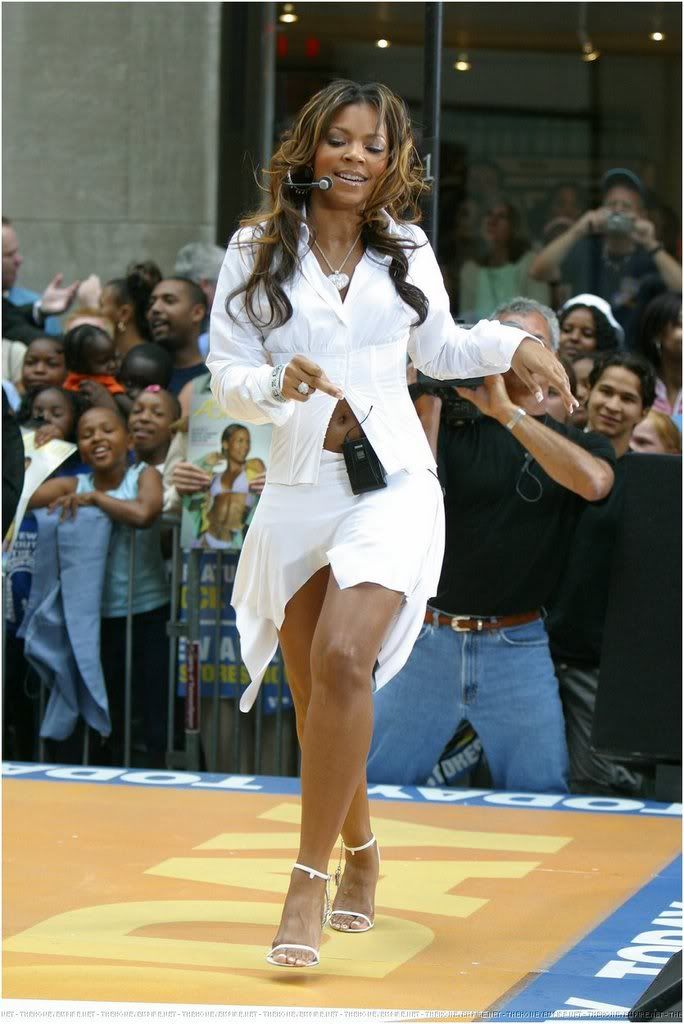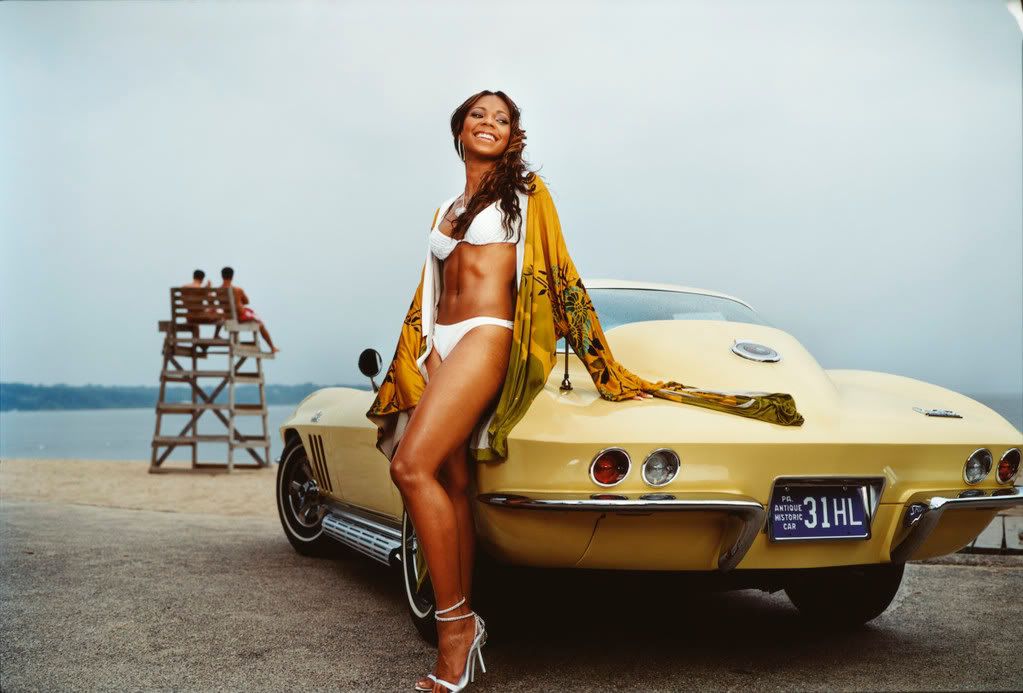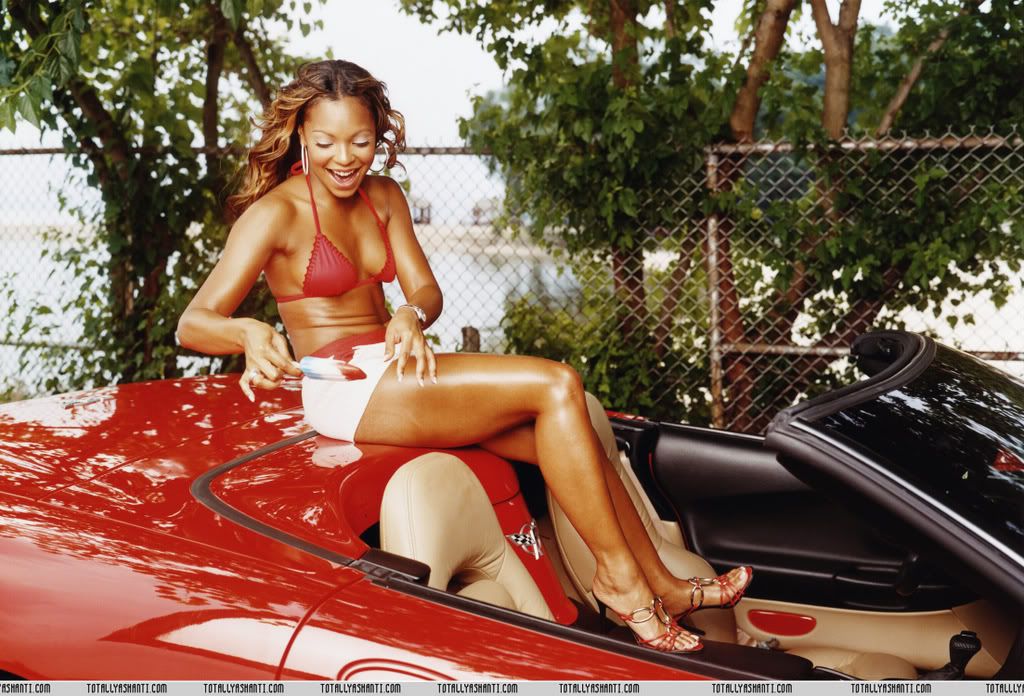 Lloyd ft. Ashanti - Southside
Posted by

JB PAGE
at 12:58 PM
No comments:
Links to this post


Posted by

JB PAGE
at 12:56 PM
No comments:
Links to this post


Jena 6
NBC News covers the Jena 6 case
Jena Six refers to a group of six black teenagers who have been arrested and charged with crimes related to their alleged involvement in the assault of a white teenager in Jena, Louisiana, on December 4, 2006. The incident is one of many racially charged events that have occurred in the town since the hanging of nooses on the "white tree" on the Jena High School campus, which some have called a prank and others say recalls the history of lynching. Critics of how the case was handled, including civil rights activists Jesse Jackson and Al Sharpton, have said that the arrests and subsequent charges were racially motivated.[1] Some residents of the town - both white and black - have expressed the view that the current problem is more the fault of outsiders using racial politics to influence the justice system. Additionally, U.S. Attorney Donald Washington has expressed the opinion that although discipline was mishandled by the school, he has found no reason to believe that there was unfair judicial action.
http://en.wikipedia.org/wiki/Jena_Six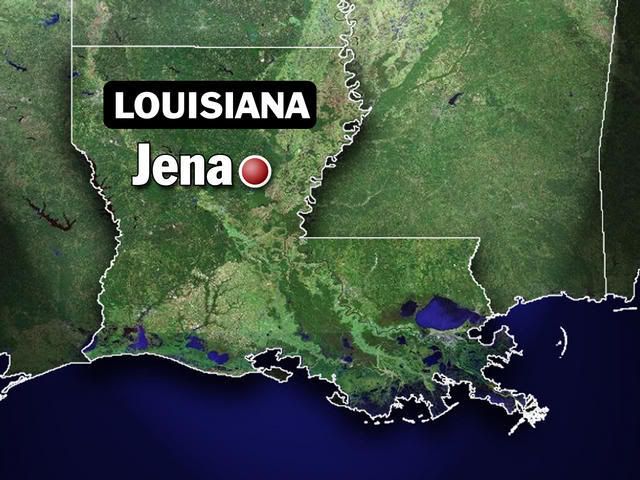 Timeline of the Jena 6 case
http://www.dailypress.com/news/dp-now-jenatimeline.s19,0,1448758.story
Jena 6: a brief timeline
http://bookchinshop.wordpress.com/2007/07/18/jena-6-a-brief-timeline/
In a small central Louisianan town of 3,000 (about 85 percent white) there have been several egregious racist incidents and official responses from the District Attorney and the community since September 2006 that have allowed six black teens from ages 15 to 17 to be tried as adults. UPDATES IN BOLD.
Here is a brief timeline:
August 31, 2006: A black student asks the school administration if one can sit under the tree in front of the school. The administrators say do whatever you want. The student sits under the tree. The student asked this question of the vice principal at the annual assembly that starts the school year.
September 1: The next morning three nooses in school colors are found hanging from the trees. The administration conducts an investigation and finds the three white male students who were responsible. The principal recommends expulsion for such a hate crime. Instead, the school board and superintendent overrule and approve short in-school suspensions (which also meant that their parents didn't have to be notified). Many in the community dismiss the actions as a "prank" and that they did not constitute racism.
September 6: Shortly after the suspensions were issued, black teens (including the student-athletes later charged with second-degree attempted murder) responded to what they felt was inadequate justice by "organizing" a spontaneous protest by sitting under the tree. A school assembly was called shortly thereafter in which Reed Walters, Jena's District Attorney, accompanied by armed police spoke and threatened students who were protesting and exercising their rights to assemble and freely speak: "I can end your lives with the stroke of a pen." As the black teens sat under the tree, strong words were exchanged between some black and white students, which prompted the school to call the assembly. Police officers were asked to come to the assembly first and invited Reed Walters afterward. Apparently Walters was not happy about being called from work, where he was readying for an aggravated rape case. Walters was also holding the pen as he made this statement. A teacher testified to this effect (though not called at Bell's trial).
December 1: At a nearly all-white party, a couple of blacks students (invited by some of their white friends) tried to enter, but people at the door prevented their entry and a 22-year-old white man unexpectedly punched Robert Bailey as other whites on the scene also threw punches, kicks and allegedly threw beer bottles, which forced the luckily still-conscious Bailey and his friends to leave. Though Bailey had injuries worthy of medical attention, he went directly home. Therefore, there was no medical record to verify the extent of the injuries. Police arrived, arrested the 22-year-old and charged him with simple battery. He has since plead guilty. Sentence: probation.
December 2: One of the men who participated in the attack on Bailey the previous night stopped at Gotta Go Convenience store alone. As he was about to enter, he saw Bailey and two of his friends inside. Due to contradicting stories, it is not known whether Bailey and the man exchanged words outside the Gotta Go. Fearing retaliation, the man went back to his truck and pulled out a shotgun as the three black youths exited the store. They wrestled the shotgun away from the man and then fled the scene. However, the three youths attacked were charged with assault and theft while acting in self-defense. (The logic against this is obvious. The man who pulled a shotgun should have just left the convenience store and come back another time if he feared owning up to his attack the previous night.)
December 4: On the first monday after the fight at the party, Justin Barker taunted Bailey and others about getting beat up; several witnesses say he used racial epithets to provoke Bailey. As Barker left the gym and went into the hallway, one person allegedly ran after him and threw a punch that hit Barker in the back of the head. He fell down immediately, and whether from the punch, falling onto a bench or upon hitting the floor, became unconscious. Though it's not known to what extent his unconsciousness was apparent to the people surrounding Barker, including the youths who had been kicking him after he fell. There is also gray area as to whether the kicks were intended to severely harm or were simply provocations to have Barker get up and fight. Barker was conscious by the time the ambulance arrived. He was never officially "hospitalized," though media reports cite two hours of treatment.
Barker, who was taken to the hospital for stitches and as a precautionary measure, actually went out to a school function that night.
Six black youths were arrested and charged. All six had been involved in the earlier protest in early September. Their bonds ranged from $70,000 to $138,000. Several families could not afford these outrageous amounts and their sons remain in jail awaiting trial. All but Mychal Bell are now out on bail. The last one was released in the third week of July.
The charges were initially second-degree attempted murder (a shoe being the potentially murderous weapon), but after national and international outcry, the charges were changed to second-degree assault in addition to conspiracy charges. Further, each individual is implicated to have played an equal share in the assault on Barker when it is obvious that Barker was only punched once - a clear lack of due process. Walters' charged Bell with attempted murder as a pre-text for getting Bell tried as an adult instead of a minor. As Louis Scott, Bell's new counsel from Monroe, La., said: Bell would have been sent back to the juvenile court system if the initial charges had been second-degree assault. In my opinion, it was a racist legal ploy by Walters to get these black teens into adult court with little to no evidence where they could get up to 22 years even if he had to LOWER the charges to assault instead of attempted murder.
June 28: Mychal Bell, 17, convicted of second-degree assault and conspiracy to commit such despite contradictory written statements by students right after the Dec. 4 incident. No witnesses called by defense against many white witnesses called by the DA in front of an all-white jury and white judge. Bell has new counsel: Louis Scott of Monroe and three co-counsel. The Louisiana ACLU is supporting the coordination of legal efforts, though not handling any legal counsel directly.
Friends of Justice: analysis of Mychal Bell's trial and ineffective counsel. This is by far the most comprehensive legal analysis of Bell's case so far. It provides context of how Jena's racial tensions have played out in the courts. From reading this document, there is much to gain to support the work and understanding for the other upcoming trials.
July 31: Bell's jail sentence to be announced. Appeals hopefully will be issued prior to or concurrently with such injustice. A march and rally were still held with estimates of 200 to 300 supporters present at the La Salle Parish Courthouse.
Jena Six: What Sparked Protesters To Descend On Small Town In Louisiana?
Send to Friend Send to a Friend
A number of incidents, including nooses hung from a tree, have recalled the days of Jim Crow; one teen faces 22 years in prison.
http://www.mtv.com/news/articles/1570075/20070919/id_0.jhtml
Before three nooses were hung from a tree on the campus of Jena High School in Jena, Louisiana, last summer, most people had never heard of the small Southern town (population 3,000). But after a series of racially charged incidents that harkened back to the violent, divisive pre-civil rights era, the world's attention has turned to Jena, which will be the site of a large protest Thursday in support of a half-dozen black teens who have been dubbed the "Jena Six."
The six — Robert Bailey Jr. (17), Theo Shaw (17), Carwin Jones (18), Bryant Purvis (17), Mychal Bell (16) and a 14-year-old boy — were arrested in connection with an assault on a white student in December, with all but the minor initially charged as adults on attempted second-degree murder charges and all six expelled from school. While the charges on the teens have been reduced, supporters have alleged that their harsh prosecution was tainted by racial prejudice in a town that, unlike most of Louisiana, is predominantly white (85 percent), and where it has been suggested that justice is not colorblind.
"What this case has exposed is the deep disparities in our justice system and how there is a two-tiered justice system in the South and many other places," said Booth Gunter, public-affairs director for the Southern Poverty Law Center. "This harshness for black defendants, contrasted with more leniency for white defendants and, in this case, a number of elements — nooses hung from a tree — recall the days of Jim Crow when 'Southern justice' was commonplace."
The troubles began in summer 2006, when a black student, Kenneth Purvis, asked the school's principal during an August assembly if he could sit under the "white tree," a large, shady tree on campus that had traditionally been a hangout for white students. The principal said students could sit wherever they wanted, but the next morning, three nooses were discovered hanging from the tree. The students responsible were found and expulsion was recommended by the principal, but LaSalle Parish Schools Superintendent Roy Breithaupt disagreed and reduced the punishment to three days of in-school suspension, saying the noose hanging seemed more like a prank than a threat.
Apparently angered by the reduced punishment, a group of black students organized a sit-in under the tree in September that was dispersed by police, who had already responded to several calls of fights between black and white students after the noose incident. A school assembly that month, at which white and black students pointedly sat on opposite sides, didn't help matters, as a local district attorney — upset at his inability to calm the room down — reportedly glared at the side of the room where the black students were sitting, held up a pen and said, "with one stroke of my pen, I can make your life disappear."
Tensions continued to mount and police were called in to patrol the halls of the school, which was put on total lockdown the week of September 8, 2006. Several days later, the school board rejected a request by some black students to address the issues plaguing the school, saying they felt the noose incident had been resolved satisfactorily.
Things were relatively quiet for much of the rest of September and October, mostly due to the soaring fortunes of the football team, whose winning streak was helped by the efforts of some key black players. But shortly after the season ended on November 30, a fire burned down the main academic building of Jena High School in what was believed to be arson, with blacks pointing the finger at whites and vice versa.
The fire preceded a series of ugly racial conflicts that escalated tensions in the town. The night after the fire, then-16-year-old Robert Bailey Jr. was attacked and beaten when he and some black friends attempted to enter a party that was mostly attended by whites. On December 2, Bailey got into a verbal altercation with a white student who had also attended the party, with the white teen running to his truck and pulling out a shotgun. Bailey and his friends chased the teen and took the gun away, leading to charges of theft of a firearm, second-degree robbery and disturbing the peace for Bailey, while the student who pulled the weapon was not charged at all.
At Jena High School that Monday, December 4, a white student, Justin Barker, 17, was allegedly overheard bragging to friends about how Bailey had been whipped by a white man. When he stepped into the school's courtyard, Barker was attacked by a group of black students who knocked Barker out with one punch and then kicked him in the head repeatedly. He was treated and released from a local hospital and attended a party later that night, while the six were arrested and all but the 14-year-old charged as adults. The escalation of the charges — which could have kept the boys in prison for more than 30 years — outraged many of the town's black residents, who said the charges were way out of line with the crime.
"It reminded African-Americans of what they've gone through and where they've come and that those days aren't over yet and that we still have this system in the south that grinds down black people and treats them unfairly," Gunter said. "This case can serve as an awakening that these things still go on."
In June, on the morning of his trial, the charges against Bell were reduced to aggravated second-degree battery and conspiracy. The black community again protested, taking issue with the battery charge, which requires the use of a "deadly weapon" — in this case the gym shoe that Bell was wearing when he kicked Barker. District Attorney Reed Walters argued the shoe was indeed a deadly weapon.
Bell was found guilty by an all-white jury — which included two people who were allegedly friendly with the DA and one who was a friend of the victim's father — after his court-appointed public defender did not call any witnesses. He now faces up to 22 years in prison at his sentencing hearing on Thursday — the conspiracy charge was dropped on September 4 and the battery conviction overturned on Friday when a court of appeals ruled that Bell should not have been tried as an adult. He remains in jail while prosecutors deliberate whether to file new charges against him in juvenile court.
The charges against Jones and Shaw were also reduced to aggravated second-degree battery and conspiracy on September 4, with Bailey's charges also reduced on September 10. Bryant Purvis has yet to be arraigned in the case and is the only remaining Jena Six member to be charged as an adult with attempted second-degree murder. Many of the young men remained in jail for months because their families could not afford their bail, which ranged from $70,000 for Purvis to $138,000 for Bailey.
Bell was visited in jail by the Reverend Al Sharpton on Wednesday (September 19) in advance of Thursday's planned protest. According to CNN, some citizens of Jena have expressed concerns that the small town cannot handle the thousands of expected protesters scheduled to arrive by bus Thursday morning for a march to the high school. Some business owners have boarded up their shops downtown and left Jena fearing violence or a boycott from protesters, though Sharpton reiterated on Wednesday that he is urging supporters of the Jena Six to march peacefully and focus on what he said was the legal injustice against the black teens.
"I don't think the sense of injustice and outrage around the country is limited to black folks," said Gunter, who added that the SPLC has gotten many vehement responses from both black and white members to the case. "They could not imagine that this type of prosecutorial overreaching is still going on in America. A lot of people thought those days were over." Maybe, on a much smaller scale, like the racial disparities uncovered by Hurricane Katrina, this case will serve as an awakening, he said.
In the meantime, Thursday's protesters will descend on a formerly sleepy town that is, by all accounts, overwhelmed by the media glare and struggling to come to grips with what many see as a pervasive, formerly shadowed remnant of the South's ugly racist past. The "white tree" was cut down by the school's administration earlier this summer, but for many of the town's residents, the memory of those nooses remains.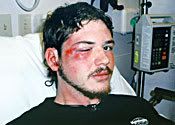 Another charge reduced in 'Jena 6' case
http://fe41.news.sp1.yahoo.com/s/ap/20070911/ap_on_re_us/school_fight
JENA, La. - Prosecutors reduced the attempted murder charge against another of the "Jena Six," a group of black high school students whose criminal charges after the beating a white classmate drew protests of racism and unequal justice.
Robert Bailey Jr. pleaded not guilty Monday to aggravated battery and conspiracy to commit aggravated battery.
He was among five of the six teens originally charged as adults with attempted murder. The sixth was charged in juvenile court.
Mychal Bell, the only member of the "Jena Six" to be tried so far, was convicted of aggravated battery; the judge threw out his conspiracy conviction. Prosecutors also dropped the attempted murder account to battery last week in the cases of Carwin Jones and Theo Shaw when they were arraigned.
That left Bryant Purvis the only youth yet to be arraigned and still charged as an adult with attempted second-degree murder.
The victim of the Dec. 4 beating, Justin Barker, was treated at a hospital for injuries and released the same day. The motive for the attack was never established, but it came amid tense race relations in Jena, a mostly white town of 3,000 in north-central Louisiana. Three nooses had been hung in a tree at the school earlier, and the students involved were briefly suspended.
A conviction for attempted second-degree murder requires 10 to 50 years at hard labor without suspension, probation or parole. Aggravated battery can be punished with up to 15 years and a $10,000 fine.
Bell's attorney Bob Noel said he expects an appeals court to overturn his client's battery conviction.
He has accused LaSalle Parish District Attorney Reed Walters of using "bait-and-switch" tactics to try Bell as an adult. Under Louisiana law, a juvenile charged with aggravated battery may be charged as an adult only if the attack involved a firearm, but murder and attempted murder charges can be brought in adult court.
The Rev. Al Sharpton wrote to Gov. Kathleen Blanco and the state board of ethics on Monday asking for an investigation of the district attorney's actions in the case.
"The prosecutor from the beginning of this case has seemingly employed less than ethical and just legal tactics in over zealous attempts to have Mychal Bell unjustly convicted," Sharpton's letter said.
Sharpton, the Rev. Jesse Jackson and other black leaders have called for a rally in Jena on Sept. 20, the day of Bell's sentencing, to protest the teens' treatment.
David Bowie Lends Support to Jena 6
http://www.time.com/time/nation/article/0,8599,1663350,00.html?imw=Y
David Bowie has donated $10,000 to a legal defense fund for six black teens charged in an alleged attack on a white classmate in the tiny central Louisiana town of Jena.
The British rocker's donation to the Jena Six Legal Defense Fund was announced by the NAACP as thousands of protesters were expected to march through Jena on Thursday in defense of Mychal Bell and five other teens. The group has become known as the Jena Six.
"There is clearly a separate and unequal judicial process going on in the town of Jena," Bowie said Tuesday in an e-mail statement. "A donation to the Jena Six Legal Defense Fund is my small gesture indicating my belief that a wrongful charge and sentence should be prevented."
Bell was found guilty on second-degree battery charges June 28 by a six-member, all-white jury. Before the case was overturned by the state 3rd Circuit Court of Appeal, his sentencing had been set for Thursday.
The court said Bell, who was 16 at the time of the alleged December 2006 beating, shouldn't have been tried as an adult.
The Rev. Al Sharpton, who helped organize the march, planned to do his syndicated radio show from Alexandria on Wednesday, then travel about 35 miles to Jena in an attempt to visit Bell, who remains in jail because he is unable to post $90,000 bond.
Sharpton says he expects more than 10,000 marchers.
"We are gratified that rock star David Bowie was moved to donate to the NAACP's Jena campaign," National Board of Directors Chairman Julian Bond of the National Association for the Advancement of Colored People, said in a statement. "We hope others will join him."
Mychal Bell of the Jena 6 speaks to Democracy Now
Thousands 'march for justice' in Jena, court orders hearing on teen
http://www.cnn.com/2007/US/law/09/20/jena.six/?iref=mpstoryview
Thousands of protesters clogged the tiny town of Jena, Louisiana, Thursday to show their indignation over what they consider unjust, unequal punishments meted out in two racially charged incidents.
They swarmed over the grounds of Jena High School, where nooses were hung from a tree in early August 2006, about three months before six black teens known as the "Jena 6" were accused of beating a white classmate.
While the tension was palpable, news broke Thursday afternoon that the 3rd Circuit Court of Appeal ordered a hearing within 72 hours to determine if the only one of the six still behind bars can be released.
The order has "got to be good," Mychal Bell's attorney, Bob Noel, told CNN. "It means we have a day in court. Any day in court is going to be a good day."
Earlier, there was an aura of a pilgrimage at the site where the controversial tree once stood before school administrators had it removed.
Many people touched the ground and some retrieved a lump of dirt, said CNN's Eric Marrapodi. He said the part of the town he was in was ill-prepared for the crowds -- no water or toilets were available.
In the background, groups shouted "Black power" and "No justice, no peace."
The estimated 15000 to 20,000 demonstrators shut down the town of 3,000 in central Louisiana. Many residents left for the day, and government agencies, businesses and schools were closed.
Sgt. Tim Ledet of the Louisiana State Police said protesters in buses were still bringing people to town at midday because of the gridlock, but many protesters got off and walked into town on foot.
"There is just no room to maneuver in this small town," he said.
Jena resident Terry Adams disagreed with any accusations that there might be a black-white divide in the area.
"We are not a racial town. We get along with each other, we get along fine. This is something that got out of proportion. It really has."
Jena's racial tensions were aggravated in August 2006, when three white teens hung the nooses the day after a group of black students received permission from school administrators to sit under the tree -- a place where white students normally congregated.
The guilty students were briefly suspended from classes, despite the principal's recommendation they be expelled, according to Donald Washington, U.S. attorney for the Western District of Louisiana.
A member of the LaSalle Parish School Board -- which had a role in supporting suspension instead of expulsion -- insisted the board is not prejudiced.
The panel felt it took the appropriate action, Jonny Fryar said.
"I talked to one of the parents, who called me and said their son thought it was a prank and naive to the fact of what it meant and he was sorry," he said.
"I hate to see people label us as something we are not. Because we have black students and white students playing football together. They shake hands, get along. This is an unfortunate incident. We hope that the community can heal."
Although Washington acknowledged the FBI and other investigators thought the noose incident bore the markings of a hate crime, a decision was made not to press federal charges because the case didn't meet federal criteria. The students were under 18 and had no prior records, and no group such as a Ku Klux Klan was found to be behind their actions.
On December 4, about three months after the nooses were discovered, six teens, dubbed the Jena 6, were accused of beating classmate Justin Barker. The six -- Mychal Bell, Robert Bailey Jr., Carwin Jones, Bryant Purvis, Theo Shaw and Jesse Ray Beard -- were originally charged with attempted second-degree murder and conspiracy, according to LaSalle Parish District Attorney Reed Walters.
Bell, the only one of the six who remains in jail, was to be sentenced Thursday after convictions for aggravated second-degree battery and conspiracy to do the same, but both charges have been vacated, awaiting further action by the district attorney.
Charges for Bailey, Jones and Shaw also were reduced to battery and conspiracy when they were arraigned, while Purvis still awaits arraignment. The charges for Beard, who was 14 at the time of the alleged crime, are unavailable because he's a juvenile.
Tina Jones, Purvis' mother, condemned Walters.
"I hope that the D.A. will wake up and realize that he's doing the wrong thing, and to release these kids," she said. "It's not equal. The black people get the harsher extent of the law, whereas white people get a slap on the wrist per se. So it is not equal here."
Jones maintained that her son was not involved in the beating, but watched from a railing, and was not arrested that same day.
"We have a long fight ahead of us, and we'll keep fighting until justice prevails in Jena," the mother said.
Purvis, who accompanied her, was asked how he's faring.
"I'm doing pretty good. I hope there is a pretty good outcome of what's taking place today," he said. Video Watch an interview with one of the Jena 6 and his mom »
President Bush, who was asked about the rally at a news conference, said, "The events in Louisiana have saddened me. I understand the emotions. The Justice Department and the FBI are monitoring the situation down there.
"All of us in America want there to be fairness when it comes to justice."
He advised whoever is elected next year to "reach out to the African-American community."
Hundreds of college students from historically black schools such as Howard University in Washington traveled to Jena, along with civil rights activists such as Al Sharpton and the Rev. Jesse Jackson, who helped organize the event. Martin Luther King III also attended, saying, "This is about justice for the six young men."
Sharpton called Jena the beginning of the 21st century civil rights movement.
"There's a Jena in every state," Jackson told the crowd in Jena on Thursday morning.
JoAnn Scales, who brought her three teenage children on a two-day bus journey from Los Angeles, California, to Jena, made the same point.
"The reason I brought my children is because it could have been one of them" involved in an incident like the one in Jena.
"If this can happen to them [the Jena 6] , it can happen to anyone," Scales said.
Ondra Hathaway was on the bus with Scales.
"If this young man [Bell] was railroaded to do time as an adult, how many more people has that happened to?" she said.
Jackson said on CNN's "American Morning" on Thursday that the charges against the black youths, their possible jail terms if convicted and their bail amounts are "excessive."
Punishing the teens with probation would have been sufficient, Jackson said.
Bails for the Jena 6 were between $70,000 and $138,000, and all but Bell have posted bond. Bell, 17, has been in prison since his arrest. The judge has refused to lower his $90,000 bail, citing Bell's record, which includes four juvenile offenses -- two simple battery charges among them.
Bell was 16 at the time of the attack; 17 is the legal adult age in Louisiana.
Jena 6 case sparks anti-racism protest
http://www.abc.net.au/news/stories/2007/09/21/2040080.htm
Thousands of demonstrators have filled the streets of a small Louisiana town for a protest that has been likened to the marches of the US civil rights movement decades ago.
They are supporting six African American high school students who were charged with beating a white classmate, after nooses were hung from a tree in the local schoolyard.
For many in America, the Jena six case has attained the status of a modern-day version of the events that punctuated the US civil rights movement.
Black-clad demonstrators from across the country have filled the small town of Jena in Louisiana, almost outnumbering the 3,000 people who live there.
Civil rights leaders like Jesse Jackson are there too.
"In every state, more blacks [are] in jail than college," he said.
"In every state, there's a Jena everywhere."
Even President George W Bush is watching what is going on.
"The events in Louisiana have saddened me, and I understand the emotions," he said.
"The Justice Department and the FBI are monitoring the situation down there."
The complicated case began last year when black students at the Jena High School asked a teacher if they could sit under what was known as a white students' tree.
They were told they could, but the next morning three nooses were hanging from its branches, and several white students were later suspended.
Over the next few months, racial tensions simmered and one day a fight broke out. A white student was knocked unconscious, his face swollen and bloodied.
Five African American teens were initially charged with attempted murder. A sixth was charged as a juvenile. All but one have since had their charges reduced to battery.
District Attorney Reed Walters denies the case is about race.
"It is about finding justice for an innocent victim, and holding people accountable for their actions," he said.
He says he could not prosecute the white students accused of hanging the nooses, because there was no law under which they could be charged.
At today's rally, Tina Jones, the mother of one of the black teenagers, says the racial divide in Jena is obvious.
"The black people get the harshest extent of the law, whereas the white people will get, you know, a slap on the wrist per se," she said.
"So it's not equal here."
The New York-based Urban League says black men are three times more likely than white men to face jail once they have been arrested, and they receive sentences that are, on average, 15 per cent longer than whites convicted of the same crime.
As for the tree where the controversy began, it's been cut down.
BBC coverage of the Jena 6 protest
Protesters Rally In Support Of "Jena 6"
Black Leaders Blast Justice System In Jena While Many Locals Resent Town's Racist Portrayal In The Media
http://www.cbsnews.com/stories/2007/09/20/national/main3280604.shtml
Thousands of chanting demonstrators filled the streets of this little Louisiana town Thursday in a massive show of support for six black teenagers initially charged with attempted murder in the beating of a white classmate.
Businesses and schools were shut down as demonstrators by the thousands poured into Jena, reports CBS News national correspondent Byron Pitts. Many drove day and night on buses from across the country: A caravan from Los Angeles, activists from Detroit, college kids from Philadelphia, Washington, D.C., Houston, Atlanta and cities in between.
The mayor declared a state of emergency just so his city can qualify for the kinds of state resources he'll need to manage an event like this, adds Pitts.
The crowd broke into chants of "Free the Jena Six" as the Rev. Al Sharpton arrived at the local courthouse with family members of the arrested teens.
Martin Luther King III, son of the slain civil rights leader, said the scene was reminiscent of earlier civil rights struggles. He said punishment of some sort may be in order for the six defendants, but "the justice system isn't applied the same to all crimes and all people."
President Bush told reporters at the White House today that the events in Jena have "saddened" him. He says he can "understand the emotions."
The six teens were charged amid racial tensions that had been growing after the local prosecutor declined to charge three white teens who hung nooses in a tree on their high school grounds. Five of the black teens were initially charged with attempted murder in the December beating, but that charge was reduced to battery for all but one, who has yet to be arraigned; the sixth was charged as a juvenile.
"This is the most blatant example of disparity in the justice system that we've seen," Sharpton told The Early Show before arriving in Jena. "You can't have two standards of justice."
"We didn't bring race into it," he said. "Those that hung the nooses brought the race into it."
Sharpton, who helped organized the rally, said this could be the beginning of the 21st century's civil rights movement, one that would challenge disparities in the justice system.
Reed Walters, the district attorney who is prosecuting the teens, denied on Wednesday that racism was involved in the charges.
He said he didn't charge the white students accused of hanging the nooses because he could find no Louisiana law under which they could be charged. In the beating case, he said, four of the defendants were of adult age under Louisiana law and the only juvenile charged as an adult, Mychal Bell, had a prior criminal record.
"It is not, and never has been, about race," Walters said. "It is about finding justice for an innocent victim and holding people accountable for their actions."
The beating victim, Justin Barker, was knocked unconscious, his face badly swollen and bloodied, though he was able to attend a school function later that night.
Bell, 16 at the time of the attack, is the only one of the "Jena Six" to be tried so far. He was convicted on an aggravated second-degree battery count that could have sent him to prison for 15 years, but the conviction was overturned last week when a state appeals court said he should not have been tried as an adult.
Thursday's protest had been planned to coincide with Bell's sentencing, but organizers decided to press ahead even after the conviction was thrown out. Bell remains jailed while prosecutors prepare an appeal. He has been unable to meet the $90,000 bond.
"We all have family members about the age of these guys. We said it could have been one of them. We wanted to try to do something," said Angela Merrick, 36, who drove with three friends from Atlanta to protest the treatment of the teens.
The Rev. Jesse Jackson spoke to a crowd Thursday morning. Dennis Courtland Hayes, interim president and CEO of the NAACP, compared the outcry over the Jena arrests to the controversy that followed racial remarks by radio personality Don Imus.
"People are saying, 'That's enough, and we're not taking it any more,' " Hayes said.
The rally was heavily promoted on black Web sites, blogs, radio and publications. State police declined to give crowd estimates, but participants at the park and the courthouse appeared to number in the thousands.
Sharpton admonished the demonstrators to remain peaceful, and there were no reports of trouble as of midmorning. Many white residents in the predominantly white town of 3,000 have complained that the town was being unfairly portrayed as racist.
"This doesn't offend me. I'm glad they're doing it. I believe in people standing up for what's right," one white resident, Ricky Coleman, 46, said as he watched the rallies. "What bothers me is this town being labeled racist. I'm not racist."
"I don't think these folks have a clue what's happened here," said Kenny Robertson, 50. "This is a good town. I was born and raised here. We're not racists. When all you foreigners get out of here, things will go back to normal."
A group of about a dozen white residents and black demonstrators engaged in an animated but not angry exchange during the march. Whites asked blacks if they were aware of Bell's criminal record, blacks replying that Jena High School administrators had mishandled the incidents at the school.
Another white resident, Bill Williamson, 59, said he spent much of the morning trying to convince black visitors that the town was being treated unfairly and that Bell belongs in jail. "I think we changed one man's mind. He listened and found out something about it. But most of these people don't want to hear," Williamson said.
The demonstrators included large numbers of civil rights movement veterans and college students from across the region who weren't alive in the '60s.
Elizabeth Redding, 63, of Willinboro, N.J. said she marched at Selma, Ala., when she was in her 20s.
"This is worse, because we didn't get the job done," she said as she trudged up a hill leading to the park rally. "I never believed that this would be going on in 2007."
Tina Cheatham missed the civil rights marches at Selma, Montgomery and Little Rock, but she had no intention of missing another brush with history. The 24-year-old Georgia Southern University graduate drove all night to reach tiny Jena in central Louisiana.
"It was a good chance to be part of something historic since I wasn't around for the civil rights movement. This is kind of the 21st century version of it," she said.
Red Cross officials manned first aid stations near the local courthouse and had water and snacks available. Portable toilets and flashing street signs to aid in traffic direction were in place. At the courthouse, troopers chatted amiably with each other and with demonstrators who began showing up well before dawn.
Sharpton said Bell, whom he spoke with Wednesday, was heartened by the show of support.
"He doesn't want anything done that would disparage his name -- no violence, not even a negative word," Sharpton said.
Tina Norris, who owns Café Martin in Jena, says the people here have been referred to as another Mayberry and they're tired of being laughed at, reported CBS affiliate WAFB-TV.
Norris says, "This is an incident that's been blown out of proportion. We're ready for it to be over. Get back to our small-town life."
Reginne Gardner, 38, a black Jena resident, collected cash from protesters who parked their cars on the lawn of a relative's home. Gardner said race relations in town have always been strained, but have grown even worse since this episode unfolded.
"I hope this makes things better," she said. "We all have to live here. I wish we all could get along, black and white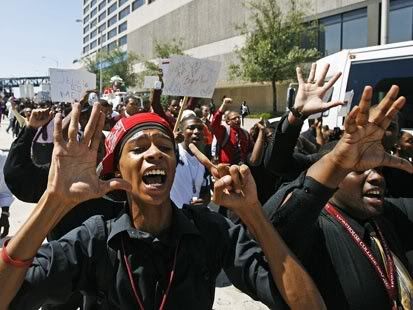 A Town In Turmoil
As the new school year approaches, Jena, La., is struggling to move beyond the racial strife that ripped it apart and left the futures of six students in disarray.
http://www.msnbc.msn.com/id/20218937/site/newsweek/
Aug. 20-27, 2007 issue - It began with a seemingly innocuous question. At an assembly during the first week of classes last fall at Jena High School in rural Louisiana, Kenneth Purvis, a junior, asked the vice principal if he could sit under the shady boughs of an oak tree in the campus courtyard. "You can sit anywhere you like," the vice principal replied. Soon thereafter, Purvis and several black friends ventured over to the tree to hang out with some white classmates. According to the school's unspoken racial codes, however, that area was reserved for white kids; Purvis is black. Some white students didn't look kindly on the encroachment: the next day, three nooses hung from the oak's branches.
That provocation, which conjured up the ugly history of lynch mobs and the Jim Crow South, unleashed a cycle of interracial strife that has roiled the tiny town of Jena. In the ensuing months, black and white students clashed violently, the school's academic wing was destroyed by arson and six black kids were charged with attempted murder for beating a white peer. (The "deadly weapon": tennis shoes they supposedly used to kick the white student knocked unconscious by the first punch.) One of those black students—Mychal Bell, the only one of the "Jena Six" to stand trial so far—was convicted by an all-white jury in June on lesser felony charges of aggravated second-degree battery and is awaiting sentencing. He could face 22 years in prison. In the wake of that judgment, a host of national figures—from the Rev. Al Sharpton to the Nation of Islam to the American Civil Liberties Union—have descended on the town to inveigh against racial injustice. Billy Fowler, a white school-board member, has pledged that when the new school year starts, "we're not going to see black and white anymore. It's going to be right or wrong." But, says the Rev. Raymond Brown of Christians United, which has been working with parents of the Jena Six, "Jena does not want to come up to the 21st century. They are living deep in the past."
Decades of suppressed racial hostility spilled forth at the appearance of those swaying nooses. Word spread quickly that day; before long, scores of black students congregated under the tree. "As black students, we didn't call it a protest," says Robert Bailey Jr., one of the Jena Six. "We just called it standing up for ourselves." School officials convened an assembly in early September, where local District Attorney Reed Walters appeared, flanked by police officers. "I can be your best friend or your worst enemy," he told students, warning them to settle down. "With a stroke of my pen, I can make your lives disappear." A visit to the school, along with the fact that the three white boys who admitted to hanging the nooses were only dealt a few days' suspension, further inflamed the African-American community. "It felt like they were saying, 'We can do what we want to those n-----s'," says Marcus Jones, Bell's father.
Things reached a boil later in the semester. During the Thanksgiving holiday, someone set fire to the school, reducing the main academic wing to rubble (no one has been arrested, and though a link between what was ruled an arson and the racial discord hasn't been proved, many suspect there is one). The following day, Bailey was punched and beaten with beer bottles when he tried to enter a mostly white party in town. The white kid who threw the first punch was later charged with simple battery and given probation. The next day, Bailey ran into a young white man who was at the party. Bailey and parents of the Jena Six say that when the man pulled a gun on him, he tangled with him and stripped it away. He was later charged with theft of a firearm.
The tension culminated back at school the following Monday. Justin Barker, a white student who says he is friends with the kids who hung the nooses, reportedly taunted Bailey at lunch (Barker denies this). A while later, an African-American student allegedly punched Barker from behind, knocking him unconscious. Then, say white witnesses, a group of black students that included Bailey continued to assault Barker, kicking and stomping on him. (Jena High student Justin Purvis and other black witnesses dispute this.) Barker, who was treated for injuries at a nearby hospital, was released later that day, apparently in strong enough shape to attend a class-ring ceremony that evening.
Walters, the D.A., responded swiftly and severely. He charged six black students—Bailey, Bell, Theo Shaw, Bryant Purvis (Justin and Kenneth's cousin), Carwin Jones and an unidentified juvenile—with attempted second-degree murder. "Nobody tried to kill anybody," says Tina Jones, Bryant's mother. Their lethal weapon: the tennis shoes. ("You kick someone repeatedly in the head and that can be serious—deadly," says Barker's father, David.) So far, only Bell has been convicted on the lesser assault charges, for which he faces sentencing next month. No trial dates have been set for the other five, all of whom have been released—though three of the five spent months in jail until their families could raise enough money to pay the high bonds. Blacks in Jena seethed at what seemed to be flagrant inequities in the justice system: while Bailey's white assailant at the party got off with battery charges and probation, the Jena Six were hit with attempted-murder charges. Barker "didn't even stay in the hospital overnight," says Jones, Bell's father. "The D.A. is a racist. There's just no other way to explain it." (Walters declined to comment, but his supporters say he would not intentionally treat a black person unfairly.)
Racial enmity has deep roots in Jena, a former sawmill town in the central part of the state that struggles to live off the oil-and-gas industry. Like many parts of Louisiana and eastern Texas, Jena was "entirely bypassed by the civil-rights movement," says Mark Potok of the Southern Poverty Law Center. Though there is more of a racial mix now, African-Americans—who make up about 12 percent of the town's 3,500 residents—are concentrated in an area called "the country," a mix of tidy brick homes and rusted trailers. You won't find many of them in the middle-class white neighborhood with tall pines and manicured lawns known by blacks and whites as "Snob Hill."
Many whites in Jena deny that the town has a race problem. Frankie Morris, a barber at Doughty's Westside Barbershop, says: "There's a bunch of country boys around here. They're not prejudiced." But Morris's boss, Billy Doughty, has never cut a black man's hair because "the white customers, they might say something about cutting their hair with the same stuff," he says. Few have experienced the racial strain more than Marci and Chris Johnson, one of Jena's few interracial couples. When Marci, who is white, broke the news to a friend that she was dating a black man, the woman warned her that Marci would be ostracized. "It was true," she says. "I don't have one friend. They all stopped talking to me." Chris, a cousin of one of the Jena Six, adds, "I'm glad people are going to see how Jena really is, how racist this town is."
In this context, it is hardly surprising that views of the Jena Six controversy are skewed by race. Many whites claim that some of the black students had prior disciplinary problems. Or, whites say, the black kids were athletes who felt overly entitled. African-Americans argue that whites don't grasp how fraught a symbol the noose is. "It sent a message of hate for your race of people," says Caseptla Bailey, Robert's mother. "It said, 'Stay the hell away or you'll be killed'." Still, some blacks didn't want to challenge the status quo. "They said, 'Oh, you're going to make them white folks mad'," says Caseptla.
But she and other Jena Six parents began mobilizing. They reached out to the NAACP and formed a local chapter. They began meeting at Antioch Baptist Church, the only house of worship that offered them a gathering spot. And they sought to galvanize townspeople, eventually organizing a march on the parish courthouse that drew a few hundred supporters. But as recently as June, they still hadn't managed to elicit much national attention. "No one would listen," says Caseptla, now president of the local NAACP chapter.
That changed with Bell's conviction in late June. The ACLU, which had been monitoring the case since March, coordinated volunteer organizations with legal expertise. So far, the civil-liberties group hasn't taken legal action. If it determines that rights have been systematically violated, it may sue. Earlier this month Sharpton and other civil-rights leaders gathered in town. At a press conference, Sharpton said, "Six young black men ... [face] an overly oppressive charge in a manner that speaks to a South we thought we left in the last century."
Despite the sudden attention, the students face troubling outlooks. Now Bell has a team of private attorneys to handle his appeal—his court-appointed trial lawyer, Blane Williams, did not call a single witness to defend him. (Williams maintains that the prosecution did not prove its case.) And no matter how this ends up, he may never earn the college-scholarship offers that were likely headed his way as one of Louisiana's top football prospects. For the remaining five, all they can do is wait for the D.A.'s next move. One of them, Bryant Purvis, is now staying in Texas with his uncle, Jason Hatcher, a Dallas Cowboys football player who grew up in Jena. Purvis sounds lethargic and withdrawn, says his mother, Tina Jones. The murder charges "will forever follow him wherever he goes."
Meanwhile, Jena is struggling to find its way forward. "Outsiders need to stay away," says Fowler, the white school-board member. "Let local black and white people sit down and solve these problems." He's hoping the coming school year will be a fresh start. Students have endured a summer of racial conflict, but when they return, the charred remains of their school building will have been hauled away. The oak tree at the center of the storm is now gone; last month it was chopped down and converted into firewood by a timber company the school hired. "I watched that tree grow," says Ray Hodges, who planted it about 20 years ago. "It was planted as a tree of knowledge. But guess what it became? It became a tree of ignorance." Jena's residents can only hope that something more promising grows in its place.
FOX News "Balances" Jena 6 With Black Racism
Thursday, September 20, 2007