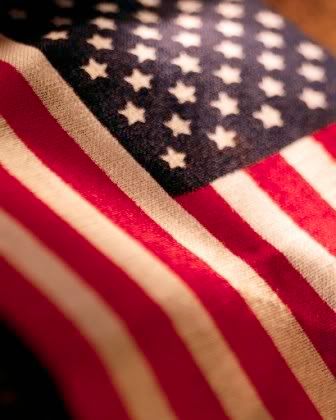 Also called Fourth of July a U.S. holiday observed every July 4 to commemorate the adoption by the Continental Congress of the Declaration of Independence on July 4, 1776. Although observance of the holiday began in Philadelphia on July 8, 1776, the day was not made a legal holiday until 1941. Traditionally it is celebrated with parades, fireworks, patriotic speeches, and picnics.
http://www.answers.com/topic/independence-day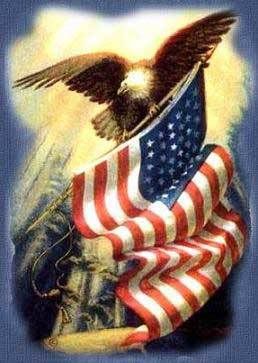 In the United States, Independence Day (commonly known as "the Fourth of July","July Fourth", or even simply "The Fourth") is a federal holiday celebrating the adoption of the Declaration of Independence on July 4, 1776, declaring independence from Great Britain.
Independence Day is commonly associated with fireworks, parades, barbecues, picnics, baseball games, and various other public and private events celebrating the history, government, and traditions of the United States. Fireworks have been associated with the Fourth of July since 1777.
Why the fourth?
Though the Fourth of July is iconic to Americans, some claim the date itself is somewhat arbitrary. New Englanders had been fighting Britain since April 1775. The first motion in the Continental Congress for independence was made on June 4, 1776. After hard debate, the Congress voted unanimously, but secretly, for independence from the Kingdom of Great Britain on July 2 (see Lee Resolution). The Congress reworked the text of the Declaration until a little after eleven o'clock, July 4, when the twelve colonies voted for adoption and released a copy signed only by John Hancock, President of the Congress, to the printers. (The New York delegation abstained from both votes.) Philadelphia celebrated the Declaration with public readings and bonfires on July 8. Not until August 2 would a fair printing be signed by the members of the Congress, but even that was kept secret to protect the members from British reprisals.
http://en.wikipedia.org/wiki/Independence_Day_(United_States)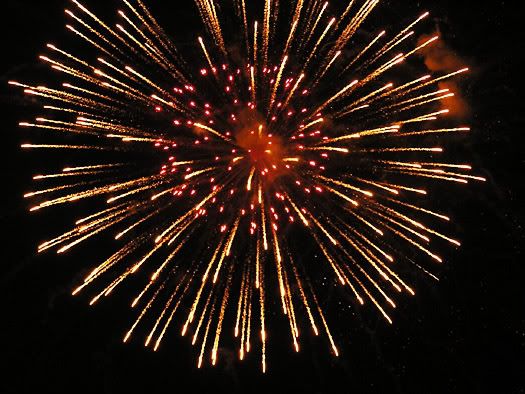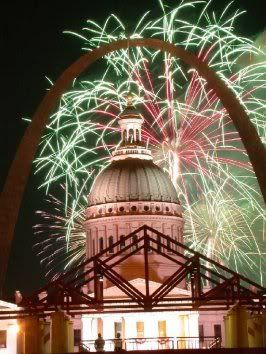 The World of Early America
http://www.earlyamerica.com/earlyamerica/
The New American | That Freedom Shall Not Perish
http://www.thenewamerican.com/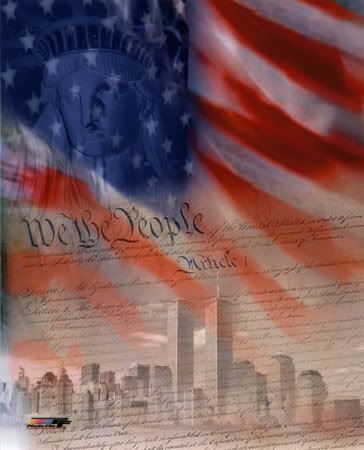 History of the Fourth
http://www.pbs.org/capitolfourth/occurrences.html
JULY 4TH OVER THE YEARS
Today, Americans from coast to coast spend July 4th celebrating our nation's independence and the freedoms we enjoy as a result. Over the years, many important events have occurred on this day. The following are some of the most historic.
1778 – From his headquarters in Brunswick, New Jersey, General George Washington directs his army to put "green boughs" in their hats, issues them a double allowance of rum and orders a Fourth of July artillery salute.
1781 – The first official state celebration occurs in Massachusetts.
1787 – John Quincy Adams celebrates the Fourth in Boston, where he hears an oration delivered at the Old Brick Meeting House.
1788 – Fourth celebrations first become political as factions fight over the adoption of the Federal Constitution.
1791 – The only Fourth of July address ever made by George Washington takes place at Lancaster, Pennsylvania.
1798 – George Washington attends the celebration in Alexandria, Virginia, and dines with a large group of citizens and military officers of Fairfax County. In Portsmouth, New Hampshire, the keel of the 20-gun sloop of the war vessel Portsmouth is laid.
1800 – In New York City, the first local advertisements for fireworks appear. At the Mount Vernon Garden there, a display of "a model of General Washington's Mount Vernon home, 20 feet long by 24 feet high, illuminated by several hundred lamps" is presented. In Hanover, New Hampshire, Dartmouth College student Daniel Webster gives his first Fourth of July oration in the town's meeting house.
1801 – The first public Fourth of July reception at the White House occurs.
1804 – The first Fourth of July celebration west of the Mississippi happens at Independence Creek, Idaho, and is celebrated by Meriwether Lewis and William Clark.
1805 – Boston has its first fireworks display.
1819 – An early and rare example of an Independence Day oration is presented (to a group of women) by a woman ("Mrs. Mead") on July 3 at Mossy Spring in Kentucky.
1821 – President James Monroe is ill, and the Executive Mansion is closed to the public. John Quincy Adams reads an original copy of the Declaration of Independence at a ceremony at the Capitol.
1825 – President John Q. Adams marches to the Capitol from the White House in a parade that includes a stage mounted on wheels, representing 24 states.
1826 – The 50th anniversary of the signing of the Declaration of Independence is celebrated (referred to as the "Jubilee of Freedom" event). Two signers of the document, Presidents John Adams and Thomas Jefferson, both die on this July 4.
1827 – The State of New York emancipates its slaves.
1828 – Charles Carroll, the last surviving signer of the Declaration of Independence, participates in a Baltimore, Maryland celebration and assists in the laying of the "first stone" of the Baltimore and Ohio Railroad.
1831 – Former President James Monroe dies on July 4.
1832 – New York has a subdued Fourth of July celebration due to a cholera epidemic.
1835 – In Boston, George Robert Twelves Hewes, a shoemaker, is honored at a celebration as the last survivor of the Boston Tea Party. The National Intelligencer prints the text of "Washington's Farewell Address."
1848 – In Washington, D.C., the laying of the cornerstone of the Washington Monument takes place with the President James Madison, First Lady Dolly Madison and other VIPs in attendance.
1851 – In Washington, D.C., President Millard Fillmore assists in the laying of the "cornerstone of the new Capitol edifice," while Senator Daniel Webster gives his last Fourth of July oration there.
1852 – In Rochester, New York, on July 5, abolitionist Frederick Douglass presents his famous speech, "What to the Slave is the Fourth of July?"
1861 – President Abraham Lincoln sends an address to both houses of Congress regarding the suspension of Federal government functions by secessionists in the South.
1866 – General George G. Meade watches 10,000 war veterans parade in Philadelphia. General William T. Sherman gives an address in Salem, Illinois.
1868 – President Andrew Johnson issues his Third Amnesty Proclamation in Washington, D.C. directed to those who participated in the Civil War.
1873 – Mark Twain gives a Fourth of July address in London.
1876 – Centennial celebrations are held throughout the United States and abroad.
1879 – Frederick Douglass addresses the citizens of Frederick, Maryland.
1880 – General James A. Garfield is guest speaker at the dedication of the Soldiers' Monument in Painesville, Ohio. In Boston, a statue of Revolutionary War patriot Samuel Adams is unveiled. In San Francisco, the first daytime fireworks ever exhibited in the country takes place at Woodward's Gardens.
1881 – In Washington, D.C., the Chief of Police issues an order banning all fireworks due to the shooting of President Garfield; at the same time, prayer meetings for the President's recovery are held in lieu of Fourth celebrations throughout the country.
1884 – The formal presentation of the Statue of Liberty takes place in the Gauthier workshop in Paris.
1889 – President William Henry Harrison gives a speech in Woodstock, Connecticut; he is the third President to be in Woodstock on July 4.
1899 – Governor Theodore Roosevelt gives a speech at his home town, Oyster Bay, New York, as other speakers predict he will be the next President. In Plymouth, England, all British warships are decorated with flags and a 21-gun salute is fired. Mark Twain addresses the American Society at a dinner in London.
1902 – Two hundred thousand people hear President Theodore Roosevelt give a speech in Schenley Park in Pittsburgh.
1910 – A bronze statue of George Washington is unveiled at Independence Hall in Philadelphia.
1912 – The new national flag with 48 stars is "formally and officially endowed."
1915 – Orator and former Secretary of State William Jennings Bryan gives a speech on "Universal Peace" in Philadelphia.
1916 – In Washington, D.C., President Woodrow Wilson gives a speech at the dedication of the new American Federation of Labor building.
1919 – One of the peaks in the Black Hills near Deadwood, South Dakota is renamed Mt. Theodore Roosevelt in honor of the former President. Panama celebrates its first official Fourth of July.
1921 – A large anti-prohibition parade takes place in New York, and British music and jazz are forbidden as 50 bands march in an American Association for the Recognition of the Irish Republic parade.
1923 – President Warren G. Harding addresses citizens of Portland, Oregon, and is initiated into the Cayuse Tribe at the Oregon Trail Celebration.
1926 – The 150th Anniversary of the signing of the Declaration of Independence takes place throughout the nation.
1930 – Gutzon Borgium's 60-foot face of George Washington is carved on Mount Rushmore in Keystone, South Dakota.
1940 – President Franklin D. Roosevelt officially turns over to the federal government the library bearing his name.
1942 – Fireworks in most cities are canceled due to war blackouts.
1946 – Americans observe the first peacetime Fourth of July in five years, as occupation troops celebrate with parades and artillery salutes in Germany and Japan.
1947 – In Washington, D.C., the Fourth ceremony at the Monument Grounds is televised for the first time.
1959 – President Dwight D. Eisenhower gives a speech and lays the third cornerstone in the 166-year history of the U.S. Capitol. The 49-star American flag waves for the first time as Alaska achieves statehood.
1960 – The 50-star American flag waves for the first time as Hawaii is granted statehood.
1961 – In Philadelphia, the flag that flies continuously over the grave of Betsy Ross (this country's first American flag-maker) is stolen.
1964 – A recorded reading of the Declaration of Independence by slain President John F. Kennedy is broadcast over radio airwaves. In Prescott, Arizona, Senator Barry Goldwater rides a horse in the annual Frontier Days Rodeo parade.
1966 – The Freedom of Information Act is signed into law by President Lyndon Johnson.
1968 – Anti-war demonstrations mar speeches given by Vice President Hubert Humphrey in Philadelphia and Governor George Wallace in Minneapolis.
1974 – A reenactment of the Frederick Douglass speech "What to the Slave is the Fourth of July?" takes place at the Kennedy Center in Washington, D.C.
1976 –The nation's Bicentennial is celebrated across America. At 2:00 pm Eastern time, the time the Declaration of Independence was originally approved, churches and citizens throughout the nation ring bells to mark the occasion. "Operation Sail" takes place in New York City harbor, where millions watch hundreds of ships, representing 22 nations, parade. In Boston, the USS Constitution fires her cannons for the first time in 95 years. Over the course of the day, the largest number of American flags (10,471) ever flown at one time, fly over the U.S. Capitol. President Gerald Ford gives a speech at Valley Forge, Pennsylvania.
1980 – Throughout the country, the Fourth is observed amid somber recognition of the 53 American citizens held hostage in Iran; residents in Cleveland plant 53 trees in the hostages' memory.
1981 – President Reagan, recovering from an assassin's bullet, leaves George Washington Hospital in Washington, D.C. for the first time to view the fireworks at the Mall.
1982 – President Reagan gives a welcome speech for astronauts Thomas K. Mattingly and Henry W. Hartsfield as they land the space shuttle Columbia at Edwards Air Force Base in California.
1992 – The seven astronauts on the shuttle Columbia unfurl the Stars and Stripes and chant "Happy Birthday, America" from space. The Navy unveils a new aircraft carrier, the USS George Washington, with Secretary of Defense Dick Cheney giving a speech.
1993 – Johnny Cash recites his patriotic poem "Rugged Old Flag" in Washington, D.C. while citizens there hold flags in honor of prisoners of war and servicemen missing in action from the Vietnam War.
1996 – Fourth of July greetings are sent by astronauts on the shuttle Columbia in space.
1999 – In Philadelphia, 112 people, all born on the Fourth of July since 1900, gather in front of Independence Hall for a "Photo of the Century."
2000 – "Operation Sail 2000," the largest assemblage of ships ever at one event, takes place in New York City. It includes some 150 tall sailing ships from more than 20 nations and an 11-mile line of more than two dozen naval ships from around the world.
2001 – Public readings of the Declaration of Independence take place throughout the country, including the National Archives in Washington, D.C., the Art Museum in Philadelphia and the Old State House in Boston. From the International Space Station, astronauts proclaim "We give thanks to our ancestors ... to all Americans, Happy Independence Day."
2002 – The most intense security precautions in the history of the Fourth of July take place across the country in light of the terrorist attacks on the World Trade Center Towers in September 11, 2001; Americans celebrate anyway, voicing their jubilation about freedoms enjoyed in this country.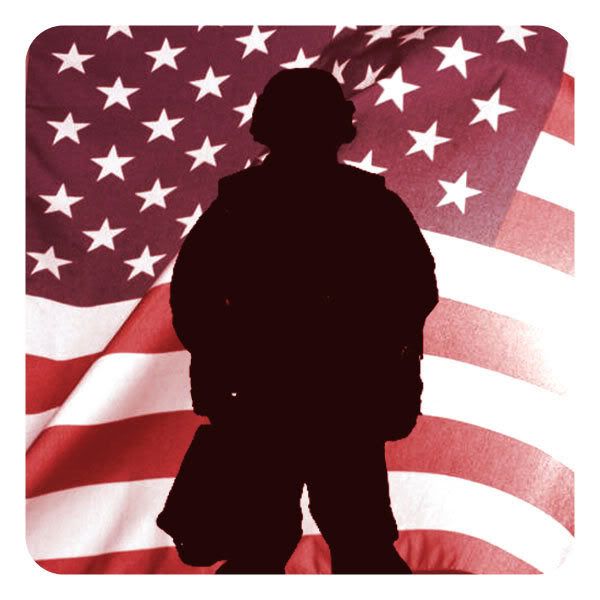 In Celebration of the Fourth of July
A test of our American values
A reminder to live up to the lofty ideals of our rhetoric
http://www.sfgate.com/cgi-bin/article.cgi?file=/c/a/2007/07/04/EDGNNQ4TPR1.DTL
There is a cause and effect correlation between anti-Muslim and anti-American sentiments. As Islamophobia increases, anti-Americanism is strengthened and as hostility to America grows, so does bitterness toward followers of Islam.
It is pointless to ask which came first. Instead, we must end the downward spiral of mutual mistrust and begin the process of building bridges of understanding and respect for differences.
Critical study of and comment on Islam or Muslims is not necessarily Islamophobic, just as criticism of American foreign and domestic policies is not always anti-American. It is when these mutual critiques descend to hatred and bigotry that the problem occurs.
Unfortunately, both Islamophobic and anti-American trends are growing. In the United States, the number of groups and commentators who spew hate against the Islamic faith is multiplying. One group is even calling for prison sentences for "adherence to Islam" in America.
Similarly, Muslim extremists blame America for all of the Islamic world's problems, even in areas in which America is not a key player.
But there is no link between the rise of American power and the sad state of Muslims in many parts of the world. In fact, the general weakness of Muslim-majority countries predated the rise of U.S. influence in global affairs.
Some of the mutual antagonism results from misconceptions on both sides. American media stereotypes of Muslims as billionaires, bombers and belly dancers are matched by popular Muslim stereotypes of Americans as rich, ruthless and raunchy.
Clearly such broad-brush generalizations reinforce misunderstanding and facilitate intolerance. Dialogue between civil society groups in America and Muslim majority states is one way to avoid these misconceptions and improve relations.
Islamophobia and anti-Americanism have often been fueled by real grievances. Every act of terrorism pushes Islamophobes to new extremes, just as American policies that devalue the lives and rights of Muslims leads to more anti-American feelings.
We must somehow communicate to the Muslim world that the Abu Ghraib prison abuse scandal, the treatment of detainees in Guantanamo Bay and support for authoritarian rulers contradict the American democratic tradition and our nation's cherished value of self-determination. After all, Americans who believe in life, liberty and the pursuit of happiness should not support denying those goals to others.
On this Fourth of July, Muslims should remind their fellow Americans that Islamic activists in America and across the globe have consistently condemned attacks on civilians -- most notably the terrorist attacks of 9/11.
To help reverse the growing trend toward Islamophobia and anti-Americanism, we must address legitimate grievances, whether by calling for stepped up condemnation of terrorism on the part of Muslims, or for justice-based solutions to international conflicts.
Equally important, our government should live up to American ideals in practice. Lofty Fourth of July rhetoric must be translated into actions worldwide that show people of all faiths that America is on their side, not against them.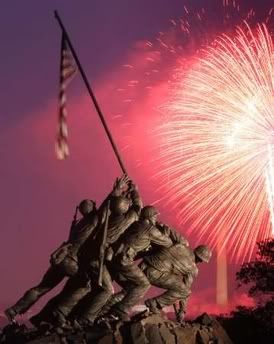 Remember our troops on Independence Day
http://www.delmarvanow.com/apps/pbcs.dll/article?AID=/20070704/DW02/707040330/-1/DW
Although not as famous as the address he would deliver at Gettysburg months later, President Abraham Lincoln, in the midst of the Civil War, used the opportunity of our nation's 87th Independence Day in 1863 to pay tribute to American soldiers. Today, the Fourth of July symbolizes everything that we as Americans cherish and it is vital that we continue to remember our veterans and current soldiers as we tackle the important issues of the 21st century.
And not unlike President Lincoln 144 years ago, our government is facing many crucial challenges that demand effective leadership. Since 2003, thousands of American soldiers have been killed and injured in Operation Iraqi Freedom. While honest minds will disagree over the direction of our strategy in Iraq, it is clear that the American people want a straightforward plan regarding our involvement and long-term interests in the Middle East. For this reason, I recently joined 44 other Members of Congress -- Republicans and Democrats -- in introducing legislation that crafts a clear-cut path forward in Iraq. By relying on key recommendations of the Iraq Study Group, this legislation represents the first truly bipartisan proposal for ending this conflict and bringing our troops home.
I believe that it is critical for the U.S. to undertake an intense diplomatic initiative to engage all nations in a collective effort to solve the hardest problems we are facing in the Middle East. This includes working with moderate Muslim countries in the region, to find a fair resolution to the Israeli-Palestinian conflict. It also means talking to nations who have been agitators in the Middle East, like Syria and Iran, so that we may ease tensions and force these countries to become part of the solution.
Making progress in the Middle East will continue to be difficult, and we owe much to the men and women who have risked their lives to serve in the military. Part of our own history includes overcoming a civil war, a conflict that weighed heavily on President Lincoln's mind when he paid tribute to American independence over a century ago. As reported by the Washington Evening Star, in his 1863 Independence Day address Lincoln remarked, "I say I would like to speak in praise of each of these men, particularizing their deeds, but I am unprepared. I should dislike to mention the name of a single officer, lest in doing so I wrong some other one whose name may not occur to me." As we celebrate Independence Day, there is no better way to describe how difficult it is to express the amount of gratitude we owe to each and every American soldier who has fought for our nation. Independence Day represents a moment when we reflect on our history, but it should also be a time when we look to the future. As we gather together to watch the fireworks this Fourth of July, let us not forget the challenges we face in the Middle East and those brave soldiers who have served our nation.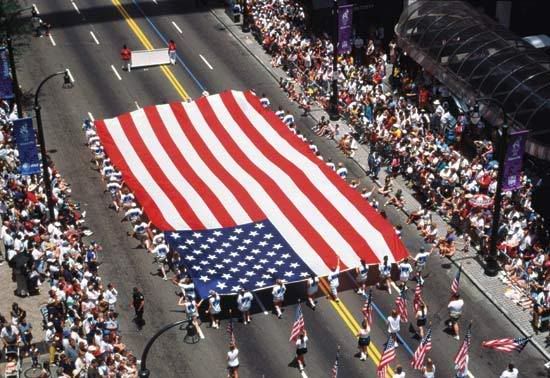 The Meaning of the Fourth of July
http://www.suite101.com/article.cfm/us_founding_era/43067
Like every July 4th, today is a day of fireworks and festivities across the United States. In the midst of all the food and fun, few will take the time to realize what it is that we Americans have to celebrate this Independence Day.
One person who understands the meaning of Independence Day all too well is a man who doesn't even live in the United States of America. In fact, he has only visited the U.S. on official business. This man lives in the hallowed halls of the Vatican. We know him as Pope John Paul II.
On December 16, 1997, Pope John Paul II gave a brief address, welcoming to the Vatican the Ambassador from the United States: The Honorable Lindy Boggs. After the ceremonial introduction and an expression of his appreciation for the role of the United States, the Pope treated the ambassador to a lesson in American history that more than a few of our citizens need to hear.
"The Founding Fathers of the United States asserted their claim to freedom and independence on the basis of certain 'self-evident' truths about the human person: truths which could be discerned in human nature, built into it by 'nature's God.' Thus they meant to bring into being, not just an independent territory, but a great experiment in what George Washington called 'ordered liberty:' an experiment in which men and women would enjoy equality of rights and opportunities in the pursuit of happiness and in service to the common good."
How many Americans today feel this way about our nation's founding or would agree with the Pope's words? Yet these words are consistent with those enshrined in our nation's heritage. The Declaration of Independence, the document signed by John Hancock 224 years ago today, boldly proclaims: "We hold these truths to be self-evident, that all men are created equal, that they are endowed by their Creator with certain unalienable rights, that among these are life, liberty, and the pursuit of happiness." Were these merely words of propaganda? Or were they, as Pope John Paul II declared, the true foundation of our national experiment?
As if anticipating the cynicism, the Pope continues: "Reading the founding documents of the United States, one has to be impressed by the concept of freedom they enshrine: a freedom designed to enable people to fulfill their duties and responsibilities towards the family and towards the common good of the community. Their authors clearly understood that there could be no true freedom without moral responsibility and accountability, and no happiness without respect and support for the natural units or groupings through which people exist, develop and seek the higher purposes of life in concert with others."
In other words, moral responsibility is indispensable to the success of the Republic. Thus, cynicism as to the meaning of our origins is irrelevant to the fulfillment of our nation's promise. It will be the people, who by their conduct and values, will determine whether this nation lives up to its charter.
John Quincy Adams said as much when he said: "[T]he virtue which had been infused into the Constitution of the United States...was no other than the concretion of those abstract principles which had been first proclaimed in the Declaration of Independence...This was the platform upon which the Constitution of the United States had been erected. Its virtues, its republican character, consisted in its conformity to the principles proclaimed in the Declaration of Independence and its administration must necessarily...depend upon the stability and duration in the hearts and minds of the people of that virtue, or in other words, of those principles, proclaimed in the Declaration of Independence and embodied in the Constitution of the United States."
John Quincy Adams understood and Pope John Paul II understand what many Americans today, it would seem, do not. The responsibility for the success or failure of the United States of America lies squarely on the shoulders of the American people - and nowhere else. As a democratic society, we do not have the luxury of passing our obligations to society on to someone else. It is our duty. It is our responsibility.
Those who seek to criticize and denigrate America for the sins of its past fail to grasp the most central truth of its very existence. We are, in the words of Lincoln, a nation built on a system of government that is "of the people, by the people, and for the people." If our government becomes corrupt, it is because the people tolerate corruption. If it becomes distant and irrelevant, it is because the people have allowed it to become so. If it becomes tyrannical, trampling on those liberties we hold most dear, it is because we have failed in our capacity to properly restrain it. It is our government, and we must accept responsibility for it.
But there's more to the Pope's words than a recognition of our civic responsibility. In order to "establish justice" and "promote the general welfare," our government must respond to the needs of the people and the challenges within our society. Many of these challenges we bring upon ourselves. Many of the crises that our government is called upon to address are created and perpetuated from within.
Abraham Lincoln once predicted that no foreign invader would ever crush the American spirit or conquer this great land. Instead, the future President warned of a greater threat. "If [danger] ever reach us, it must spring up amongst us. It cannot come from abroad. If destruction be our lot, we ourselves will be its author and finisher."
Lincoln's prophetic warning proved ominous 23 years after he made the speech, when the nation broke apart in a bloody Civil War. But his words are no less pertinent today. Since 1960, the U.S. has endured a 461% increase in out-of-wedlock births, a doubling of the divorce rate, a 150% increase in the number of people receiving welfare payments, a 200% increase in teen suicide, and a 467% increase in violent crime. None of these statistics can be justified by the comparatively modest 50% increase in population over the same time period. Though the U.S. has enjoyed a great deal of success in science and technology as well as progress in civil rights, no one can argue that our country is beset by some very serious challenges. How do we address these crises, and ensure the continued success and prosperity of our Founders' grand experiment?
The Pope answers this question better than anyone. "[T]he continuing success of American democracy depends on the degree to which each new generation, native-born and immigrant, make its own the moral truths on which the Founding Fathers staked the future of your Republic. Their commitment to build a free society with liberty and justice for all must be constantly renewed if the United States is to fulfill the destiny to which the Founders pledged their 'lives...fortunes...and sacred honor.'"
Words of wisdom we can all take to heart this Independence Day.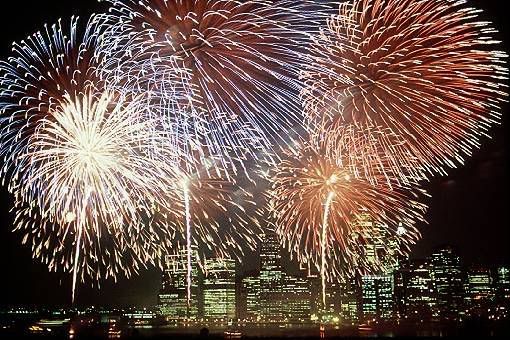 Independence Day Hypocrisy
http://www.afterdowningstreet.org/?q=node/24218
Along with Christmas, no federal holiday is more celebrated than the day a new nation declared its independence from the British Crown on July 4, 1776. Coming in the summer with good weather across the country, it's a day or long weekend of parades, outings, various other celebratory events, and baseball at all levels that many years ago often meant major league "double-headers" that was a big occasion for young boys, like this writer, growing up in "big league" cities whose dads took them out for an endless day at the ballpark. It's also a day commemorating the nation's history, liberation and traditions most people don't know or forgot. That's just as well because they were never taught the truths about them, just the acceptable illusions learned in school to the highest levels. They're extolled by the dominant media, most in academia, and by the clergy and others in high places as well who are willing to spread acceptable myths for the status and benefits doing it affords them.
Young people are never taught our real history, only what's falsely portrayed about it with all ugly parts suppressed. It's to program their minds and train a new generation of "good citizens" to believe what serves the privileged best benefits everyone and assure they won't resist to keep it that way. So we're taught to accept the myth of America's exceptionalism, our special nature, goodness, and democratic way of life, in the best of all possible countries with the best of all possible leaders running a government of, for and by the people serving everyone. If only it were true.
We're also taught to commemorate our Founders' glorious achievements and their liberating Revolution from the repressive British Crown and aristocracy. They replaced it with an experimental system of government never tried before in the West outside its imperfect earlier form in ancient Athens for a few decades only. After the war of independence, the Founders met in 1787, in the same Philadelphia State House where the Declaration of Independence was signed 11 years earlier. They came to frame a Constitution they hoped would last into "remote futurity" - for their interests alone.
Yet, they managed to include unimaginable freedoms in it as well, including real democratic ones in the Bill of Rights, ratified in 1791. It gave people the rights of free expression, religion, peaceable assembly, protection from illegal searches and seizures, due process and more. We still have them, but, in the age of George Bush, they hang by a thread and can be revoked by a "unitary" executive authority in the name of national security if he says so.
Noted political scientist and social critic Michael Parenti wrote of our Founder's achievement in the 8th and earlier editions of his important book, "Democracy for the Few." In it, he states "the Constitution was consciously designed as a conservative document" with provisions in it, or omitted by intent, to "resist the pressure of popular tides" and protect "a rising bourgeoisie('s)" freedom to "invest, speculate, trade, and accumulate wealth" the way things work for capital interests today. It was to codify in law what politician, founding father, jurist and nation's first Chief Supreme Court justice, John Jay, said the way things should be - that "The people who own the country ought to run it (for their benefit alone)."
Benjamin Franklin was reportedly asked at the end of the Constitutional Convention whether the 55 attending delegates created a monarchy or republic. He responded "A republic, if you can keep it" without acknowledging notions of an egalitarian nation were stillborn at its birth. It was true then and now in spite of all the pretense contrived to portray an idealized society, in fact, always out of reach for most in it. Republican America was created as a nominal democracy Adam Smith said should be "instituted for the defense of the rich against the poor."
The nation's founders achieved mightily handing down their legacy to succeeding generations of leaders always mindful of who gave them power and who they were there to serve. At the nation's birth, only adult white male property owners could vote; blacks were commodities, not people; and women were childbearing and homemaking appendages of their husbands.
Religious prerequisites existed until 1810, and all adult white males couldn't vote until property and tax requirements were dropped in 1850. States elected senators until the 17th amendment in 1913 gave citizen voters that right, and Native Americans had no franchise in their own land until the 1924 Indian Citizenship Act gave them back what no one had the right to take away in the first place. Women's suffrage wasn't achieved until the 19th Amendment passed in 1920 after nearly 100 years of struggling for it.
The 1865 13th Amendment freed black slaves, the 1870 15th Amendment gave them the right to vote, but it wasn't until passage of the landmark Civil and Voting Rights Acts in the mid-1960s, abolishing Southern Jim Crow laws, that blacks could vote, in fact, like the Constitution said they could decades earlier. Today those rights are gravely weakened for all through unfair laws still in force and a nation growing more repressive and less responsive to the needs of ordinary working people and the nation's least advantaged. The limited high-water mark of Lyndon Johnson's Great Society has steadily eroded since in loss of civil liberties and essential social benefits. It's hardly a reason for those harmed and people of conscience to celebrate July 4 or any other day commemorating a nation unresponsive to them and most others.
The nation's Native Indians have the least to celebrate. Few once remained of the 100 million or so throughout the Americas and around 18 million in our America. Long before the nation was liberated from the British Crown, white settlers began slaughtering them mercilessly. Our Native peoples lived peacefully on these lands for thousands of years. They developed proud cultures "Western civilization" began eroding when it arrived.
When the first European settlers came in the late 15th century, Native peoples helped them adjust to a hostile unfamiliar new land. They weren't repaid kindly in our great push West and South that exterminated millions of them given no rights or quarter in our grand "democratic" experiment excluding them. Survivors today enjoy few freedoms only gotten grudgingly, and most suffer severe repression and deprivation in a land they once thrived on.
Today, our original inhabitants live in more desperate poverty and despair than any others in the nation. Their needs are shamelessly unaddressed and virtually ignored. No day honors them for what they sacrificed for the privileged few to enjoy alone. For them, justice long delayed is justice never gotten.
They have no reason to commemorate the nation's founding that cost them their rights and destroyed their proud heritage, culture and lives. Today, their traditions aren't taught in schools and are unknown by the public. They're ignored by the dominant media that mocks and demonizes them in films and society as drunks, beasts, primitives and savages, noble or otherwise. Their legacy is one of made and broken treaties, stolen lands, rights denied, welfare ignored and lives taken for 500 years. They're still repressed and denied in a shameful attempt to "Americanize" them against their will and destroy their proud cultures doing it.
Many others in the nation have no reason to celebrate either on this or any other day. It's truer than ever in an age of extreme greed, unprecedented wealth disparity, loss of civil liberties and essential social services, a state of permanent imperial wars of aggression, galling corruption, and virtual abandonment of the rule of law by a government complicit in all its branches serving the privileged alone. Through lies, deceit and imperial arrogance, they created conditions hostile to the rights of ordinary people everywhere.
They ignore the needs of millions in the country enjoying few of the fruits available to a shrinking number of people in the "land of opportunity" offering less of it to growing numbers in it. Today tens of millions of poor and deprived, especially those of color, are practically condemned as criminals for their disadvantaged state. Through no fault of their own, they're ignored by a heartless state worshiping wealth and privilege at the expense of those having little or none.
Newly arrived immigrants have little to celebrate either, especially the undocumented and exploited forced here by repressive trade agreements like NAFTA and DR-CAFTA. They destroyed their livelihoods at home enriching corporate giants at the expense of working people where they're in force. Their choice was stay at home and perish or risk coming north to survive in a hostile unwelcoming climate uncaring of their plight and exploiting and persecuting the ones getting here and able to stay.
Muslims as well have little to celebrate, including citizens whose rights are nominally protected by the laws of the land. Instead, their government defiles Islam in the age of George Bush calling its believers "militants," "terrorists" and "Islamofascists" threatening the nation's security because the president says so. Thousands have been illegally hounded in witch-hunt roundups since 9/11, held in secret detention, unjustly deported, and given no rights including due process to clear their names. Their "crime" is their faith and color in a nation nominally guaranteeing all its people can worship freely. That right's now voided for those of the wrong faith. They're demonized, unwanted, condemned and persecuted in "the land of the free" but not for them. Shame on the nation that strayed from its founding principles, never granted to all, still only afforded a chosen few, and now denied anyone designated an enemy of the state even if they aren't one.
Finally, African Americans have little to celebrate this independence day that gave them none at all at first, precious little thereafter, and still treats them as second class citizens at best. They were first commodified and sold into bondage as human property. Their worth and status were then degraded in Article 1, Section 2, Clause 3 of the Constitution. That was the infamous "three-fifths clause" euphemistically referring to slaves as less than people (and Indians as non-people) that remained the law of the land until voided by the 13th Amendment in 1865.
Black Americans are now nominally free, but along with Native Americans suffer the highest rates of poverty, deprivation, and incarceration and get the least amount of government aid for essential social services. That includes decent affordable health care, education and housing and enough food to eat for the poorest and most deprived with single mothers with children most harmed.
This July 4, at holiday outings, picnics, barbecues, ballgames, outdoor concerts, parades, fireworks displays, visits to the shore on vacation, and other celebratory events, remember the growing millions of victimized and deprived Americans in need. The state ignores them, denies them, even condemns them for their plight. Those most desperate are helped the least so the most privileged and well-off can be advantaged the most. As we give thanks and count our blessings this and every day, think of the poor and desperate who have few or none of what we take for granted. Remember, but for the grace of the Almighty, their plight could be ours.
Finally, remember as well on our "day of independence" the many tens of millions worldwide we deprived of theirs. Included are the people of Iraq, Afghanistan, Palestine and every nation living under US-imposed neoliberal unfair free-market rules exploiting the many for the interests of a privileged few. Those harmed range from the southern tip of Chile to the vastness of Africa to the Asian continent and throughout Europe, most notably in the East once under Soviet control. People everywhere pay for our nation putting wealth and power interests above basic humanity.
On this "independence day" and all others, think of them and our own deprived millions at home. Then imagine a future time free of that condition because enough people mobilized to change things bettering everyone. That would be something worth giving thanks for and celebrating.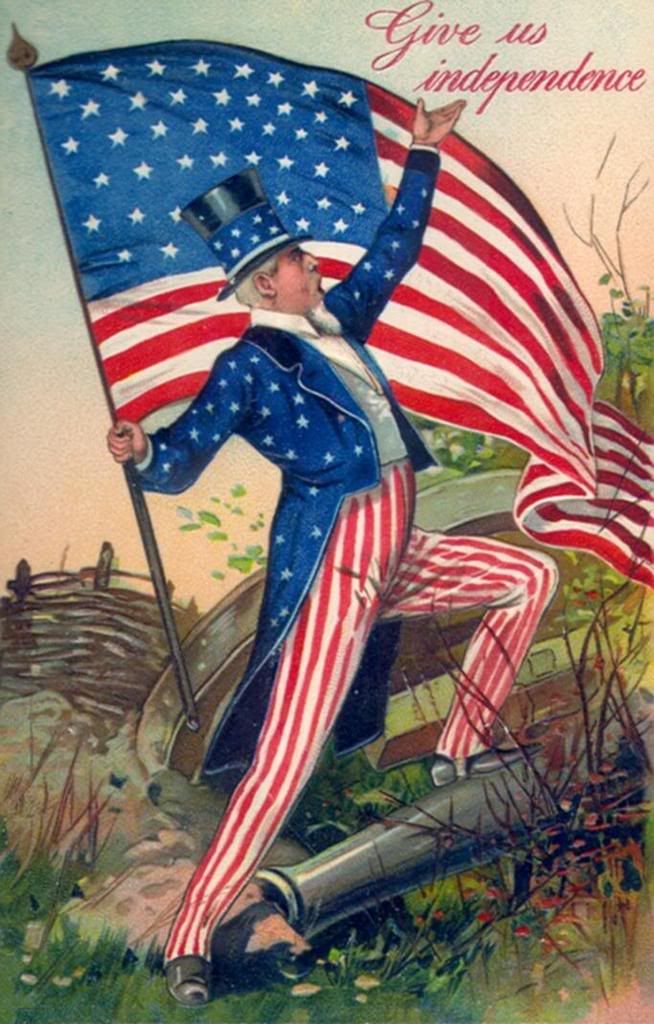 US celebrates Independence Day amid heightened security
http://www.eveningecho.ie/news/bstory.asp?j=224253840&p=zz4z54546&n=224254600
Independence Day celebrations were planned today across the United States on a day that will include thousands of immigrants becoming citizens and heightened security following attempted car bombings in Britain.
In Washington, DC, security will be increased on the National Mall as organisers seek to reassure visitors.
Law enforcement agencies will flood the area with officers and high-tech security devices, US Park Police Chief Dwight Pettiford said. A police helicopter will monitor crowds from above.
As with past July 4 festivities since the Sept. 11 terrorist attacks, the mall will be fenced off and visitors will be required to pass through security checkpoints.
Independence Day festivities in Washington include a parade on Constitution Avenue, a concert by the National Symphony Orchestra on the West Lawn of the Capitol and a 20-minute fireworks show.
In New York, the Fourth of July fireworks display billed as the country's biggest introduces a pyrotechnic novelty: exploding shells aimed at the water, not the sky.
Dry weather conditions have curtailed the use of fireworks in several areas around the country, including parts of Colorado and Washington state.
Before the fireworks begin, thousands of immigrants are expected to be sworn in as new American citizens during special ceremonies across the country.
At Walt Disney World in Orlando, Florida, officials plan to pronounce citizenship on 1,000 people at a "Dreams Come True" ceremony near Cinderella's castle. Singers Gloria Estefan and Lee Greenwood are expected to make appearances.
Although July 4th citizenship ceremonies are an annual event, officials have seen a surge in applications this year as the naturalisation process has been streamlined and applicants race to beat fee increases, said Marie Sebrechts, a US Citizenship and Immigration Services spokeswoman.
There were more than 110,000 naturalisation applications filed in April, nearly double the 66,039 applications filed in April 2006, according to federal statistics.
More than 4,000 people in all are expected to take their citizenship oaths this week, the government said.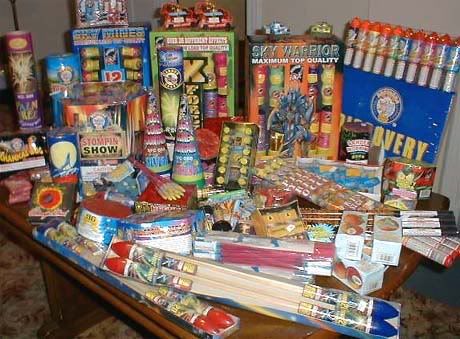 Safety Is Key When Lighting Off Fireworks
Have a safe Fourth of July
http://www.orangeleader.com/news/local_story_185052538.html?keyword=topstory
Food, fun and fireworks are part of Independence Day. Here are some tips on keeping the fun flowing for children and pets at home or on the road.
Fireworks tips
According to the U.S. Consumer Product Safety Commission, more than 23,000 fireworks-related injuries were treated in hospitals, doctor's offices, clinics, ambulatory surgery centers and emergency rooms in 2005. Children younger than 20 accounted for about 13,000 of those injuries. Here are some tips to prevent getting burned:
• Never buy illegal fireworks. Their quality cannot be assured.
• Only adults should light fireworks.
• Never hold lighted fireworks.
• Never allow young children to play with or go near fireworks, including sparklers. They seem harmless but sparklers can reach temperatures of more than 1,000 degrees.
• Never play with fireworks if you are under the influence of drugs or alcohol.
Pet safety
Fireworks can be dangerous enough for people … imagine how they can frighten pets. People for the Ethical Treatment of Animals offers these precautions:
• Keep cats and dogs inside during fireworks displays, and if possible, stay with them.
• Never leave animals tethered or chained outside — they can hang themselves if they leap over a fence while trying to run from the noise.
• Close your windows and curtains. Turn on a radio that's tuned to a classical music station, or turn on the TV to help drown out the sound of the fireworks.
• Make sure that your animal companion is wearing a collar or harness with an up-to-date identification tag — just in case.
On the road with children
Taking a road trip on the Fourth? Travel expert Suzanne Rowan Kelleher, co-founder of WeJustGotBack.com, provides this travel advice for trips with children:
• Let Kids Get Involved: Kids get more excited about the trip when you plan together. Read books or rent movies together, which are set in your destination. Let everyone create a wish list of places to see and things to do, and try to incorporate at least a few of each child's picks into your daily itineraries.
• Pack Wholesome Snacks: Pack a mom or dad on-the-go tote bag and fill it with the kid's favorite foods and beverages to eliminate trips to fast food restaurants.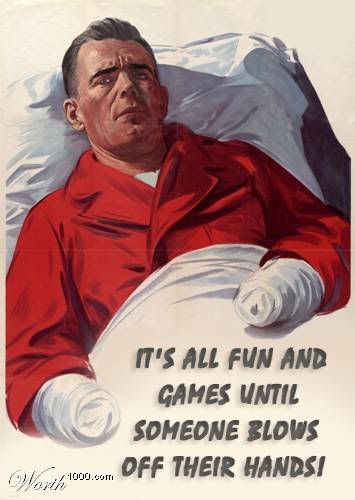 Fireworks are great fun. Here is information to help your celebration be a safe one.
http://www.wf.net/~lcrump1/safety.htm
Always read and FOLLOW directions on the label.
Always have an adult present to supervise your fireworks fun.
Always buy from a reliable fireworks dealer.
Alcohol and fireworks do not mix.
Always use fireworks outdoors, away from homes, dry grass and trees.
Always have water handy. A water hose close by is excellent.
Always store your fireworks safely, preferably in a closed box, away from any source of accidental ignition.
Always store your fireworks in a cool, dry place.
Always only light one item at a time.
Never try to re-light malfunctioning fireworks.
Never give ANY firework item to small children.
Never throw or point fireworks at another person.
Never carry fireworks in your pocket.
Never shoot (fire) fireworks from metal or glass containers.
Never experiment with, modify or attempt to make your own fireworks.
One more thing to remember:
PETS can be frightened by loud noises and bright flashes. Keep your pets indoors while enjoying your fireworks.
Tips For Keeping Pets Safe During Fireworks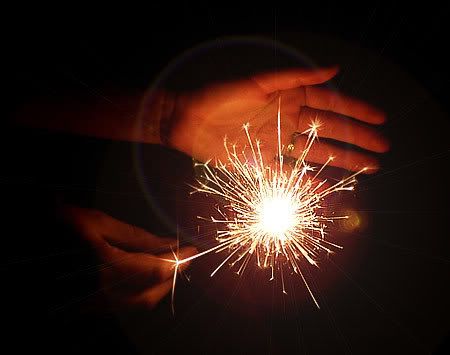 Fireworks safety tips and information to help ensure the safe use of fireworks in the United States.
http://www.fireworksafety.com/
The story of Michael Shannon, a three-year-old boy who was killed when a legal consumer firework struck him in the head during a July Fourth family celebration. Michael's parents and sister talk about their memories of Michael, the pain they've endured in the years since his death, and their hope that parents will understand the danger of consumer fireworks.
Fireworks Blast Kills Young Mother Of Three, Firework Experts Stress Safety This July 4th
http://www.allheadlinenews.com/articles/7007824214
A young mother of three was killed late Monday as she was attempting to set off a firework in front of her fiance and 8-year-old son.
The Fourth of July is here and for many that means bbq's, beach, picnics, and fireworks. However with all the fun and celebrations surrounding the nation's independence its important to remember safety. According to police investigating the case Danialle Barse, 27, was unfamiliar with the commercial-grade aerial firework she was using.
Mike Welch, a police detective in an AP report said, "She basically killed herself in front her children and her fiance."
Reports surrounding the grisly death allege Barse and another woman were in the parking lot of car wash where Barse was employed. The two women were attempting to set off a 3-inch mortar bomb in when it exploded as she had it over her head.
Welch goes on to say that one round hit the Lincoln Park woman, while the other 25 mortars continued to explode in sequence, keeping rescuers at bay. Witnesses at the scene say that the bombs were still going off and flaming around the woman as she was being dragged away.
No one at the car wash had permission for a fireworks display, Welch said. The Bureau of Alcohol, Tobacco, Firearms and Explosives is currently investigation where the commercial grade fireworks came from.
On this Fourth of July the U.S. Consumer Products Safety Commission and the National Council on Fireworks Safety have issued these tips to keep people safe :
Do not let children under 14 use fireworks.
Supervise individuals 18 and under when they use fireworks.
Buy only from reliable fireworks sellers.
Read and follow all warnings and instructions.
Use fireworks outdoors only and keep away from houses and flammable materials.
Have a bucket of water nearby.
Do not try to relight or handle malfunctioning fireworks. Soak them in water and throw them away.
Be sure other people stand a safe distance away before lighting fireworks.
Never ignite fireworks in a container, especially one made of glass or metal.
Store fireworks in a cool, dry place according to their specific storage instructions.
Never experiment or attempt to make your own fireworks.
Do not wear loose clothing near a fire or while using fireworks.
Launch fireworks rockets from a rocket launcher, not a bottle.
Handle sparklers carefully. With a temperature of more than 1,000, they easily burn the skin. Light them one at a time at arm's length and wear gloves while holding sparklers. Never give sparklers to a child under 5.
Educate children about the dangers of fireworks and teach them to practice safety at all times.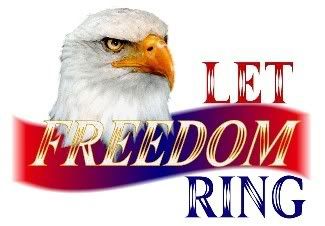 Celebrate freedoms on this day
http://www.theleafchronicle.com/apps/pbcs.dll/article?AID=/20070704/OPINION01/707040302
Once again, all across the nation, Americans are taking a break in their workweek to observe Independence Day.
Many citizens cannot trace their heritage back to the American Revolution. Their ancestors arrived as immigrants many decades later. For those of African or American Indian heritage, of course, there was nothing liberating about 1776.
But regardless of one's personal family history, Independence Day has a way of drawing us all together as a country.
It challenges us to remember what it means to be an American.
It speaks to us about freedom and the sacrifices that have been made through the years so that we could live in the greatest republic the world ever has seen.
It also means we are free to pursue happiness — although it should be noted that happiness is not guaranteed. This is not a socialist utopia where ordinary people get things handed to them in equal parts.
We're expected to work for our earnings and, yes, to pay some of it in taxes for the common good, such as the public schools, roadways, law enforcement and fire protection.
If some Americans believe their tax dollars are being squandered, there are safeguards built into the system to express their displeasure to their elected representatives.
For instance, outspoken Tennesseans sent a message to Capitol Hill a few years ago that they didn't want an income tax.
Our system of government isn't perfect. Our country as a whole isn't perfect. But the beauty of the United States of America is that we can — and will — keep trying to make this an even more perfect union.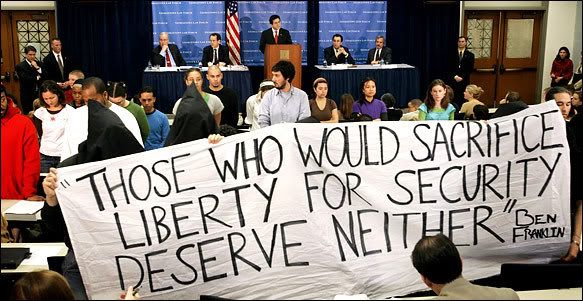 A celebration of our freedom
http://www.sptimes.com/2007/07/04/Opinion/A_celebration_of_our_.shtml
July Fourth is the most historically significant day of the year for America. On this date in 1776, our nation was born with the adoption of the Declaration of Independence, when the founders outlined their grievances against England's King George III, who, in the words of the founders, had a "history of repeated injuries and usurpations" and who had established "an absolute tyranny over these states." This was not a benign event. It brought freedom to a colonized people.
The 56 signers of the declaration, which included John Adams, Samuel Adams, Benjamin Franklin, John Hancock, Thomas Jefferson and John Penn, risked their lives by so publicly and so boldly confronting the king. In fact, the British government deemed the signers to be dangerous radicals, idealists, revolutionaries and traitors for daring to demand "life, liberty and the pursuit of happiness" for themselves and their fellow countrymen.
Although several states, including Massachusetts, celebrated July Fourth as a holiday in the years after 1776, Congress did not proclaim Independence Day an official holiday until 1941. Even from the beginning, Independence Day, a solemn occasion, was celebrated with fireworks, picnics, speeches, parades and, of course, lavish displays of the flag.
Over time, as today's festivities show, the essence of Independence Day has lost much of its historical relevance. Many of us, especially the young, take the holiday for granted and have only vague notions of its original meaning.
For most contemporary Americans, the Fourth of July simply signals the beginning of summer: splashing in the pool, wading in the ocean, watermelon-eating competitions, funnel cakes, barbecues and hot dog eating contests, including the granddaddy of them all, the Nathan's Famous July Fourth International Hot Dog Eating Contest in Coney Island, N.Y.
No one should want to take the fun out of the celebration of this day. But given the seriousness of the current external and internal threats to our nation's freedoms, this holiday - unlike other Fourths of July in recent memory - represents a time when powerful voices, similar to those of the Founding Fathers, are desperately needed.
Indeed, many of the core principles that make the nation powerful and unique in the eyes of the world have been challenged from abroad and from within. Today's festivities should not let us forget the genesis of our freedom as a nation. This is a day to consciously celebrate our freedom and a day to vow that we will do all we can to preserve it.
Don't forget true meaning of Fourth of July
http://www.forestlaketimes.com/2004/July/7drennan.html
The Fourth of July is a great time of year. There are fireworks that light up the night sky, barbeques with tasty food, and most importantly itís the celebration of our nationís independence.
I do not doubt the fact that we as Americans value freedom. With the recent Memorial Day celebrations that remembered war heroes of the past and present I know we appreciate what those brave men and women did or are doing for us. I know I do. I just wonder how many people truly appreciate the Fourth of July for what it truly means.
America has grown into the most powerful country in the world and the best country in the world. I think most of us forget about the beginnings though.
Before we were a free country, we were part of the British Empire, occupied by British troops in their bright red. The American colonies were really only good to the British Empire for the tax money they generated. That is until the colonists got tired of paying too much in taxes and decided to do something about it.
This idea to revolt against the Brits and start a war for independence was David versus Goliath. On one side there is a well trained and supplied army, on the other there was hunters, farmers and city folk. Anyone who had a gun basically.
If the Vegas odds makers were around back then they most likely wouldnít have given us Americans much of a chance, but we had something more than military might on our side. We had heart.
The American Colonies knew what they wanted and they werenít about to stop short of achieving their goal of freedom. The colonists were so determined they even got the French to fire a gun and help us defeat the British.
As more than 200 years have passed I think Americans have forgotten what the true meaning of the Fourth of July really is. I know for a fact that many Brits forgotten or chose to forget the Revolutionary War.
On a family trip to England in 1996 to visit family there, an uncle was boasting on how the English army has never lost a war. I was quick to point out to him that had the English army never lost a war I wouldnít be an American but rather English just like him.
He looked at me puzzled for a few moments then rephrased his comments to say they have never lost a war on the British Isles.
On our side of the pond, I have noticed the Fourth of July seems to have turned into a time to play with explosives, walk down the middle of the street while waving to our friends and eat funnel cake.
The intentions are good, but I think weíve strayed from the true meaning of the Fourth of July celebration. With family members, neighbors and friends off fighting for freedom, I am sure this yearís Fourth of July we all thought about our troops, but how many thought about our founding fathers?
Your Healthy 4th of July Survival Guide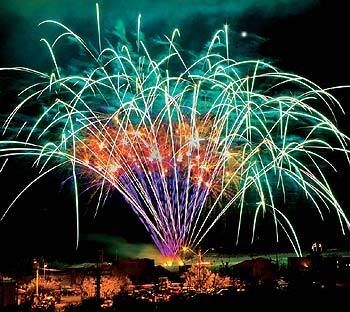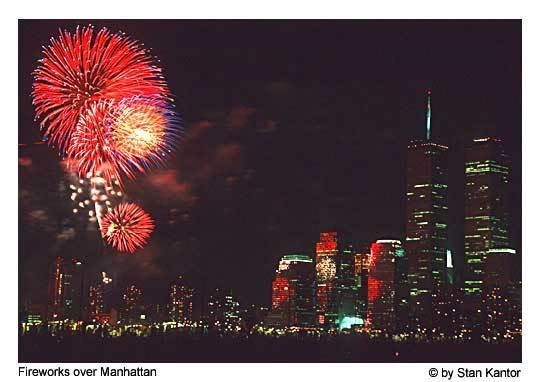 4th of July Fireworks