Murder is the leading cause of pregnancy-associate injury deaths in the United States and black women are especially at risk, three times more likely to be murdered than pregnant white women.
Researchers from the Centers for Disease Control and Prevention reported in the American Journal of Public Health between 1991 and 1999 that 617 injury-related deaths of pregnant women, or 31 percent, were the result of homicide.
Of the murdered pregnant women, 56 percent were shot to death while the rest were either stabbed or strangled. Of the 4,200 pregnancy-related deaths included in the study, 1,993 were caused by injury, rather than pregnancy complications.
http://crime.about.com/b/a/149237.htm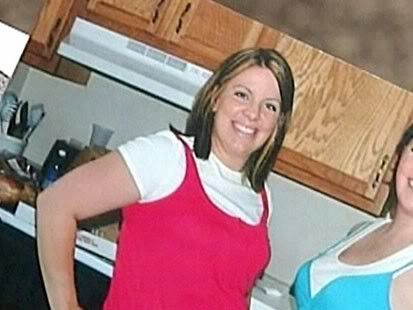 Jessie Marie Davis, a near-term-pregnant 26-year-old Ohio woman, was first reported missing from her North Canton home on June 13, 2007, in a case that attracted national attention from the media of the United States. Her body was discovered on June 23, near Cuyahoga Falls in Cuyahoga Valley National Park. Davis' boyfriend, Bobby Lee Cutts, Jr., was subsequently charged with two counts of murder for killing her and her unborn child, which was due July 3. Myisha Ferrell, a high school classmate of Cutts, was later arrested on the charge of
obstruction of justice in connection with the
investigation.
http://en.wikipedia.org/wiki/Jessie_Davis

Homicide: A Top Cause of Death Among Pregnant Women


Jessie Davis Is One Among Many as Homicide Numbers Increase


http://www.abcnews.go.com/WN/story?id=3311859
The hopes of thousands of volunteer searchers were dashed on Saturday when the body of Jessie Davis, the missing pregnant woman from Canton, Ohio, was found.

Davis's boyfriend, Bobby Cutts Jr., will be arraigned Monday on two counts of murder — one for Davis and one for her unborn daughter, who had been due next month.


Cutts' former classmate, Myisha Ferrell, has also been arrested on obstruction of justice charges related to the murder.

The death of Jessie Davis is not unique. Homicide is a leading cause of death among pregnant women.

Jacqueline Campbell, a professor of nursing at the Johns Hopkins University, says it's a fact that health professionals are just coming to grips with.

"We used to be focused on other causes of maternal mortality, and now we realize that we have to pay attention to homicide, as it emerges as one of the biggest problems during pregnancy and immediately afterwards," she said.

A 2005 study by the American Journal of Public Health reported that 31 percent of all pregnancy deaths between 1991 and 1999 were the result of homicide. Only pregnancy-related complications ranked higher as a cause of death.

According to the study, the top cause of injury-related death among non-pregnant women, aged 15 to 44, was traffic accidents, followed by suicide, and then homicide.

"It is starting to look like it happens all too often," said Campbell, "perhaps because we are having more attention to it in the media. It is very difficult to count this, exactly."

In Canton, Ohio, neighbors have turned Davis's doorstep into a makeshift memorial, covered with flowers.


Audio of 911 call
Police: Ex-classmate of murder suspect in Ohio pregnant-woman case arrested on justice charge
http://www.nwfdailynews.com/article/6819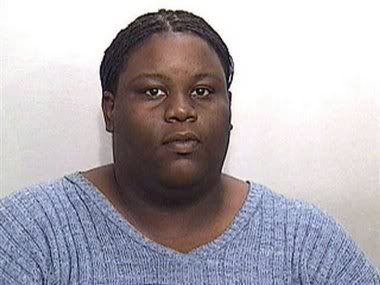 CANTON, Ohio (AP) - A former classmate of a man suspected of murdering a pregnant woman was arrested Sunday on a related obstruction of justice charge, the FBI said.

Myisha Ferrell was arrested one day after the body of 26-year-old Jessie Davis was found in Cuyahoga Valley National Park, still carrying her dead, nearly full-term fetus. The Summit County medical examiner on Sunday confirmed the body was Davis'.

Sheriff's deputies and FBI agents arrested Ferrell after breaking down the door of her apartment and searching the home, agent Scott Wilson said.

The Stark County Sheriff's Department refused to discuss the arrest, saying any information made public would hurt their case. Ferrell was to be arraigned Monday, Wilson said.

Davis, of Lake Township near Canton, was reported missing after her mother found Davis' 2-year-old son, Blake, home alone, with bedroom furniture toppled and bleach spilled on the floor. Blake gave investigators some of their first clues, saying: "Mommy was crying. Mommy broke the table. Mommy's in rug."

Thousands of volunteers searched for Davis for several days, while investigators questioned Bobby Cutts Jr., 30, a police officer who is Davis' boyfriend and has an estranged wife. He is scheduled to be arraigned Monday on charges of murdering Davis and her fetus.

Cutts, of North Canton, is Blake's father, and relatives have said they believed Cutts also fathered the fetus Davis was carrying.

Justin Lindstrom, 27, an upstairs neighbor of Ferrell's, said officers spent two hours searching the woman's apartment Saturday night before leaving with several full, brown paper bags and bottles of bleach from the basement.

Wilson would not describe what the deputies seized or say how Ferrell might have been involved.

Lindstrom said he had not seen the downstairs tenant over the weekend and rarely spoke to the woman, except to ask her to turn her music down. He said he didn't notice anything out of the ordinary around the time Davis disappeared.

"I heard loud noises in the middle of the night, every night," he said.

There was no immediate response to messages seeking comment Sunday from Davis' family members and Cutts' lawyer. Cutts' pastor, the Rev. C.A. Richmond, declined to comment as he entered services in Canton on Sunday.

Lindstrom said he never really hit it off with Ferrell, who lives in the apartment with her 11-year-old daughter.

"She's not exactly your ideal neighbor. She and I haven't gotten along since day one," said Lindstrom, who moved into the building in January. He said she had parties every night.

"We're talking carloads at a time, four and five carloads, and until 3 or 4 in the morning," Lindstrom said.

Ferrell worked at a Denny's restaurant until quitting her job Friday, Lindstrom said. A manager at Denny's, who declined to give his name, confirmed that Ferrell had worked there but declined to comment further.

Officials at the Stark County jail said Ferrell was in custody, but declined to release other information, including whether she had a lawyer.

Davis' body was found in an area known as Top O' the World because of its elevation. The area contains a dirt road, a small dirt parking area and a couple of benches overlooking a grassy field.

The body was found in that field, said Roger Riggins, an investigator for the medical examiner's office.

Davis' mother has said she planned to name the baby Chloe. Just down the road from where the expectant mother's body was found, someone posted a sign saying, "God bless you Jessie and Chloe, forever in our hearts." People had placed flowers and red and yellow ribbons just below a sign identifying the park.


Bobby L. Cutts Jr. Interview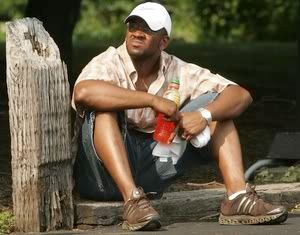 Interview with Canton Ohio Police Officer Bobby Cutts





Former Girlfriend Says Bobby Cutts Jr. Has a Darker Side




Arraignment Today for Man Accused of the Murder of Ohio Mom


http://www.abcnews.go.com/GMA/story?id=3312444&page=1
Bobby Cutts Jr. and his alleged accomplice are expected to be arraigned today on charges of killing a 26-year-old pregnant Ohio woman.

Cutts, a former police officer, and his former classmate Myisha Ferrell remained behind bars in the murder case of single mom Jessie Davis.


Ferrell is charged with obstruction of justice in connection with the case, while Cutts faces two murder counts.

Cutts, Davis' boyfriend and father of her children, said he did not kill Davis. Instead, he claimed he arrived at her home and found her dying.

"He went to the scene. He saw Jesse Davis. She reached for his trousers. Her eyes rolled back and she died," said Canton Police Union Attorney Avery Friedman. "He panicked. He called a friend. The friend came over and assisted him in the removal of the body."

Friedman said the alleged accomplice is the most important witness in the case. "If indeed it's true that Bobby Cutts Jr. called her and they spent hours together, he obviously made incriminating remarks," Friedman said.

Police discovered Davis' body in a wooded site in the Cuyahoga Valley National Park Saturday. Davis was nine months pregnant and due to give birth next week.

After the discovery, police searched Ferrell's home and discovered several bottles of bleach, according to a neighbor. Police also reportedly removed three empty containers of fabric freshener, a black address book, three cell phones, a partial roll of duct tape and garbage bags.

Police said it was the bleach stench in Davis' home that indicated the crime scene had been cleaned up.


Ex-Girlfriend Says Cutts Was 'Aggressive and Intimidating'
Today on "Good Morning America," Cutts' former girlfriend and the mother of his 9-year-old said he has a darker side.

"In a relationship with him I was frightened many times where he would exert control physically," said Nikki Giavasis. "There were instances when he pinned me down and held me against my will."

Giavasis named one specific incident in which she claimed she had to go to the emergency room and wear a neck brace for a couple of months.

"It seems that trouble follows him or he feels that he can do certain things and get away with them," she said. "He seems to be a guy that doesn't think there are consequences for his actions. He will be very aggressive and intimidating and threatening and then not really be punished for anything he's done."

Canton Police Chief Dean McKimm said this morning that just as police officers can not take credit for the action of other officers in the streets, they should not bear the shame of Cutts.

For the past seven years, Cutts has served as a Canton police officer, though with a checkered history. In 2003, he temporarily lost his job after his weapon was found in the possession of a drug dealer.

McKimm said the application process for police officers is extensive.

"We do an intensive background investigation," McKimm said. "We investigate their criminal record."

He also said they look at the family and friends of potential police officers. McKimm also described the comments Cutts made to a local newspaper as "the comments of a very distressed individual." However, he would not speculate on the source of Cutts' distress.

During the newspaper's interview before Cutts' arrest and the discovery of Davis' body, Cutts said he would be naive to think the police weren't treating him as a suspect.

"This is like the worst. I can't even imagine. I mean this is like a movie. Nowhere near seems like reality, it's terrible," Cutts said in the taped interview.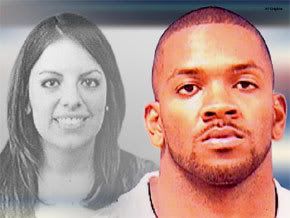 Timeline of events in disappearance of pregnant woman
http://www.ohio.com/mld/beaconjournal/news/state/17410638.htm
A timeline of key events in the disappearance of northeast Ohio woman Jessie Davis:

June 13: Davis speaks to her mother, Patricia Porter, on the phone at 9:20 p.m., the last known contact with the Davis, who was 9 months pregnant.

June 14: Family members are unable to reach Davis by phone.

June 15: Porter goes to Davis' home to check on her at 8 a.m. and discovers her 2-year-old grandson, Blake, alone while Davis' bedroom in disarray. The boy tells investigators: "Mommy was crying. Mommy broke the table. Mommy's in rug."

June 16-17: Law enforcement and neighbors search the area near Davis' home for signs of her disappearance.

Monday: Both Davis' home and the home of the baby's father, Bobby Cutts Jr., are investigated by law enforcement officials. A Wooster-area couple finds a newborn baby girl on their doorstep.

Tuesday: Investigators release a surveillance camera photograph of Davis and her son at Acme supermarket at 6:24 p.m. June 13.

Wednesday: The FBI and sheriff's department search Cutts' home for more than three hours removing numerous boxes and bags of items.

Thursday: Texas EquuSearch leads a search for Davis involving more than 1,800 volunteers. A cadaver dog's hit on freshly dug ground reveals only a marijuana patch.

Friday: A woman confesses to leaving her baby on the Wooster couple's porch. Investigators determine the baby does not belong to Davis. Texas EquuSearch leads a second day of searching with 250 volunteers.

Saturday morning: More than 1,600 volunteers resume a third consecutive day of searching.

Saturday afternoon: Authorities announce they believe they've recovered Davis' body in Cuyahoga Valley National Park in neighboring Summit County at 3:30 p.m. Cutts is arrested and his arraignment set for Monday on two counts of murder, including the unborn child.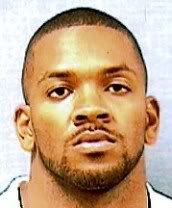 OH cop charged with pregnant woman's murder


http://www.14wfie.com/Global/story.asp?S=6701368&nav=menu54_3
Update, Sun. 7:00 PM: A community in Ohio is in mourning, after a missing pregnant woman was found dead Saturday afternoon.

Jessie Davis, 26, was found about 20 miles from her home in North Canton, and a Canton police officer is charged with her murder, and that of her unborn daughter.

After more than a week of massive searches, the race to find Jessie Davis ended the way many here feared it would.

Sunday afternoon, the medical examiner in Canton, Ohio, confirmed that the body searchers found in Cuyahoga Valley National Park was indeed that of Davis. Her unborn child was still inside the womb.

Amakeshift memorial began growing at the home Jessie disappeared from more than a week ago, while Officer Bobby Cutts Jr. sits in jail in connection with the killing. Authorities believe Cutts is the father of the unborn child, as well as the father of Jessie's two year old son Blake.

Investigators aren't saying much about why they believe Cutts is the killer, or what evidence they found in several searches of Cutts' home and another search at the apartment of one of his high school classmates. But the case against Cutts will officially begin Monday, when he is arraigned on two counts of murder.

Police say there may be more arrests to come. They're looking into whether one of Cutts' friends helped him dispose of Jessie Davis' body.

Previously: Bobby Cutts Junior, 30, has been charged with two counts of murder in connection with the death of his girlfriend who was nine months pregnant.
After an extensive search, Ohio authorities recovered a body believed to be Jessie Davis, 26, who had been missing since last Wednesday.

Cutts fathered Davis' 2-year-old son, and is possibly the father of her unborn daughter. Cutts will be arraigned Monday on two counts of murder, including the death of the unborn child.



Search for Jessie Davis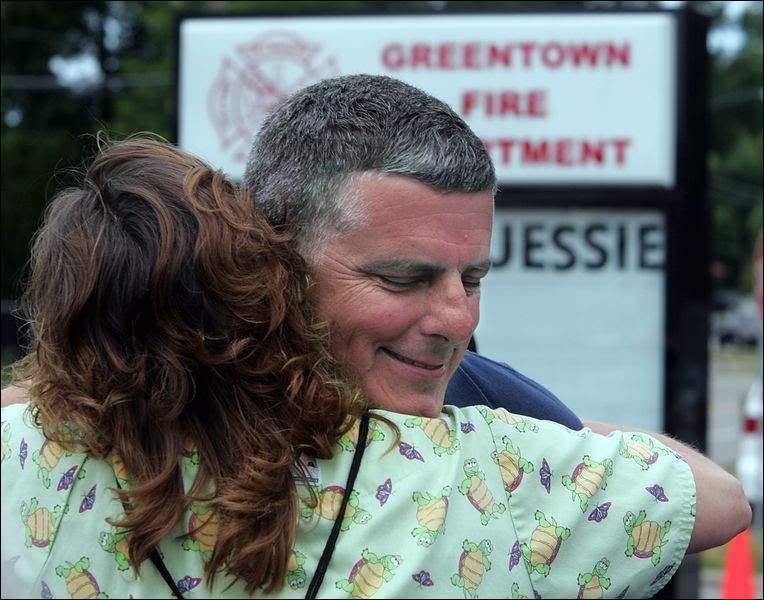 Father of slain pregnant woman thanks searchers


http://www.freep.com/apps/pbcs.dll/article?AID=/20070625/NEWS07/70625014/1048/SPORTS
CANTON, Ohio — The father of Jessie Davis thanked the thousands of volunteers who helped search for his pregnant daughter and said today that he was overwhelmed by grief because of her slaying.

Davis' boyfriend, a Canton police officer, was expected to appear in court today on two counts of murder, one for Davis and one for her fetus. His former high school classmate was also expected in court on a charge of obstruction of justice.


It's been very, very difficult," Ned Davis said on NBC's "Today" show. "I don't believe I can really quantify what our family's feeling."

"The loss of Jessie has been overwhelming. There are no words," he said.
Davis' body was found Saturday in Cuyahoga Valley National Park, still carrying her dead, nearly full-term fetus, a girl she planned to name Chloe.


Davis of Lake Township near Canton was reported missing June 15 after her mother found Davis' 2-year-old son, Blake, home alone, with bedroom furniture toppled and bleach spilled on the floor. The boy gave investigators some of their first clues, saying: "Mommy was crying. Mommy broke the table. Mommy's in rug."

Ned Davis spoke of the people who helped search for her daughter: police officers, firefighters, neighbors and strangers. "I'm finding out, really, words are pretty weak vessels to say thank you," he said.


Davis' boyfriend, Bobby Cutts Jr., the father of her son, was arrested Saturday. Cutts, 30, is a police officer who also has an estranged wife. Davis' relatives have said they believed Cutts also was the father of Davis' fetus.


One of Cutts' former classmates, Myisha Ferrell, was jailed for allegedly hindering the investigation. The Stark County Sheriff's Office said Ferrell, 29, was arrested and jailed Sunday, but declined to release other information, including whether she had a lawyer.

Sheriff's deputies and FBI agents with a search warrant broke down the door of Ferrell's apartment Saturday night, agent Scott Wilson said. She was not home during the search.


Cutts' lawyer did not return calls seeking comment Sunday.

Justin Lindstrom, 27, an upstairs neighbor of Ferrell, said officers spent two hours searching the woman's apartment Saturday night before leaving with several full, brown paper bags and bottles of bleach from the basement.

Authorities declined to describe what the deputies seized.

Ferrell worked at a Denny's restaurant until quitting her job Friday, Lindstrom said. A manager there confirmed she had worked there as a dishwasher.

Lindstrom said Ferrell lived in the apartment downstairs with her 11-year-old daughter. He said she had parties every night.


Over the weekend, people placed flowers and red and yellow ribbons just below a sign identifying Cuyahoga Valley National Park. Just down the road from where the expectant mother's body was found, someone posted a sign saying, "God bless you Jessie and Chloe, forever in our hearts."


Davis' body was found in an area with a dirt road, a small dirt parking area and a couple of benches overlooking a grassy field.


"Somebody found her and for that, I'm very appreciative," her father said.



Jessie Davis tribute




Pregnant women risk murder in US
http://www.jrrobertssecurity.com/security-news/security-crime-news0043.htm
Murder is a surprisingly common cause of death among pregnant women in the United States, US government researchers reported on Wednesday.
Black women are especially vulnerable to being killed while pregnant, the team at the Centers for Disease Control and Prevention found.
"Homicide is a leading cause of pregnancy-associated injury deaths," Jeani Chang and colleagues wrote in the latest issue of the American Journal of Public Health. They investigated the deaths of women who died while pregnant or within a year of being pregnant between 1991 and 1999 and found 1,993 that were caused by injury, compared with 4,200 that were directly related to pregnancy complications. Of the injury-related deaths, 617 or 31 percent were ruled homicide, making murder the second most common cause of injury-related death for pregnant women after car accidents. The homicide rate for pregnant black women was more than triple that for white women, the researchers said.
Most of the murdered women, 56 percent, were shot to death while the rest were either stabbed or strangled. On Tuesday, a Texas man was charged with murdering his pregnant lover and her 7-year-old son after he led police to a makeshift grave. Stephen Barbee, 37, told police he murdered Lisa Underwood, 34, and her son Jayden because she was pregnant with his child and wanted him to leave his wife for her, according to court documents quoted by the Dallas Morning News.
A second report suggests that pregnancy-related deaths may be underreported. Isabelle Horon of the Maryland Department of Health and Mental Hygiene collected data on maternal deaths from death certificates and other records.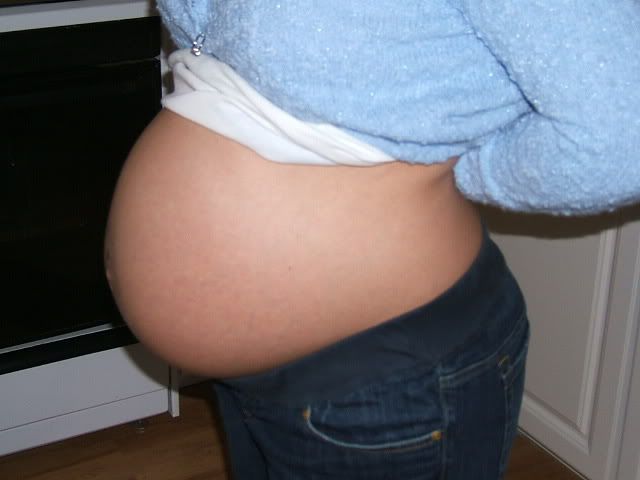 Many New or Expectant Mothers Die Violent Deaths
http://www.washingtonpost.com/wp-dyn/articles/A10074-2004Dec18.html
Their killings produced only a few headlines, but across the country in the last decade, hundreds of pregnant women and new mothers have been slain. Even as Scott Peterson's trial became a public fascination, little was said about how often is happens, why, and whether it is a fluke or a social syndrome.
Their deaths passed quietly. Tara Chambers, 29, was gunned down on a June morning inside her North Carolina home. Rebecca Johnson, 16, was shot in the chest as she sat in a pickup truck in Oklahoma. Ana Diaz, 28, was killed in a parking lot in Reston as she stopped to get a friend on their way to work.

They all were pregnant, with futures that seemed sure to unfold over many years. One was a nurse's assistant who planned to name her daughter T'Kaiya. Another had just bought a house. The youngest was a high school cheerleader.

Their killings produced a few local headlines, then faded, each a seeming aberration in the community where it happened.

But pregnant women like them have been slain in Maryland and Mississippi, in California and Kansas, in Ohio and Illinois. Jenny McMechen, 24, was shot in a friend's home in Plainfield, Conn., and Kerry Repp, 29, was shot in her Oregon bedroom, and Tasha Winters, 16, was shot in Indiana the day she told her boyfriend about the baby. Ardena Carter, 24, was found dead in the Georgia woods, and Kathleen Terry, 22, was run over in Idaho, and Melesha Francis, 26, was strangled in New York, and Thelma Jones, 21, was shot sitting on her back steps in Louisiana -- the day her mother ordered a cake for her baby shower.

A year-long examination by The Washington Post of death-record data in states across the country documents the killings of 1,367 pregnant women and new mothers since 1990. This is only part of the national toll, because no reliable system is in place to track such cases.

Largely invisible, it is a phenomenon that is as consequential as it is poorly understood. Even in the past two years -- as the Laci Peterson homicide case has become a public fascination, with a jury last week recommending that her husband, Scott, be sentenced to death in her killing -- little has been said about the larger convergence of pregnancy and homicide: how often it happens, why, and whether it is a fluke or a social syndrome.

In the Washington region alone, at least three pregnant women have been killed in the past seven weeks -- one in St. Mary's County, a second in Manassas, a third in Fairfax County. Another pregnant woman was found slain Thursday in Missouri.

Until recently, many of the cases have gone virtually unstudied, uncounted, untracked. Police agencies across the country do not regularly ask about maternal status when they investigate homicides. And health experts have focused historically on the medical complications of pregnancy -- embolism, hemorrhage, infection -- not on fatal violence.

"It's very hard to connect the dots when you don't even see the dots," said Elaine Alpert, a public health expert at Boston University. "It's only just starting to be recognized that there is a trend or any commonalities between these deaths."

The Post's analysis shows that the killings span racial and ethnic groups. In cases whose details were known, 67 percent of women were killed with firearms. Many women were slain at home -- in bedrooms, living rooms, kitchens -- usually by men they knew. Husbands. Boyfriends. Lovers.

The cases are not commonplace compared with other homicides but are more frequent than most people know -- and have changed the way some experts think about pregnancy.

Five years ago in Maryland, state health researchers Isabelle Horon and Diana Cheng set out to study maternal deaths, using sophisticated methods to spot dozens of overlooked cases in their state. They assumed they would find more deaths from medical complications than the state's statistics showed. The last thing they expected was murder.


But in their study, published in the Journal of the American Medical Association in 2001, they wrote that in Maryland, "a pregnant or recently pregnant woman is more likely to be a victim of homicide than to die of any other cause."

"It was a huge surprise," said Horon, who recalls paperwork covering the researchers' kitchen tables on weekends and evenings as they sought to understand the astonishing numbers. "We thought we had to have made a mistake. We kept checking and checking and rechecking."

Their findings, as it turned out, were no error. Homicide accounted for 50 of 247 maternal deaths in Maryland over a six-year period -- more than 20 percent. It had caused more deaths than cardiovascular disorders, embolisms or accidents.

"People have this misconception that pregnancy is a safe haven," Cheng said.

Building upon the Maryland study and others, The Post contacted 50 states and the District for all possible data about maternal deaths during pregnancy or postpartum months. Few states track homicides in a comprehensive way, but many states could provide some data, mostly from death certificates. The Post combined what it collected with cases culled from other sources.

The resulting 1,367 maternal homicides took place over 14 years.

"That's a formidable number -- and that's just the tip," said Judith McFarlane, who studies violence and pregnancy at Texas Woman's University and who described the void of reliable numbers as "embarrassing." She observed: "You can't address a problem that we don't document. You can't reduce them. You can't prevent them. In essence, they don't exist."

In all, 13 states said they had no way of telling how many pregnant and postpartum women had been killed in recent years.

The states included California, where the Peterson case has flashed across television screens and filled newspaper columns since Christmas Eve 2002, when Laci Peterson, eight months pregnant, was reported missing. Her body was discovered in San Francisco Bay in April 2003.

That year, California for the first time changed its death certificate process to include a female victim's maternity status, but no data are available yet. In the nation's most populous state, no one can say how many pregnant women like Peterson have been killed.

Three weeks after Peterson disappeared in Modesto, Quinnisha Thomas lost her life in Sacramento, 80 miles away. Eight months pregnant, Thomas, 18, was walking home from a grocery store when her ex-boyfriend shot her in the head execution-style because, prosecutors said, he believed fatherhood would get in the way of his music career. "This was a big, major inconvenience for him," prosecutor Mark Curry said.

Other states that say they have no way of counting pregnant and postpartum homicides include Arizona, where Melinda Gonzalez, 20, was found dead in a park when she was three months pregnant; and Pennsylvania, where Christina Colon, 24, five months pregnant, was shot and found dead in a quarry.

Cara Krulewitch, a University of Maryland researcher who has studied maternal deaths in the District and Maryland, contended that states are not to blame so much as the lack of a national focus.

The FBI collects comprehensive homicide statistics but does not look at pregnancy. The federal Centers for Disease Control and Prevention tracks maternal health but has no uniform way of monitoring maternal killings.


"The system is flawed," Krulewitch said.

In Maryland, which keeps track of cases better than most states, slightly more than 10 percent of all homicides among women ages 14 to 44 happened to a pregnant or postpartum woman in the past decade. If that held true nationally, it would suggest about 295 maternal homicides nationwide a year .

Jacquelyn Campbell of Johns Hopkins University said the number of cases has surprised her, even after her many years of research on women's homicides. Although she knew of pregnant homicide victims, she said, "I thought it was a tragedy. I didn't think it was a trend."

Now, she has come to believe: "It's a phenomenon. It probably was always there, but we just didn't know."

The homicides documented by The Post happened in small mountain towns, in tough urban neighborhoods, in quiet suburban subdivisions. The women who died included a college student, a popular waitress, an actress, a church volunteer, a mother of three, a Navy petty officer, an immigrant housekeeper, a businesswoman, a high school athlete, an Army captain, a minister's wife, a Head Start teacher.

More than 100 were teenagers, barely beyond their own girlhoods.

Many already had children -- now left behind.

In Tennessee, Kay Briggs found a letter in her mailbox several days after her pregnant daughter was slain in Chesapeake, Va. In it was her daughter's photograph: a beaming Melissa O'Connell, showing off her protruding abdomen. The 33-year-old mother-to-be had mailed it before her husband choked her to death.

"She tried for some time to get pregnant, and it wasn't happening," her mother recalled. "She wanted the baby more than anything."

Clues From 2002

One recent year of homicides -- 2002 -- was examined in greater detail to get a closer look at how and why the cases happened. For a group of 72 homicides in 24 states, The Post interviewed family members, friends, prosecutors and police. The analysis showed that nearly two-thirds of the cases had a strong relation to pregnancy or involved a domestic-violence clash in which pregnancy may have been a factor.

The dead included Ceeatta Stewart-McKinnie, 23, a college student in Richmond who was beaten to death by her boyfriend. The couple had dated on and off for years, and she had had abortions previously, prosecutors said. This time, he was married -- and she refused to end her pregnancy. Turkey hunters found her bludgeoned body in the woods.

In Chicago, Chavanna Prather, 17, was a high school student who played basketball and worked part time at McDonald's. Prather became intimate with her manager at work, then became pregnant and asked for money for an abortion, police said. She was found dead in a river on the city's South Side. He awaits trial.

In Rochester, N.Y., Zaneta Browne, 29, was at odds with her married boyfriend about her pregnancy in 2002 when he shot her with a .22-caliber rifle. The killer and his wife secretly buried her on rural land, hoping no one would find out. Browne left three children behind. She was nearly four months pregnant with twins.

Louis R. Mizell, who heads a firm that tracks incidents of crime and terrorism, observed that "when husbands or boyfriends attack pregnant partners, it usually has to do with an unwillingness to deal with fatherhood, marriage, child support or public scandal."

Young women may be more at risk than others, several statewide studies suggest -- possibly because of more volatile relationships with young men or less money or greater uncertainty about parenthood. Of women whose cases were researched in detail, 16 of 72 were teenage victims -- about one in five.

They included Vanessa Youngbear, a 16-year-old cheerleader in Oklahoma who was nearly seven months pregnant when her ex-boyfriend, then 18, blasted her with a shotgun. Witnesses said the boyfriend had not wanted to pay child support and had worried that he might face charges of statutory rape if authorities found out he had impregnated a minor.

In Nevada, Monalisa Nava was just 14 when she was gunned down -- the same age as the ex-boyfriend who allegedly killed her. Nava was happily pregnant, her mother said, but unwilling to move with her boyfriend to Mexico, as he wanted. Police and family members say he shot her in front of her younger brothers as her mother dialed 911, and he has been on the run ever since.

At any age, "pregnancy is a huge, life-altering event for both the male and the female," said Pat Brown, a criminal profiler based in Minneapolis. "It is certainly a more dangerous moment in life. You are escalating people's responsibilities and curtailing their freedoms."

For some men, she said, the situation boils down to one set of unadorned facts: "If the woman doesn't want the baby, she can get an abortion. If the guy doesn't want it, he can't do a damn thing about it. He is stuck with a child for the rest of his life, he is stuck with child support for the rest of his life, and he's stuck with that woman for the rest of his life. If she goes away, the problem goes away."

In New Jersey, the trouble was not over whether to give birth but how to raise the twins that Marlyn Hassan, 29, a bank manager, was expecting. Her husband insisted that she convert to Islam before the babies were born. She was Hindu and "wanted her children to know both religions," her cousin said. He stabbed her to death in their home, then killed her sister and mother.

In Maryland, Kennis Falconer, 26, of Takoma Park was living with her fiance, by whom she was seven months pregnant, when his other girlfriend, posing as a cosmetics saleswoman, came into her apartment and stabbed her. The deadly love triangle was intensified by the pregnancy, prosecutors said. Falconer's fiance had decided to stay with her, and the couple had bought a home together a short time earlier.

In California, Raye Rapoza, 34, was nearly eight months pregnant when her husband drove the family's minivan off a 150-foot sea cliff. Prosecutors say he had a history of marital abuse and was fixated on whether the baby was his. Perhaps most of all, "his wife had talked about leaving him, and he wasn't going to let that happen," said Jim Fox, San Mateo County district attorney. The crash killed Rapoza and her 4-year-old daughter. Her husband survived and is awaiting trial.

Although maternal homicide is only recently drawing notice, considerable research has been done on battering of pregnant women. Studies go back 20 years, and many experts have come to agree that 4 percent to 8 percent of pregnant women -- 160,000 to 320,000 a year -- are physically hurt by husbands, boyfriends or partners.

Research shows that for more than 70 percent of abused women, pregnancy does little to change the status quo. For a smaller group, pregnancy brings a peaceful period, when abuse stops. But that is mostly offset by a third group: the 27 percent for whom domestic abuse starts during pregnancy.

Some experts conclude that pregnancy is more "protective" than dangerous, but McFarlane, of Texas Woman's University, maintains that it goes both ways. "It can be a protective time for an abused woman, but it also can be a very vulnerable time," she said, recounting stories of women who were afraid to even tell a husband or boyfriend they were pregnant.

Many women endure hitting and shoving in pregnancy -- or choking and threats to kill -- because they want their child to have a father, or because they feel financially dependent or too vulnerable to break away. Some believe a baby will ease the tension.

The analysis of 72 deaths in 2002 shows that nearly 30 percent were caused by violence that did not seem related to childbearing: drug dealing, robberies, errant gunfire.

A total of 15 cases started with a missing-person report -- and ended with a body discovered in a remote field or woods. Near Huron, N.Y., a body was found, with no missing-person report. The woman had been seven months pregnant.

As analyst Mizell said, "You have to wonder how many missing-person cases happened because she was pregnant."

The Killers

Tammy Baker, 24, was a well-liked bookkeeper who lived in an apartment in Louisa, Va., 30 miles east of Charlottesville, when she met Coleman "Mike" Johnson Jr., a contractor on a repair job at a nearby nuclear power plant.

The two hit it off for a time, then parted ways. One day, Baker called him to say she was pregnant and intended to have the baby. They argued repeatedly by phone, recalls Tracey Ryder, a friend of Baker's. He did not want a baby, nor did he want any child support obligations. But Baker did not change her mind.

By the time Baker was eight months pregnant, she had chosen a name, Savannah, and decorated a room for the baby girl she was expecting; she worked two jobs to save money.

But the conflict with Johnson never went away. On Dec. 3, 1997, Baker stooped down for what looked like a mislaid garbage can lid outside her apartment door.

Beneath the lid were two pipe bombs.

Baker was killed instantly in the explosion, which literally shook the earth in Louisa, and people in the small town found it hard to imagine. Who would kill a pregnant woman?

"He did it for money," said Assistant U.S. Attorney Tom Bondurant. "He didn't want to pay child support."

As in other cases, Johnson at first denied it was his child, then pressed for an abortion, then plotted murder.

"It seems to me that these guys hope against hope for a miscarriage or an abortion, but when everything else fails, they take the life of the woman to avoid having the baby," said Jack Levin of Northeastern University.

Ashley Lyons, 18, faced a similar horror in a park near her old high school in Kentucky early this year -- on the day she went to her doctor for an ultrasound and learned she would be having a boy. She was 22 weeks along.

She had already picked out a name, Landon, and created a baby journal. As one entry gave way to another, she confided her ex-boyfriend's opposition to the pregnancy. Still, she wrote: "You are the child I have always dreamed about. . . . I know it will be a long time before I meet you, but I can't wait to hold you for the first time."

Excited by the ultrasound Jan. 7, Lyons made plans to show the fetal pictures to her ex-boyfriend, Roger McBeath Jr., 22. She left her family's home, telling her mother she would be back for dinner. But when her father and brother found her, she was sitting in her parked car -- with the car engine running and the headlights on.

She had been shot twice in the head and once in the neck. In her lap was her handbag -- half opened -- with the ultrasound picture inside, her father said.

"He knew that if she had that baby that she would be in his life forever, and he didn't want that," said prosecutor Shawna Jewell.

On a cold Kentucky afternoon four days later, Lyons was buried with her tiny baby tucked into her arms.

Murders Of Pregnant Women Rising
Slaying Now Leading Cause Of Death Of Expectant Mothers
http://www.cbsnews.com/stories/2005/02/23/earlyshow/main675945.shtml
The murders of Lisa Underwood, Laci Peterson and Lori Hacking are typical of what experts say is a growing, and disturbing, national trend: pregnant women being murdered.
According to The Washington Post, more than 1,300 pregnant women and new mothers have been slain since 1990. And a Maryland study published in 2001 in the Journal of the American Medical Association says a pregnant woman "is more likely to be a victim of homicide than to die of any other cause."

What's behind this?

Clinical psychologist Robert Butterworth tells The Early Show co-anchor Rene Syler the Underwood murders represent "one of those cases where pregnancy indicates a crisis point. We're seeing research around the country that actually shows that, if you're pregnant, the leading cause of death, sadly, is homicide.

"(It's) because pregnancy for relationships can be life-altering and by that I mean, financial responsibility. It can also mean, if the person's having an affair with the individual, that this can actually cause shame. So in a sense, somebody becomes pregnant, the woman has control over having the child or not, but the man has no control, and sometimes the man is kind of almost psychologically backed into the corner and as a result, sometimes homicide occurs."

Butterworth notes that, "Pregnancy used to be a deterrent. It doesn't seem to be a deterrent now. I think the fact is that, when you ask people what role will children have in their lives, a lot of people are not happy about pregnancy. And a lot of men become stressed when the individual becomes pregnant, either because of shame or because of not wanting the child or because the whole relationship changes and, sadly, murder and homicide become alternatives. We need to find some other way rather than taking this -- doing something as horrific as this act.

"We know men are becoming more violent. It's almost the profile of a white man in his '30s focused on guns and women that are in relationships where men are threatening and there's domestic violence and these things kind of add up.

"When a relationship is somewhat on the edge and a pregnancy occurs, that could kind of overwhelm the relationship to the point where the husband or the lover or the boyfriend cannot tolerate it and in (the Underwood) case, things just go to a head and things erupt and become out of control."

Are there warning signs women should watch for?

"Most people are killed by people they know. Most people are harmed by people who have made threats earlier on and, in a situation where you're in a relationship where you're frightened of the person that you're with, when a stress happens like a pregnancy, you really have to be careful, because the warning signs are there. People usually make threats of death or destruction."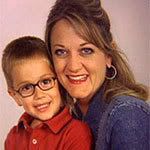 Police: Man admits suffocating pregnant woman, son
Suspect leads authorities to makeshift, shallow grave
http://www.cnn.com/2005/US/02/22/missing.family/
DALLAS, Texas (CNN) -- A Texas man arrested for the slayings of a pregnant woman and her 7-year-old son told police he suffocated Lisa and Jayden Underwood in their home, police said Tuesday.

Stephen Dale Barbee, 37, was arrested early Tuesday in Tyler, about 130 miles east of Fort Worth, and then transferred to Fort Worth, said Lt. Gene Jones, a Fort Worth police spokesman.

Jones later confirmed to reporters that Barbee confessed to the killings and led police to a makeshift, shallow grave where two bodies were found.

Jones said that the bodies could not yet be positively identified, but that their ages were consistent with those of Lisa Underwood, 34, and her son.

Barbee will be charged with capital murder, Fort Worth police said. He was being held in a Fort Worth jail Tuesday evening.

A court affidavit filed by police provided details of the crime, including the confessed suffocation.

The bodies were found in water in a wooded area south of Denton, about 30 miles north of Fort Worth, police said earlier.

The woman's blue Dodge Durango was found in a creek Monday in Denton.

Underwood, who was seven months pregnant, and her son were reported missing Saturday after she failed to appear at her baby shower.

Bond for the suspect was set at $2 million, a Smith County detention officer said.

Barbee and Underwood, both of Fort Worth, were romantically involved at "one time," Jones said.

A search of Underwood's home Saturday evening found "a significant amount of blood," but no signs of forced entry, Jones said.

Police on Monday searched a house near Underwood's home in northern Fort Worth, he said. Several neighbors said that Barbee lived at the house with another woman and her children.

An Amber Alert, issued by police over the weekend, was canceled Tuesday morning after Barbee's arrest, said a spokesman with the Texas Department of Public Safety.

Lisa Underwood, who co-owned a bagel shop, and her son were described as friendly and likeable.

Jayden was "extremely caring and helpful. He had a wonderful sense of humor. He was basically one of those kids who was loved by everybody," his first-grade teacher, Janice Freeman, told CNN's "Headline Prime" Tuesday night.

Police: Friend saw bodies
Barbee was the "alleged father" of Lisa Underwood's unborn child, Detective R.A. Gallaway said in the affidavit.

According to the document, Barbee told detectives that his friend, Ron Dodd, dropped him off at Lisa Underwood's home late Friday. Barbee said the two began arguing over his refusal to leave his wife. Barbee said Underwood kicked him in the leg, and he punched her in the face, causing her nose to bleed.

Barbee, who police said earned a living clearing trees, said there was blood throughout the living room.

"During this fight Barbee held Underwood on the floor where she was suffocated and died," Gallaway said. When her son entered the room screaming, Barbee placed his hand over the child's mouth and nose and suffocated him, the detective said.

He said the police officers who went to the empty Underwood home Saturday night found "a large amount of blood in the living room on the carpet, furniture and walls.

"The amount of blood inside the residence was indicative of a person or persons suffering serious bodily injury," the affidavit says.

Barbee told investigators he placed the bodies in the back of Underwood's SUV, and on Saturday drove it to a deserted road, dug a shallow grave and put the victims inside.

Dodd told investigators that in addition to dropping Barbee off at Underwood's home late Friday, he gave Barbee several other rides on Saturday.

He dropped Barbee off at an old elementary school early Saturday, the affidavit says, then returned after Barbee called asking to be picked up.

Dodd said Barbee told him he had been visiting a female friend who he had made pregnant, and said, "I just can't do it." Dodd said he assumed the two were breaking up.

A short time later, Barbee asked to be driven to another location near the school.

Some time after being left there, according to the affidavit, Barbee called Dodd again, directing him to an area east of Justin, where he was standing next to an SUV that he said had run out of gas. Justin is located between Fort Worth and Denton.

Dodd said he saw the bodies of a woman and a male child in the back. Shaken, he left the scene, Gallaway said. Later, Barbee told his friend he had committed the slayings.

The affidavit says that about 3 a.m. Saturday police had tried to stop a man wearing muddy jeans and walking along a road in Denton County.

The man escaped into a wooded area. Saturday night, when detectives went to Barbee's home as part of their investigation of the Underwoods' disappearance, they asked him what he had been wearing early that morning and he showed them muddy jeans, the affidavit says.


Lori Kay Soares Hacking (December 31, 1976 – July 2004) was a Salt Lake City, Utah, woman who was killed by her husband, Mark Hacking, in 2004. She was reported missing by her husband, and the search earned national attention before her husband confessed to the crime.

crime.http://en.wikipedia.org/wiki/Lori_Hacking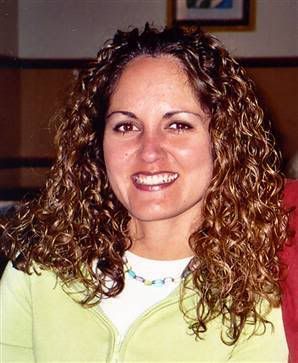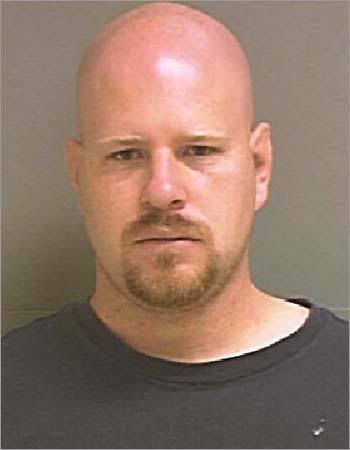 The Lori Hacking Case
http://tv.ksl.com/index.php?sid=110223&nid=178
Timeline: Lori Hacking Disappearance
http://www.foxnews.com/story/0,2933,126782,00.html
SALT LAKE CITY — The following are the events surrounding the case of missing jogger Lori Hacking:
July 16:

Lori receives an upsetting phone call at work and leaves the office in tears, according to co-workers. The call was believed to have been from the University of North Carolina saying that her husband Mark Hacking (search) was not enrolled there, as he had told her.

July 18:

9 p.m.: Last time Lori's friends and family, other than her husband saw her alive.

July 19:

5:30 a.m.: Lori Hacking (search) leaves her Salt Lake home to run in the Memory Grove Park and City Creek Canyon area, according to her husband. She fails to show up for her job at Wells Fargo Securities Services

10 a.m.: Mark Hacking calls friends to tell them about his wife's disappearance and says he ran his wife's usual jogging route, three miles each way.

10:23 a.m.: Mark Hacking purchases a new mattress at a local furniture store.

10:49 a.m.: Mark Hacking calls police to report that his wife is missing. Her silver Chevrolet sedan is parked near the front gates of Memory Grove.

Monday afternoon: Police remove paper bags, boxes and a box spring from the couple's apartment. Police impound a large trash bin from behind the apartment complex.

Late Monday night: Police respond to a disturbance at a local hotel, where they find Mark Hacking running around naked. They bring him to the University Neuropsychiatric Institute (search), where he is admitted.

July 20:

More than 1,200 volunteers search through the steep terrain surrounding a city park and canyon as part of the team searching for Lori Hacking.

July 21:

Lori Hacking's parents and in-laws say they are stunned to learn that Mark Hacking never graduated from college and was never accepted at medical school.

Volunteers go door-to-door talking to Salt Lake City residents and handing out fliers in an effort to find the missing woman.

July 22:

Lori Hacking's family members try to direct focus back to her disappearance and away from revelations that her husband Mark lied about his college degree and future plans.

Mark Hacking retains attorney Gil Athay.

July 23:

Douglas Hacking, Mark's father, says his hospitalized son told him he had nothing to do with his wife's disappearance.

July 24:

Lori's father, Eraldo Soares, says he doesn't believe his son-in-law. Police are now using cadaver dogs in the search.

July 25:

A local newspaper reports that police found a bloody knife in the Hacking home. Lori's mother says at a press conference she loves her son-in-law, Mark Hacking, as if he were her own son. Almost 1,000 people help search for Lori in Salt Lake City. A candlelight vigil is held.

July 26:

Lori's co-workers tell police about the upsetting phone call she received at the office three days before she vanished.

Police return to a previously searched landfill, this time with the cadaver dogs.

July 27:

Lori Hacking's family calls off the volunteer part of the search for the missing woman.

Police give the families permission to begin packing up and moving out Mark and Lori Hacking's possessions from their apartment.

July 28:

Investigative sources say it is likely that a "rage killing" took place inside the Hacking apartment, and that Lori Hacking was attacked and killed there sometime between the night of July 18 and the morning of July 19.

Lori Hacking's family shuts down the volunteer search command post.

July 31:

The families of Mark and Lori Hacking ask that volunteers stop searching for her based on new information from her husband.

August 1:

Police say family members provided substantive evidence in the disappearance of Lori Hacking based on conversations with Mark Hacking.

August 2:

Police arrest Mark Hacking on suspicion of aggravated murder. He leaves the psychiatric ward for the Salt Lake County jail, where he is being held. Police say they have not found Lori's body yet.

August 3:

Mark Hacking confessed to a "reliable citizen witness" that he killed Lori and put the body in a trash bin, a police affidavit says.

August 4:

Mark Hacking's brother Scott tells a newspaper that the "reliable citizen witness" was him and his brother Lance and that the confession took place July 24, five days after Lori disappeared.

The landfill search for Lori Hacking's remains resumes.

August 5:

Mark Hacking's attorney tells a Salt Lake City television station he will raise the issue of mental illness and challenge his client's confession to relatives that he killed his wife.

August 7:

The Associated Press reports Mark Hacking told patients at the psychiatric ward he worked at to call him "Franz" and ran unsupervised therapy sessions.

August 9:

A first-degree murder charge was filed against Mark Hacking, who allegedly confessed to his brothers that he shot his wife in the head and threw her body in a trash bin.


Laci Peterson, born Laci Denise Rocha (May 4, 1975 – ca. December 24, 2002), was the subject of one of the most discussed missing-person cases in United States history, after she went missing while eight months pregnant with her first child. Laci was last seen alive on December 23, 2002. Her husband, Scott Peterson was eventually convicted of her murder and is currently on death row at San Quentin Prison.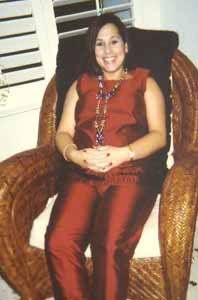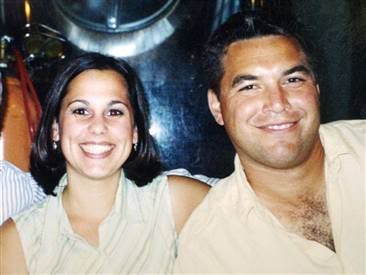 http://www.lacipeterson.com/
Don Schweitzer On Abrams Report - Scott Peterson
Timeline for The Laci Peterson Case
http://www.courttv.com/trials/peterson/new_timeline.html
Remembering Laci Peterson
Murder: The Leading Cause of Death for Pregnant Women
http://www.now.org/issues/violence/043003pregnant.html
SAN FRANCISCO—The death of Laci Peterson, as well as the unsolved murder of another pregnant woman whose torso washed up in San Francisco Bay, points to a disturbing phenomenon well known to police, health advocates and experts on battered women: the leading cause of death for pregnant women is homicide.

"People think that pregnancy is a joyful, happy time for families. That's not always true," said Phyllis Sharps, an associate professor at The Johns Hopkins University's school of nursing who researches violence against women.

In some cases, the woman has been abused for years, and the violence escalates to murder after she's pregnant. In others, pregnancy itself sparks emotions that can lead to murderous rages.

"Violence in intimate relationships is all about power," said Kim Gandy, president of the National Organization for Women. "There are fewer times when you can have power over a woman than when she's pregnant. She's vulnerable. It's an easier time to threaten her."

Friends and family say they saw no signs of strain or abuse in the relationship between Scott and Laci Peterson of Modesto. Peterson pleaded innocent Monday to killing his wife and their unborn son, whose bodies washed up last week not far from the spot where he said he was fishing on Christmas Eve, the day Laci disappeared.

In San Francisco, 24-year-old Evelyn Hernandez was a week away from delivering a second son when she disappeared last May with her 5-year-old boy. Her torso—clad in maternity clothes—was found in the bay three months later. Her son remains missing. The married man she was dating has cooperated with police, and no arrests have been made.

Among all murders of women across the country in 2000—the most recent yearly statistics available from the U.S. Department of Justice—more than 33 percent were killed by an intimate partner.

And despite all the joy that pregnancy can bring to a relationship, expectant mothers aren't necessarily spared the danger of being slain.

That's something advocates have known for years, Gandy said.

"There are a lot of dynamics that go on in a relationship that involves violence—power and control and the need for the abuser to be primary," she said. "A pregnancy can create a sense of possibly losing that primary position."

Homicide was found to be the leading cause of death for pregnant women in Maryland, according to a March 2001 study published in the Journal of the American Medical Association. Using death records and coroner reports, state health department researchers found 247 pregnancy-associated deaths between 1993 and 1998. Among those deaths, 50 were murders. By comparison, homicide was the fifth-leading cause of death among Maryland women. And, nationwide, the maternal mortality rate was just 9.9 percent in 1999, the most recent year for which statistics are available.

Nationally, homicide is a leading killer of young women—pregnant or not. In 1999, homicide was the second-leading cause of death among women ages 20 to 24. It was fifth among women ages 25-34. Accidents are the top cause of death in both age groups.

The Maryland study reinforced at least two earlier studies that found homicide to be the top killer of pregnant women. In Cook County, Ill., 26 percent of the 95 deaths of pregnant women recorded between 1986 and 1989 were slain. In New York, 25 percent of the 293 deaths among pregnant women between 1987 and 1991 were homicides.

Police records show that homicidal violence cuts across all races and classes.

"There is no profile of what these men look like," Sharps said. "Many are educated, upstanding citizens."


Why Pregnant Women Are Targeted
Expectant Moms Are Vulnerable to Both Male and Female Attackers
http://abcnews.go.com/US/LegalCenter/story?id=522184&page=1
The slaying of a pregnant Texas woman, allegedly by her ex-boyfriend, and the recent attack on a Kentucky expectant mom who killed her knife-wielding female assailant after the woman apparently tried to steal her unborn child are reminders that pregnant women can often be targeted for murder. But the alleged motives differ depending on the gender of the attacker.

Stephen Dale Barbee, 37, of Fort Worth, said he suffocated Lisa Underwood, and her 7-year-old son because he feared she would tell his wife about their affair, according to an affidavit. Officials said he led police to a makeshift grave containing the bodies of Underwood, 34, and her son, who had been reported missing Saturday after they failed to show up at her baby shower.

Underwood was seven months pregnant, and Barbee was the father of the unborn child. According to an affidavit in the case, Barbee, who was married in December, told police he killed Underwood as the two argued about whether he should leave his wife. He said he killed Jayden because the boy walked in on them, according to the affidavit.

Underwood's slaying is the latest attack on a pregnant woman to generate national headlines, but statistics show such violence is far from rare. Studies in recent years have found that outside of medical complications, homicide is the leading cause of death among pregnant women.

A study published in the March 2005 edition of the American Journal of Public Health found that homicide was a leading cause of death among pregnant women in the United States between 1991 and 1999. Data taken from the Pregnancy Mortality Surveillance System at the Centers for Disease Control and Prevention found that the pregnancy-associated homicide ratio was 1.7 per 100,000 live births.

A 2001 study published by the Journal of the American Medical Association said 20 percent of Maryland women who died during pregnancy were murdered. Researchers found the same trend in New York from 1987-1991 and in the Chicago area from 1986-1989. According to the CDC, approximately 324,000 pregnant women are hurt by an intimate partner or former partner each year.

Experts say that while pregnant women are more commonly targeted by men -- particularly spouses, boyfriends or exes -- they also need to be wary of other women. Each has very different reasons for targeting expectant mothers.

Men who kill pregnant women are most likely romantically involved with their victims and see the pregnancy and unborn child as obstacles and burdens in their lives. They may not want a child, may want to pursue an extramarital affair or may want to keep an affair secret.

"The usual reason when it involves a man is the [unborn] baby. The baby is causing a complication in his life," said Pat Brown, profiler and chief executive officer of The Pat Brown Criminal Profiling Agency.

Removing an 'Obstacle' or Burden
Brown cites the infamous case of Scott Peterson, the Modesto, Calif., man convicted of killing his pregnant wife, Laci, and the unborn son they planned to name Conner. Prosecutors argued, in part, that Peterson killed his wife so that he could continue his extramarital affair with Amber Frey. A jury has recommended Peterson be executed for his crimes, and a judge is expected to sentence him to death on March 25.

"If it's a husband, like you saw in the Scott Peterson case, he sees the unborn child and his wife as an obstacle to the life he wants to lead, a burden, a lifelong obligation of child support, and he doesn't want that lifelong obligation," said Brown. "The only way he sees to solve his problem is to get rid of her. He can't let her live because there is still that lifetime of responsibility."

In the Underwood case, Texas authorities believe Barbee also saw her as an obstacle and a complication. But unlike Peterson, he wanted to stay married and keep his affair and unborn child a secret.

Obsessed With Power and Attention
Unlike men, women who attack pregnant women usually do not know their victims well, if at all. They are usually obsessed with pregnancy and crave the attention -- and what they perceive as power -- associated with carrying a child.

Relatives said Lisa Montgomery, of Melvern, Kan., faked pregnancy five times. During the last false pregnancy, she allegedly zeroed in on Bobbi Jo Stinnett, a Missouri woman who was eight months pregnant, strangled her and cut Stinnett's baby from her womb. The child was found alive with Montgomery, who allegedly told relatives she had just given birth. Montgomery now faces a capital murder charge.

"With women who actually want to steal a woman's baby, they are usually psychopaths. They claim to be pregnant when they are not," Brown said. "She usually loves the attention and power that is associated with pregnancy and motherhood. ... They like to use the child to get attention for themselves. But they like to try to manipulate others with the issues that motherhood and pregnancy bring."

Kentucky authorities said Katie Smith told family and friends she was pregnant. She wore maternity outfits and had a completely furnished nursery with baby clothes, diapers and formula.

But there was no pregnancy. To get a baby, police said, Smith, 22, lured neighbor Sarah Brady -- who was nine months pregnant -- to her apartment by telling her a package intended for Brady had been delivered to Smith's home by mistake. When Brady, 26, showed up, Smith tried to stab her, but the pregnant woman managed to turn the knife on her attacker, police said. Smith was killed. Investigators said Brady acted in self-defense, and she was not charged.

Brown said that one myth about women who attack or kill pregnant women is that they are failed mothers or are grieving because of past miscarriages or failed attempted pregnancies.

"This is not a matter of grieving," she said. "They are liars. They've usually had histories of lying about being pregnant. And you have to be a pretty cold-blooded killer to kill a pregnant woman."

To an extent, no matter the sex of the alleged assailant, men and women accused of attacking or killing pregnant women all feel a need for control. However, there is no typical profile and multiple factors can fuel a motive for murder.

"There can be an affair going on, where the husband or boyfriend are getting a lack of sexual gratification and they venture out, fall in love and feel like they have to get rid of the wife," Tod Burke, professor of criminal justice at Radford University in Virginia and a former Maryland police officer, has said in a past report. "But there really is no typical motive in cases like these. It really is situational."

Sometimes, the actions are driven by the prospect of insurance money. In the case of Charles Stuart, a Massachusetts man who killed his pregnant wife in 1989 and committed suicide before he could be formally charged, his younger brother claimed he wanted the insurance money. But some argue that money motives can be overstated in these cases.

"Sometimes the husband or boyfriend can feel the stress of having a family, like they can't afford to have a baby right now and a family," said Burke. "A lot is made about insurance policies being taken out at the time, but really, taking out an insurance policy during pregnancy would be the time to do it. When it's just the two of you and you're young, you feel invincible. But when you have a child on the way, you begin to think about, 'What happens if something happens to me? How will my child be taken care of?' "


Protecting Yourself
Arguably, there's not much expectant mothers can do to prevent random attacks from women who want to steal their child. Brady, who said maternal instinct made her fight to save herself and the daughter she gave birth to last week, was lucky when she managed to ward off her attacker.

But some experts say there is

something

women can do to protect themselves from male assailants during pregnancy: At the very start, they should be wary of the men they become intimate with. Controlling behavior should be seen as a warning sign.




Motherhood cut short: When pregnancy ends in murder




"Be careful about who you decide you're going to have children with. Be careful about the person you decide to make long-term decisions with," Brown said. "Sometimes we, as women, don't make the best decisions about the people we decide to have a child with or rush into a relationship too quickly and get pregnant too quickly."


http://www.courttv.com/trials/peterson/090304_pregnantmurder_ctv.html
Mark Hacking is accused of killing his pregnant wife, Lori, in Salt Lake City. Scott Peterson is accused of killing his pregnant wife, Laci, in Modesto, Calif. Meanwhile, as their cases play out before a national audience, countless other husbands and boyfriends stand accused of the same crime in courtrooms across the country.

Roger McBeath, 22, for example, is charged with murdering his pregnant girlfriend, 18-year-old Ashley Lyons, in Georgetown, Ky.

"People are interested in Laci Peterson and Lori Hacking because they seemed so normal and happy in their relationships. People wonder, 'Where is this coming from?'" said Dr. Diana Cheng, director of women's health at the Maryland Dept. of Health and Medical Hygiene.

"The reality is there are a lot more of these cases that either aren't reported in the news or we just don't know about," Cheng said.


In 2001, Cheng and Dr. Isabelle Horon conducted a study in Maryland to determine the leading cause of death among pregnant women from 1993 to 1998.

Of the 247 women who died while pregnant, homicide was found to be the leading cause of death, accounting for about 20 percent of the cases.

"Women tend to think pregnancy is a safety zone, especially if they are already in an abusive relationship," Cheng said. "But what we're seeing is that no woman is safe from domestic violence or its most severe consequences."

Fear of fatherhood

Though very few pregnant women actually become victims of homicide — out of the 688 women murdered in Maryland over that five-year period, only 50 were pregnant — such figures reveal a chilling trend.

As more statistics on pregnancy-related mortality become available, experts are beginning to see pregnancy as an aggravating factor that increases a woman's risk of being murdered.

"Pregnancy is obviously a big, life-changing event, especially for a man. The emotional and financial responsibilities involved are huge stones around their necks," said Pat Brown, a criminal profiler and president of the Sexual Homicide Exchange.

However, Brown said, if something happens to the wife and child, those responsibilities disappear.

"If he doesn't want the child, why doesn't he just leave her?" she said. "He can do that, but that doesn't eliminate the responsibilities: child support, alimony, then as they get older, the kids want to see you. It never ends."

Even though famous cases such as Peterson's and Hacking's show how husband's are often the chief suspects in their spouses' deaths, Brown said there are no hard statistics because such instances are difficult to prove.

"We already know that 42 percent of murdered women are killed by their intimate partners. What remains to be established is the link between spousal or intimate partner homicide and pregnancy," Brown said. "The rate of women being murdered by their husbands and boyfriends because of the pregnancy is a lot higher than the statistics could possibly prove."

Meaningful statistics about such murders, however, require facts that are often too hard to gather.

First, it must be proved that the pregnant woman was murdered, which usually requires a body and a cause of death.

Second, it must be proved that the woman was killed because she was pregnant, not just that she happened to be pregnant when she was murdered.

Most importantly, you need a conviction to substantiate a husband's or boyfriend's culpability.

Defining a death

Every state conducts annual studies of maternal mortality rates, usually distinguishing between pregnancy-related deaths — medical complications arising from pregnancy — and non-pregnancy associated deaths, such as motor-vehicle accidents or drive-by shootings, for example.

But the problem with these definitions is that they don't take into account socially related deaths such as homicides.

"This definition restricts the potential causal contribution of pregnancy to women's deaths, because only causes of death that are biologically related to pregnancy are counted," wrote Victoria Frye, editor of the Journal of American Medical Association.

Some studies, however, have taken the leap to examine homicides of pregnant women. Many come up with similar findings as Cheng's.

In 2002, the Wake Forest School of Medicine released its study on maternal deaths in North Carolina from 1993 to 1997. It concluded that "the number of homicide deaths [35 out of 297 deaths] exceeds the number of deaths from any one of the pregnancy-related conditions."

Nonetheless, in the same years, motor vehicle accidents and other nonmedical incidents topped the lists.

Bad signs

Though many of these studies are broken down by race and class, Dr. Judith McFarlane says intimate partner abuse and homicide is not a lower-class issue.

"A woman with more resources and money may have more options, but it doesn't make her any less of a target," said McFarlane, a professor at Texas Woman's University who conducted a study correlating abuse during pregnancy and homicide.

Her research found that domestic violence was the leading indicator for homicide among pregnant woman.

"We as a society don't hold men accountable for their violent actions," McFarlane said. "To prosecute someone through our courts often takes more time than the victims of domestic violence can afford to spend waiting for action to happen."

McFarlane said the recent passage of Laci and Connor's bill, which makes it a federal capital offense to murder a fetus, and the correlating publicity to Scott Peterson's murder trial helps send a clear message.

"Before, the legal waters were very murky when it came to the murder of an unborn child," she said. "Now the law is clear and the Peterson trial publicity makes the extent of that law very clear."

Brown said the bigger problem is that women often don't come forward until it is too late.

"Men who cross the line to murder their pregnant wives and girlfriends show signs of being psychopathic long before the murder," she said.

She added that women often rush into relationships out a desire for companionship and then choose to remain in them, even after it becomes obvious that the relationship is troubled, often "explaining away" less than honorable behavior for the same reasons.

"Women should be even more cautious about getting pregnant with any man who exhibits a lack of concern for her happiness and well being, is manipulative, is a pathological liar, exhibits grandiose thinking, and has a history of dishonesty."