Life expectancy is a statistical measure of the average length of survival of a living thing. It is often calculated separately for differing gender and geographic location. Popularly, it is most often construed to mean the life expectancy at birth for a given human population, which is the same as the expected age at death. However, technically, life expectancy means the expected time remaining to live, and it can be calculated for any age.
Life expectancy is heavily dependent on the criteria used to select the group. In countries with high infant mortality rates, the life expectancy at birth is highly sensitive to the rate of death in the first few years of life. In these cases, another measure such as life expectancy at age 5 (e5) can be used to exclude the effects of infant mortality to reveal the effects of causes of death other than early childhood causes.
http://en.wikipedia.org/wiki/Life_expectancy
This is a list of countries by life expectancy at birth, the average number of years to be lived by a group of people born in the same year, if mortality at each age remains constant in the future. The entry includes total population as well as the male and female components. Several non-sovereign entities are also included in this list. Figures are from the 2006 revision of the United Nations World Population Prospects report, for the period 2005-2010.[1] Only countries/territories with a population of 100,000 or more in 2007 are included.
The life expectancy (both sexes, at birth) ranges from 82.6 years in Japan to 39.2 years in Swaziland. Many of the countries with the lowest life expectancies, namely Swaziland, Botswana, Lesotho, Zimbabwe, Zambia, Mozambique, Malawi, South Africa, Central African Republic, Namibia, and Guinea-Bissau, are suffering from very high rates of HIV/AIDS infection, with adult prevalence rates ranging from 10 to 38 percent. Also note that in countries with high infant mortality rates, the life expectancy at birth will be lower and may not reflect the life expectancy a person that has survived his/her first year of life would have.
http://en.wikipedia.org/wiki/List_of_countries_by_life_expectancy
Life Expectancy
http://www.cdc.gov/nchs/fastats/lifexpec.htm
How long will I live?
Fill in the following form then click the button labeled "Calculate Life Expectancy".
For values which you are unsure of, leave it blank or choose option 'don't know';
For zero values, enter "0", DO NOT leave them blank
http://gosset.wharton.upenn.edu/mortality/perl/CalcForm.html
Top 15 Ways to Live Longer
http://www.forbes.com/2006/04/28/cx_vg_0501featslide2.html?partner=lycos
Life Expectancy Varies Widely Across the '8 Americas,' Study Shows
http://www.webmd.com/news/20060913/top-states-for-life-expectancy
The U.S. is really divided into eight different Americas when it comes to life expectancy, researchers report.
Those "eight Americas" have a life expectancy gap of almost 14 years, similar to gaps between economically developed and emerging countries, note the researchers.
They included Christopher Murray, MD, DPhil, and Majid Ezzati, PhD, of Harvard School of Public Health in Boston.
"I think that these disparities are large and they are being caused by disease and injuries that we know really well how to control," Ezzati tells WebMD.
"We know how to reduce tobacco ... blood pressure, cholesterol, alcohol," he continues. "So clearly, these interventions are not reaching people who need them the most."
The study appears in Public Library of Science Medicine. The researchers also tallied state-by-state life expectancy, noted later in this story.
Life Expectancy Gaps
The study redraws the U.S. map based on regional and racial life expectancy.
It's well known that life expectancy varies among different groups. For instance, the CDC reported these life expectancy figures in April:
Black male: 69.8 years
White male: 75.7 years
Black female: 76.5 years
White female: 80.8 years
Life expectancy also varies from state to state, and even among counties.
The researchers checked life expectancy data from the U.S. Bureau of the Census and National Center of Health Statistics.
They crunched the numbers, teasing out patterns by region, income, and race (white, black, Asian, or Native American).
Eight patterns stood out, which the researchers dubbed the "eight Americas."
Here are the eight Americas, from highest to lowest life expectancy, as of 2001:
America 1
Average life expectancy: nearly 85 years.
Residents: about 10 million Asians.
That's not quite all the Asians in the U.S.
Those in "America 1" live in counties where Pacific Islanders make up less than 40% of Asians. All other Asians living in the U.S. are in "America 3."
America 2
Average life expectancy: 79 years.
Residents: 3.6 million low-income rural whites living in Minnesota, the Dakotas, Iowa, Montana, and Nebraska with income and education below the national average.
America 3
Average life expectancy: nearly 78 years.
Residents: 214 million people -- mainly whites, with small numbers of Asians and Native Americans -- with average income and education slightly above the national average.
America 4
Average life expectancy: 75 years.
Residents: more than 16 million low-income whites living in Appalachia and the Mississippi Valley; 30% of them haven't finished high school.
America 5
Average-life expectancy: almost 73 years.
Residents: 1 million Native Americans living in the western mountains and plains areas, excluding the West Coast.
Most live on reservations in the "Four Corners" area -- where Arizona, Colorado, New Mexico, and Utah meet -- or in the Dakotas.
America 6
Average life expectancy: nearly 73 years.
Residents: more than 23 million blacks who aren't low-income blacks living in the South or high-risk urban blacks.
America 7
Average life expectancy: about 71 years.
Residents: nearly 6 million low-income blacks in the Mississippi Valley and the South.
America 8
Average life expectancy: around 71 years.
Residents: 7.5 million high-risk urban blacks. They were blacks (aged 15 to 74 years) living in urban counties with high homicide rates.
Putting It in Perspective
Murray's team compared the eight Americas to real countries.
"Ten million Americans with the best health have achieved one of the highest levels of life expectancy on record, three years better than Japan," the researchers write.
"At the same time," they continue, "tens of millions of Americans are experiencing levels of health that are more typical of middle-income or low-income developing countries."
For instance, they note that the nearly 16-year life expectancy gap between men in Americas 1 and 8 equals the gap between Iceland and the former Soviet republic of Uzbekistan.
Why the Difference?
Many factors likely created the life expectancy gaps among the eight Americas.
Chronic diseases, injuries, alcohol use, smoking, extra pounds, and high blood pressure, cholesterol, or glucose (blood sugar) are among those factors, Murray's team notes.
Many of those risks can be avoided or managed. Ask your doctor if you can do anything to help make your life healthier and longer.
Life Expectancy by State
Here's a simpler way to look at life expectancy.
This list, provided by Harvard's Initiative for Global Health, ranks life expectancy for all U.S. states and Washington, D.C., as of 1999. Ties are listed alphabetically.
These rankings don't factor in race, income, or other data.
1. Hawaii: 80 years
2. Minnesota: 78.8 years
3. Connecticut: 78.7 years
3. Utah: 78.7 years
4. Massachusetts: 78.4 years
5. Iowa: 78.3 years
5. New Hampshire: 78.3 years
5. North Dakota: 78.3 years
5. Rhode Island: 78.3 years
6. California: 78.2 years
6. Colorado: 78.2 years
6. Vermont: 78.2 years
6. Washington: 78.2 years
7. Idaho: 77.9 years
7. Wisconsin: 77.9 years
8. Nebraska: 77.8 years
8. Oregon: 77.8 years
9. New York: 77.7 years
9. South Dakota: 77.7 years
10. Maine: 77.6 years
11. Arizona: 77.5 years
11. Florida: 77.5 years
11. New Jersey: 77.5 years
12. Kansas: 77.3 years
13. Montana: 77.2 years
14. Alaska: 77.1 years
15. New Mexico: 77 years
16. Delaware: 76.8 years
16. Virginia: 76.8 years
17. Pennsylvania: 76.7 years
17. Texas: 76.7 years
17. Wyoming: 76.7 years
18. Illinois: 76.4 years
19. Maryland: 76.3 years
19. Michigan: 76.3 years
20. Ohio: 76.2 years
21. Indiana: 76.1 years
22. Missouri: 75.9 years
23. Nevada: 75.8 years
23. North Carolina: 75.8 years
24. Georgia: 75.3 years
25. Arkansas: 75.2 years
25. Kentucky: 75.2 years
25. Oklahoma: 75.2 years
26. Tennessee: 75.1 years
26. West Virginia: 75.1 years
27. South Carolina: 74.8 years
28. Alabama: 74.4 years
29. Louisiana: 74.2 years
30. Mississippi: 73.6 years
31. Washington, D.C.: 72 years
How long you live depends on which USA you live in
http://www.usatoday.com/news/health/2006-09-11-life-expectancy_x.htm
WASHINGTON — America is a nation divided by vast differences in life expectancy, a "longevity gap" that can't be readily explained by race, income or access to health care, a study reported Monday.
In fact, when viewed through the prism of life expectancy, there are eight Americas, with decades separating groups consisting of millions of people, report Harvard's Christopher Murray and his colleagues.
His team examined state and county life expectancies, the risk of death from specific diseases, health insurance and access to health care for major population groups from 1980 to 2001. They found that life expectancy differences are driven mainly by chronic diseases in young and middle-aged adults. Income, infant mortality, violence and HIV/AIDS, which now responds to drugs, played less of a role.
Among long-lived people 15 to 44, the death toll from chronic disease was as low as among the Japanese. The profile for the group with the shortest life span resembles Russia. "Where we fall down is delivering health care for young and middle-aged adults," Murray says.
The longest living group, "America One," consists of 10.4 million Asians, with an average life expectancy of 85, says the study in the journal PloS Medicine. That's 27 years longer than the average 58-year life expectancy of Native Americans in South Dakota.
The second group, "America Two," indicates that income isn't the key to a longer life span. This group is made up of 3.6 million low-income whites living in Minnesota, the Dakotas, Iowa, Montana and Nebraska, with an average life expectancy of 79. "White populations living below the median incomes in northern states have the best level of health among whites. That runs counter to everything we know," Murray says.
The 214 million people in "America Three," the bulk of the population, have an average life expectancy of 78. Next, in rank order, come poor whites in Appalachia and the Mississippi Valley with an average life expectancy of 75, Western Native Americans, who live to an average of 73, and black middle America, also 73. Low-income Southern rural blacks and high-risk urban blacks, "Americas Seven and Eight," live to 71.
Jonathan Skinner of Dartmouth says much of the variation depends on such individual factors as diet, exercise and smoking, not health care. "Yet we spend much of our attention and 16% of our national income on health care," Skinner says. "There's no way that differences in the quality of health care can explain 20-year gaps in life expectancy."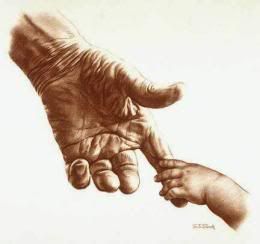 Overview of Life Expectancy
http://geography.about.com/od/populationgeography/a/lifeexpectancy.htm
Life expectancy from birth is a frequently utilized and analyzed component of demographic data for the countries of the world. It represents the average life span of a newborn and is an indicator of the overall health of a country. Life expectancy can fall due to problems like famine, war, disease and poor health. Improvements in health and welfare increase life expectancy. The higher the life expectancy, the better shape a country is in.
As you can see from the map, more developed regions of the world generally have higher life expectancies (green) than less developed regions with lower life expectancies (red). The regional variation is quite dramatic.
However, some countries like Saudi Arabia have very high GNP per capita but don't have high life expectancies. Alternatively, there are countries like China and Cuba that have low GNP per capita have reasonably high life expectancies.
Life expectancy rose rapidly in the twentieth century due to improvements in public health, nutrition and medicine. It's likely that life expectancy of the most developed countries will slowly advance and then reach a peak in the range of the mid-80s in age. Currently, microstates Andorra, San Marino, and Singapore along with Japan have the world's highest life expectancies (83.5, 82.1, 81.6 and 81.15, respectively).
Unfortunately, AIDS has taken its toll in Africa, Asia and even Latin America by reducing life expectancy in 34 different countries (26 of them in Africa). Africa is home to the world's lowest life expectancies with Swaziland (33.2 years), Botswana (33.9 years) and Lesotho (34.5 years) rounding out the bottom.
Between 1998 and 2000, 44 different countries had a change of two years or more of their life expectancies from birth and 23 countries increased in life expectancy while 21 countries had a drop.
Sex Differences
Women almost always have higher life expectancies than men. Currently, the worldwide life expectancy for all people is 64.3 years but for males it's 62.7 years and for females life expectancy is 66 years, a difference of more than three years. The sex difference ranges from four to six years in North America and Europe to more than 13 years between men and women in Russia.
The reasons for the difference between male and female life expectancy are not fully understood. While some scholars argue that women are biologically superior to men and thus live longer, others argue that men are employed in more hazardous occupations (factories, military service, etc). Plus, men generally drive, smoke and drink more than women - men are even more often murdered.
Historic Life Expectancy
During the Roman Empire, Romans had a approximate life expectancy of 22 to 25 years. In 1900, the world life expectancy was approximately 30 years and in 1985 it was about 62 years, just two years short of today's life expectancy.
Aging
Life expectancy changes as one gets older. By the time a child reaches their first year, their chances of living longer increase. By the time of late adulthood, ones chances of survival to a very old age are quite good. For example, although the life expectancy from birth for all people in the United States is 77.7 years, those who live to age 65 will have an average of almost 18 additional years left to live, making their life expectancy almost 83 years.
U.S. LIFE EXPECTANCY lags behind other countries
U.S. life expectancy lags behind other countries
http://www.cnn.com/2007/HEALTH/08/13/life.expectancy.ap/index.html?eref=rss_topstories
Americans are living longer than ever, but not as long as people in 41 other countries.
For decades, the United States has been slipping in international rankings of life expectancy, as other countries improve health care, nutrition and lifestyles.
Countries that surpass the U.S. include Japan and most of Europe, as well as Jordan and the Cayman Islands.
"Something's wrong here when one of the richest countries in the world, the one that spends the most on health care, is not able to keep up with other countries," said Dr. Christopher Murray, head of the Institute for Health Metrics and Evaluation at the University of Washington.
A baby born in the United States in 2004 will live an average of 77.9 years. That life expectancy ranks 42nd, down from 11th two decades earlier, according to international numbers provided by the Census Bureau and domestic numbers from the National Center for Health Statistics.
Andorra, a tiny country in the Pyrenees mountains between France and Spain, had the longest life expectancy, at 83.5 years, according to the Census Bureau. It was followed by Japan, Macau, San Marino and Singapore.
The shortest life expectancies were clustered in Sub-Saharan Africa, a region that has been hit hard by an epidemic of HIV and AIDS, as well as famine and civil strife. Swaziland has the shortest, at 34.1 years, followed by Zambia, Angola, Liberia and Zimbabwe.
Researchers said several factors have contributed to the United States falling behind other industrialized nations. A major one is that 45 million Americans lack health insurance, while Canada and many European countries have universal health care, they say.
But "it's not as simple as saying we don't have national health insurance," said Sam Harper, an epidemiologist at McGill University in Montreal. "It's not that easy."
Among the other factors:
• Adults in the United States have one of the highest obesity rates in the world. Nearly a third of U.S. adults 20 years and older are obese, according to the National Center for Health Statistics.
"The U.S. has the resources that allow people to get fat and lazy," said Paul Terry, an assistant professor of epidemiology at Emory University in Atlanta, Georgia. "We have the luxury of choosing a bad lifestyle as opposed to having one imposed on us by hard times."
• Racial disparities. Black Americans have an average life expectancy of 73.3 years, five years shorter than white Americans.
Black American males have a life expectancy of 69.8 years, slightly longer than the averages for Iran and Syria and slightly shorter than in Nicaragua and Morocco.
• A relatively high percentage of babies born in the U.S. die before their first birthday, compared with other industrialized nations.
Forty countries, including Cuba, Taiwan and most of Europe, had lower infant mortality rates than the U.S. in 2004. The U.S. rate was 6.8 deaths for every 1,000 live births. It was 13.7 for Black Americans, the same as Saudi Arabia.
"It really reflects the social conditions in which African American women grow up and have children," said Dr. Marie C. McCormick, professor of maternal and child health at the Harvard School of Public Health. "We haven't done anything to eliminate those disparities."
Another reason for the U.S. drop in the ranking is that the Census Bureau now tracks life expectancy for a lot more countries -- 222 in 2004 -- than it did in the 1980s. However, that does not explain why so many countries entered the rankings with longer life expectancies than the United States.
Murray, from the University of Washington, said improved access to health insurance could increase life expectancy. But, he predicted, the U.S. won't move up in the world rankings as long as the health care debate is limited to insurance.
Policymakers also should focus on ways to reduce cancer, heart disease and lung disease, said Murray. He advocates stepped-up efforts to reduce tobacco use, control blood pressure, reduce cholesterol and regulate blood sugar.
"Even if we focused only on those four things, we would go along way toward improving health care in the United States," Murray said. "The starting point is the recognition that the U.S. does not have the best health care system. There are still an awful lot of people who think it does."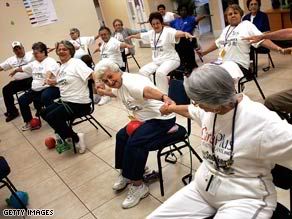 Life Expectancy in America Hits Record High
http://www.livescience.com/health/050228_life_expectancy.html
The average life expectancy for Americans is 77.6 years, a record high according to the latest statistics from the Centers for Disease Control and Prevention (CDC).
The CDC released the numbers Monday. Life expectancy is calculated based on mortality in 2003, the most recent year for which substantially complete data is available.
The figure is up from 77.3 in 2002 and comes in spite of a decades-long rise in obesity reported by the agency in October.
The new CDC report also shows that the gender gap is closing. The difference between life expectancy in men and women (who live longer) closed from 5.4 years in 2002 to 5.3 years in 2003. The gap as 7.8 years in 1979.
The report, "Deaths: Preliminary Data for 2003," was prepared by CDC's National Center for Health Statistics.
Among the conclusions were record-high life expectancies in several categories:
White males - 75.4 years
Black males - 69.2 years
White females - 80.5 years
Black females - 76.1 years
Hawaii had the lowest, or best mortality rate while Mississippi had the highest.
Positive numbers
Age-adjusted death rates declined for eight of the 15 leading causes of death, including the two leading causes of death: heart disease (down 3.6 percent) and cancer (down 2.2 percent). Strokes were off 4.6 percent and suicide was down 3.7 percent.
For decades, heart disease was the nation's top killer. Cancer took its place for Americans 85 and younger as of 2002, according to a separate report released in January.
Some other encouraging findings:
Firearm mortality dropped nearly 3 percent between 2002 and 2003.
The preliminary age-adjusted death rate for HIV declined 4.1 percent between 2002 and 2003, continuing a downward trend observed since 1994.
Age-adjusted death rates from alcohol dropped 4.3 percent and the rate for drug-related deaths fell 3.3 percent over the previous year.
Mortality rates climbed, however, for Alzheimer's disease, kidney disease, hypertension, and Parkinson's disease, which entired the top 15 for the first time.
The leading causes of death
For Americans in 2003
Rank Cause Deaths
1 Heart disease 684,462
2 Malignant neoplasms 554,643
3 Cerebrovascular diseases 157,803
4 Chronic lower respiratory diseases 126,128
5 Accidents 105,695
6 Diabetes mellitus 73,965
7 Influenza and pnemonia 64,847
8 Alzheimer's disease 63,343
9 Nephritis, nephrotic syndrome, nephrosis 42,536
10 Septicemia 34,243
11 Suicide 30,642
12 Chronic liver disease and cirrhosis 27,201
13 Essential hypertension and hypertensive renal disease 21,841
14 Parkinson's disease 17,898
15 Pneumonitis due to solids and liquids 17,457
LiveScience Chart / SOURCE: CDC
U.S. Life Expectancy Hits New High
http://www.washingtonpost.com/wp-dyn/content/article/2007/09/12/AR2007091201515.html
WEDNESDAY, Sept. 12 (HealthDay News) -- Life expectancy rates in the United States are at an all-time high, with people born in 2005 projected to live for nearly 78 years, a new federal study finds.
The finding reflects a continuing trend of increasing life expectancy that began in 1955, when the average American lived to be 69.6 years old. By 1995, life expectancy was 75.8 years, and by 2005, it had risen to 77.9 years, according to the report, released Wednesday.
"This is good news," said report co-author Donna Hoyert, a health scientist at the National Center for Health Statistics. "It's even better news that it is a continuation of trends, so it is a long period of continuing improvement."
Despite the upward trend, the United States still has a lower life expectancy than some 40 other countries, according to the U.S. Census Bureau. The country with the longest life expectancy is Andorra at 83.5 years, followed by Japan, Macau, San Marino and Singapore.
Much of the increase owes to declining death rates from the three leading causes of death in the country -- heart disease, cancer and stroke.
In addition, in 2005, the U.S. death rate dropped to an all time low of less than 800 deaths per 100,000.
"Yet mortality for Alzheimer's disease and Parkinson's disease continue to increase," Hoyert said.
Hoyert also noted that women continue to outlive men. "The difference in 2005 was 5.2 years. This is the same as in 2004," she said. "But it's at the lowest level it has been at since 1946."
Racial disparities in death rates continue to exist. According to the report, life expectancy in 2005 for whites was 78.3, which was unchanged from 2004. For blacks, life expectancy was 73.2 years in 2005, up from 73.1 years in 2004.
And, the infant mortality rate increased from 6.79 per 1,000 births in 2004 to 6.89 in 2005. However, this increase was not considered statistically significant. The leading causes of infant death are birth defects, complications from preterm birth and low birth weight. The third leading cause of infant death in the United States is sudden infant death syndrome (SIDS).
The death rate from heart disease dropped from 217 deaths per 100,000 in 2004 to 210.3 in 2005. The death rate from cancer fell from 185.8 deaths per 100,000 in 2004 to 183.8 in 2005. And the death rate from stroke fell from 50 deaths per 100,000 in 2004 to 46.6 in 2005, according to the report.
These declines are due to medical advances, some improvements in lifestyle, and screening and diagnosis, Hoyert said.
However, deaths from Alzheimer's disease and Parkinson's disease increased by about 5 percent between 2004 and 2005.
Factors that contributed to increasing rates of death from Alzheimer's and Parkinson's include the aging population, Hoyert said. "There is also better diagnosis and reporting of these diseases on death certificates," she said.
Hoyert said she expects the steady increase in life expectancy to continue.
The report, prepared by the U.S. Centers for Disease Control and Prevention's National Center for Health Statistics, is titledDeaths: Preliminary Data for 2005. It's based on about 99 percent of death records reported in all states for 2005.
S. Jay Olshansky, a professor of public health and senior research scientist at the University of Illinois Center on Aging, called the report's findings "excellent news."
"Whenever death rates from the three major killer diseases decline, the next question to ask is whether the additional survival time is healthy or unhealthy," he said. "I look forward to the additional analyses that reveal the answer to this question.
"It is my hope that healthy life expectancy continues to rise, but it is important to remember that what is being reported is period life expectancy at birth. This figure cannot reflect how the health status of younger cohorts will be expressed in subsequent years," Olshansky said.
Dr. David Katz, director of the Prevention Research Center at Yale University School of Medicine, said, "News that life expectancy is increasing is, of course, good. But the evidence we have suggests that there is more chronic disease than ever in the U.S. Diabetes and obesity are both epidemic, and of particular concern. Death from heart disease and cancer may be declining, but not the rates of these diseases."
Adding years to life is a good thing, Katz said. "But adding vital life to years is at least equally important. If we care about living well, and not just longer, we still have our work cut out for us," he said.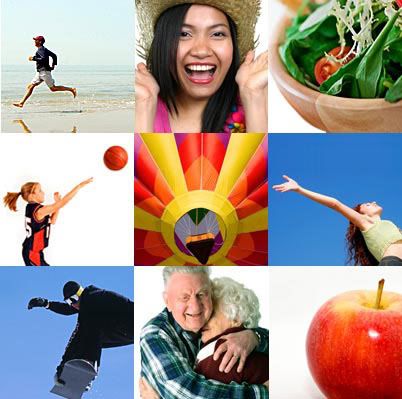 Organised crime: the $2 trillion threat to the world's security
Billions of dollars worth of bribes paid each year go into the pockets of public officials in rich countries
http://www.guardian.co.uk/frontpage/story/0,,2167270,00.html
Billions of dollars worth of bribes paid each year go into the pockets of public officials in rich countries
International organised crime has become a $2 trillion (£984bn) behemoth that threatens to pervert democracy around the world and fuel already dangerous levels of global inequality, a new study warns.
While the world is getting richer, the relentless rise of organised crime has emerged as one of the most potent threats to the planet's future, alongside global warming and the scarcity of drinkable water, according to the State of the Future survey by the World Federation of United Nations Associations.
The annual takings of criminal gangs around the world are roughly equivalent to Britain's GDP, or twice the world's combined defence budgets. Half of that amount is paid as bribes, which tend to make the rich and powerful even wealthier.
The 225 richest people on the planet now earn the same as the poorest 2.7bn, equivalent to 40% of humankind, the report finds. And although democracy is on the rise, with nearly half the world's population now living in democratic systems, it is in danger of being demolished by a culture of bribery.
"The implications the world has to understand is that government decisions can be bought and sold," Jerome Glenn, head of the association's millennium project and one of the report's authors said. "What happens if organised crime decides that instead of buying and selling cocaine or heroin, it's going to buy and sell government decisions? That's a threat to democracy."
Contrary to the stereotype of the banana republic, only a minority of the political bribes paid each year goes to public officials in the developing world. The report published this week finds "the vast majority of bribes are paid to people in richer countries" where decision taking is "vulnerable to vast amounts of money".
Much of the income, more than $520bn, that flows through the world's black economy comes from counterfeiting and piracy. The drug trade is the second biggest earner, with an estimated $320bn in takings. Human trafficking is a small industry by comparison, worth under $44bn but arguably the most pernicious. According to the UN, up to 27 million people are now held in slavery, far more than at the peak of the African slave trade. The majority of the victims this time are Asian women.
The report says: "Violence against women by men continues to cause more casualties than wars do today." One in five women around the world will be a victim of rape or attempted rape in her lifetime. The situation is so bad schools should teach girls martial arts for self-defence, it says.
"We have departments of defence around the world protecting people. What's the department of defence for women?" Mr Glenn asked.
The survey, however, does find that for most people the world is becoming "a better place", and should continue to improve over the next decade, with generally rising incomes, life expectancy and access to health and education.
The global economy grew by 5.4% in 2006, far outstripping population growth of just over 1%. "At this rate, world poverty will be cut by more than half between 2000 and 2015, meeting the UN millennium development goal for poverty reduction, except in sub-Saharan Africa," it predicts.
According to the WHO, the world's average life expectancy is expected to increase, from 48 years for those born in 1955, to 73 years for those born in 2025.
Peace
And despite the continuing atrocities in Iraq, Afghanistan and Darfur, the world is overall becoming a more peaceful place, according to the report. In Africa the number of conflicts fell from 16 in 2002 to just five in 2005.
By crunching all this data into an overall measure of wellbeing, the report's authors have derived an index for the future. It slopes reassuringly upwards over the next 10 years but the principal threats to this optimism appear to come from such effects as poverty levels, global warming, water shortages and organised crime. The last may be the most dangerous because of its capacity to subvert decision making and because there is little concerted international action to combat the threat.
"It is time for an international campaign by all sectors of society to develop a global consensus for action against [transnational organised crime] which has grown to the point where it is increasingly interfering with the ability of governments to act," the report says.
It points out that the global estimate of 13 to 15 million children made orphans through Aids represents a gigantic pool of potential foot-soldiers for criminal gangs. "There is nothing stopping it," Mr Glenn said.
"There is no global strategy."
In numbers
211m: Globally, the number of people affected by natural disasters every year
225: Number of rich people with the same combined income as 2.7 billion poor
18%: Proportion of people unable to read, compared with 37% illiteracy in 1970
1 in 5: Proportion of women who will be a victim of rape or attempted rape
$1000bn: The cost of world corruption in 2006
Thirty years: difference in life expectancy between the world's rich and poor peoples

http://news.independent.co.uk/health/article2938946.ece


Life expectancy in the richest countries of the world now exceeds the poorest by more than 30 years, figures show. The gap is widening across the world, with Western countries and the growing economies of Latin America and the Far East advancing more rapidly than Africa and the countries of the former Soviet Union.
Average life expectancy in Britain and similar countries of the OECD was 78.8 in 2000-05, an increase of more than seven years since 1970-75 and almost 30 years over the past century. In sub-Saharan Africa, life expectancy has increased by just four months since 1970, to 46.1 years.
Narrowing this "health gap" will involve going beyond the immediate causes of disease – poverty, poor sanitation and infection – to tackle the "causes of the causes" – the social hierarchies in which people live, the Global Commission on the Social Determinants of Health says in a report.
Professor Sir Michael Marmot, chairman of the commission established by the World Health Organisation in 2005, who first coined the term "status syndrome", said social status was the key to tackling health inequalities worldwide.
In the 1980s, in a series of ground-breaking studies among Whitehall civil servants, Professor Marmot showed that the risk of death among those on the lower rungs of the career ladder was four times higher than those at the top, and that the difference was linked with the degree of control the individuals had over their lives.
He said yesterday that the same rule applied in poorer countries. If people increased their status and gained more control over their lives they improved their health because they were less vulnerable to the economic and environmental threats.
"When people think about those in poor countries they tend to think about poverty, lack of housing, sanitation and exposure to infectious disease. But there is another issue, the social gradient in health which I called status syndrome. It is not just those at the bottom of the hierarchy who have worse health; it is all the way along the scale. Those second from the bottom have worse health than those above them but better health than those below."
The interim report of the commission, in the online edition of The Lancet, says the effects of status syndrome extend from the bottom to the top of the hierarchy, with Swedish adults holding a PhD having a lower death rate than those with a master's degree. The study says: "The gradient is a worldwide occurrence, seen in low-income, middle-income and high-income countries. It means we are all implicated."
The result is that even within rich countries such as Britain there are striking inequalities in life expectancy. The poorest men in Glasgow have a life expectancy of 54, lower than the average in India. The answer, the report says, is empowerment, of individuals, communities and whole countries. "Technical and medical solutions such as medical care are without doubt necessary. But they are insufficient."
Professor Marmot said: "We talk about three kinds of empowerment. If people don't have the material necessities – food to eat, clothes for their children – they cannot be empowered. The second kind is psycho-social empowerment: more control over their lives. The third is political empowerment: having a voice."
The commission's final report, to be published next May, will identify the ill effects of low status and make recommendations for how they can be tackled.
In Britain a century ago, infant mortality among the rich was about 100 per 1,000 live births compared with 250 per 1,000 among the poor, a rate similar to that in Sierra Leone
Infant mortality is still twice as high among the poor in Britain, but the rates have come down dramatically to 7 per 1,000 among the poor and 3.5 among the rich. Professor Marmot said: "We have made dramatic progress, but this is not about abolishing the rankings – there will always be hierarchies – but by identifying the ill effects of hierarchies we can make huge improvements."
A ray of hope from the street vendors of Ahmedabad
The women street vendors of Ahmedabad, India, have peddled their wares for generations, rising at dawn to buy flowers, fruit and vegetables from wholesalers in the markets before fanning out across the city. They frequently needed to borrow money, faced punitive rates of interest and were routinely harassed and evicted from their vending sites by local authorities.
They were a typical example of disempowered women, prey to the evils of debt, loss of livelihood and ill health, until they campaigned to improve their status.
With help from the Self-Employed Women's Association of India (Sewa), the vegetable sellers and growers set up their own wholesale vegetable shop, cutting out the middlemen who had exploited them. They also organised childcare, set up a bank for credit and petitioned for slum upgrading.
To overcome possible health crises, when poor women frequently had to sell their possessions to raise money for treatment, Sewa set up a health insurance scheme for them.
Emboldened by their links with Sewa, the vegetable sellers campaigned for the local authority to recognise them formally and strengthen their status by issuing street vending licences and identity cards, giving them security of employment. The campaign started in Gujarat and went all the way to the Supreme Court, attracting international attention.