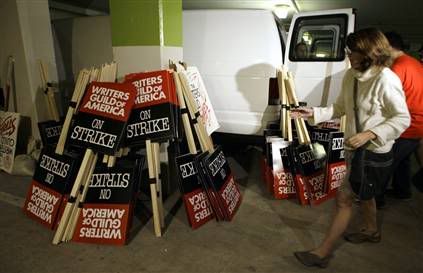 Writer's Guild Will Go On Strike

Writers Say Strike to Start Monday
http://www.nytimes.com/2007/11/02/business/media/02cnd-hollywood.html?ref=television
Hollywood's two decades of labor peace shattered Thursday night, as movie and television writers declared they would embark on an industrywide strike for the first time since 1988, when both writers and Teamsters walked out.
The writers' union announced this afternoon that the strike would begin on Monday morning.
Unless there is a last-minute settlement, the strike will pit union writers, whose position has been eroded by reality television and galloping technological change, against studios and networks that are backed by big corporate owners like General Electric and News Corp., but are also unsure of the future.
The walk-out threatens an instant jolt to television talk shows like "Late Show With David Letterman," which rely on guild writers to churn out monologues and skits. "The Daily Show With Jon Stewart," "The Colbert Report," "Late Night With Conan O'Brien," and "The Tonight Show With Jay Leno" will all revert to repeats on Monday, at least for the time being.
And if the strike drags on, audiences could see the eventual shutdown of soap operas, TV series and movie productions, as they exhaust their bank of ready scripts.
In the near term, a writers' strike will have an immediate impact on more than 200,000 workers in the movie and TV industry here and the thousands more who produce or sell entertainment elsewhere in the United States and abroad. The dispute may also signal more labor trouble to come, as directors and actors face similar issues when their contracts expire next June.
Over the long haul, multiple strikes could lead to a drastic overhaul of the economics of Hollywood. They could redefine the industry's relationship with its highly unionized work force at a time when DVD sales are cooling and changing movie and TV markets have workers and companies alike vying for their perceived fair share of a yet-to-be-identified next digital bonanza.
"I'm afraid that everybody's in for a terrible time," said Norman Lear, the writer, producer and entrepreneur whose career spanned the disruptions of the 1980s — when Hollywood weathered five strikes by its guilds — and the years of relative peace that preceded and followed that tumultuous decade.
The leaders of the Writers Guild of America West and the Writers Guild of America East were expected to order their roughly 12,000 members covered by a contract with the Alliance of Motion Picture and Television Producers to stop work and be assigned picket duty when the strike begins.
The strike call follows more than three months of contentious negotiations. Ultimately, the two sides gridlocked over the writers' insistence on a sharp increase in their residuals payments for the re-use of movies and shows on DVDs and on new payments for the distribution of such works on the Internet, over cell phones and elsewhere. Producers refused to boost the DVD payments and rebuffed demands related to electronic distribution, arguing that industry economics and still-shifting technology made accommodation impossible.
In a statement issued Thursday night, J. Nicholas Counter III, president of the producers' alliance, said: "By the W.G.A. leadership's actions at the bargaining table, we are not surprised by tonight's recommendation. We are ready to meet and are prepared to close this contract this weekend."
A strike by the writers threatens to tear a hole in the economy of Southern California, even as it already copes with a collapse in home sales and widespread devastation from last month's fires.
The entertainment industry contributes an estimated $30 billion annually, or about 7 percent, to the economy of Los Angeles County, according to Jack Kyser, chief economist for the Los Angeles County Economic Development Corp.
Show business also helps drive the local tourist economy. "If tourists see that the entertainment industry is shut down, we worry they will think the entire city is shut down," said Mr. Kyser. He noted that restaurant business in the southeast San Fernando Valley — home to Universal Studios and the largest concentration of production — has already dropped 30 percent as anticipation of the strike grew in recent weeks.
Indeed, most of those affected by such a strike have no direct stake in its issues.
The New York-based book industry, for instance, may find studios reluctant to buy film rights to new works at a time when no writers are available to adapt them for the screen. "In the first part of a strike, buyers will be sitting and waiting to see if it gets resolved," said Amy Schiffman, who specializes in literary sales for Hollywood's Gersh Agency.
Similarly, thousands of businesses, whether mom-and-pop companies that train dogs for television shows or lumber yards that specialize in building materials for sets, face possibly dire consequences, some sooner than others.
"I'm really scared," said Oren Ashkenazi, owner of TVC Television and Cinema Wardrobe Cleaners, located near the Warner Brothers lot in Burbank, Calif. The cleaner processes up to 2,000 garments each night for television programs like "24" and is not set up to accept retail customers.
At Green Set, a 13-acre tree nursery that rents plants to set decorators, employees are facing sharply reduced hours. Meanwhile, owner Dan Needham, who just provided flora for Steven Spielberg's upcoming "Indiana Jones and the Kingdom of the Crystal Skull," said he is trying to break into the party business. "This is an awfully good reminder of the need to diversify," he said.
Some may find an upside in the disruption. Starbucks thinks it might benefit from more people looking for a place to hang out, said a corporate spokeswoman. And others will make a business of financing those out of work.
"We've already seen an in increase in inquiries about our service," said Steven Blume, chief operating officer of Content Partners, which buys so-called "participations" — stakes in movie and TV show income — in return for ready cash.
Talent agencies are considering layoffs. Hollywood's development executives will be idle or reassigned. And story departments will soon see a near-halt to the flow of 100 or so new scripts and rewrites that flow through a major studio in a typical week.
That a halt should be called to so much activity stems at least in part from recent leadership changes at the West Coast guild, which is much larger than its eastern counterpart and represents a preponderance of Hollywood writers. In 2005, Patric M. Verrone, a longtime animation writer, was elected president of the western guild on a promise to shore up the declining stature of unionized writers within the industry.
By Mr. Verrone's count, perhaps 95 percent of Hollywood's work was done by guild writers in the 1980s. More recently, he has said, the figure dropped to about 55 percent, as companies like Viacom Inc. used non-guild writers to work on increasingly popular animated, reality and other shows for its MTV, Comedy Central or VH-1 television units.
At the same time, writers of guild-covered feature films saw their earnings decline in the last decade, as big studios like Warner Brothers or Sony Pictures Entertainment increasingly relied increasingly on specialty or genre film units that were frugal in spending on scripts, or on films acquired from outside producers who might spend less on writers than a major.
Mr. Verrone and his colleagues launched an organizing drive, cleared the guild of staff members who were seen as too close to management and vowed in the current negotiation to undo what they saw as an unfair formula that paid them too small a share of DVD sales, while establishing a more favorable pay scale for any new medium that might ultimately replace the ubiquitous discs.
In the same years, Hollywood's networks and studios became aligned in new corporate configuration that left the big studios and networks in the hands of six big media and manufacturing conglomerates: General Electric, News Corp., Sony, Time Warner, Viacom, and the Walt Disney Company.
As entertainment executives and these often distant owners wrestled with questions of their own about eroding influence — few in Hollywood were unaware that changing technology has almost gutted the traditional music business — the prospect of a confrontation with writers, and perhaps later with similarly aggressive actors, became all but inevitable.
Perhaps doomed from the start, the current negotiations began in July with a demand by the producers: The writers had to agree to postpone setting compensation for new media until an industry group could study the matter, or accept a radical restructuring of the residuals system, under which companies would make payments only after they had recouped the cost of movies and programs.
Writers rejected both options. The producers eventually withdrew both, but refused to meet the writers' demands. Now, the best prospect for solutions at the bargaining table may lie not with writers, but with the anticipated start of still unscheduled negotiations between producers and the Directors Guild of America.
During Hollywood's more than 19 strike-free years, the directors sometimes reached agreements that were later followed by writers and actors — a pattern Mr. Verrone and his fellow guild leaders have promised to avoid in the current round.
Whether writers can ultimately enforce their agenda will depend much on the organizational will of an unlikely union: The West Coast guild, according to its own statistics, is about 72 percent male, 93 percent white, and includes many members who annually collect hundreds of thousands of dollars beyond guild-mandated minimum payments for the glamorous task of writing movies and television shows.
In 1988, a similar array of writers maintained their strike for five months, though not without severe internal strains and the repeated threat of secessions that ultimately did not occur.
Much about entertainment changed because of the earlier strike. Reality television began to flourish, their cheaper production costs and decent ratings appealing to both broadcast and cable networks. And a booming market in so-called "spec" scripts — presumably fed by work written at home during the walk-out — followed the strike.
Too, writers were forbidden that year even to write for the Oscar broadcast, leaving presenters to quip for themselves. And it could happen again, for the 80th Academy Awards this coming February.
"People who complain about the humor on awards shows should wait to see what they're like without writers," said Bruce Vilanch, the longtime gag writer, Oscars contributor, and, soon, a striking guild member.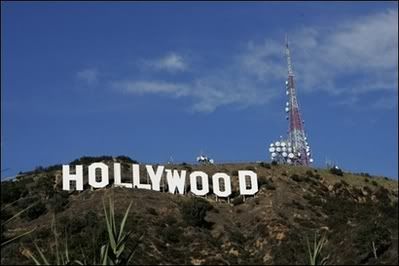 Hollywood Writers Begin Strike After Talks Fail
http://www.bloomberg.com/apps/news?pid=20601103&sid=aNLi4Ah.sHSA&refer=us
Hollywood writers walked off their jobs for the first time in two decades after last-ditch talks with studios failed to yield a new labor contract.
The Writers Guild of America's New York and Los Angeles chapters stopped work at 12:01 a.m. local times, according to the east coast unit's Web site and an e-mailed statement from Gregg Mitchell, a spokesman for the guild's west coast wing.
The strike threatens to shut down film and television production, and to accelerate a longer-term migration of audiences and advertisers toward other forms of entertainment such as the Internet or video games. The union and the Alliance of Motion Picture and Television Producers clashed over compensation based on DVD sales and Internet downloads.
``It won't come to a screeching halt right away,'' said Jack Kyser, chief economist for the Los Angeles County Economic Development Corp. ``The big thing for the networks is the erosion of their audience. This is a real concern for them.''
Negotiators were still talking late yesterday when guild members in New York stopped work as scheduled at midnight local time. When the union refused to ``stop the clock'' and delay the strike, the studios ended discussions, according to an e-mail statement from AMPTP President Nick Counter.
A federal mediator had called the two sides together yesterday in a final attempt to avoid a work stoppage.
Deadline Rush
Each side claimed it had made concessions. The Writers Guild said in its statement that it had withdrawn its DVD proposal early yesterday and said the studios refused to allow jurisdiction in most areas of new media.
In his statement, Counter said the studios ``made an attempt at meeting them in a number of their key areas including Internet streaming and jurisdiction in New Media. Ultimately, the guild was unwilling to compromise on most of their major demands.''
Writers plan to picket 14 film and television studios in Los Angeles starting at 9 a.m. local time, including the lots of Walt Disney Co., News Corp.'s Fox, Sony Pictures, General Electric Co.'s Universal Studios, Warner Bros. and Viacom Inc.'s Paramount. In New York, pickets were planned for NBC headquarters at Rockefeller Center.
Bryce Zabel, a writer in Los Angeles whose credits include ``Mortal Kombat'' and ``L.A. Law,'' said yesterday that he and his wife, also a writer, were trying to finish scripts and turn them in before the deadline. ``My wife and I will be pretty busy trying to get everything done before midnight,'' Zabel said.
Serials, Talk Shows
Soap operas and talk shows will be the first productions affected, because they depend on writers for daily jokes and script changes. TV producers can hold out longer before scheduling reruns of dramas and comedies because they've stockpiled enough scripts to keep going for several months. Movie studios have done the same.
``After a while customers get frustrated and start looking for other options,'' said David Smith, a professor at Pepperdine University in Malibu, California, who studies labor relations. ``If they were to lose those customers for the long term, the cost could be significant.''
Entertainment is the third-largest employer in Los Angeles County behind trade and tourism. The industry employs 254,000 people and accounts for about $30 billion, or 6.8 percent, of the region's $442 billion annual economy, Kyser said. The last Writers Guild strike, in 1988, lasted five months.
``The length of the strike is the ultimate arbiter,'' Jonathan Jacoby, an analyst with Banc of America Securities LLC in New York, wrote in a report today. ``The degree of impact is dependent on the duration of the strike.''
Teamsters' Role
The Teamsters, who represent location managers, truck drivers and casting directors, could make the strike harder on studios, Jacoby wrote. ``If the teamsters join the picket line it could cause an immediate stoppage.''
Writers, the first of the industry guilds to negotiate this year, had demanded a bigger slice of revenue from DVD sales and from shows viewed over the Internet or mobile phones. Writers sought to double their share of DVD sales to 8 percent and to receive 2.5 percent of all digital revenue, more than eight times the amount studios offered, according to Jacoby.
Studios are planning for talks in the next several weeks with directors and actors for contracts that expire in June 2008. New media compensation will probably be a factor in those negotiations as well, said Jonathan Handel, an entertainment attorney at TroyGould in Los Angeles, who is a former associate counsel for the WGA.
Discussions with the writers stalled Oct. 31 after the union presented its proposals for DVD and Internet downloads to the studios. The guild's directors voted to strike on Nov. 2.
Differences between the union and the producers' alliance also include pay for television reruns and use of writers' work in digital media, including the Internet and mobile telephones.
Most writers depend on residuals from television reruns and DVD sales to survive between full-time jobs, Carlton Cuse, writer and executive producer of ABC's ``Lost,'' said in a Nov. 1 interview.
Hollywood writers picket; fans to feel the effect today
http://www.usatoday.com/money/media/2007-11-05-wga-strike_N.htm
Jay Leno and David Letterman will go dark tonight as last-ditch talks failed and the first strike by movie and TV writers since 1988 began at midnight.
Aside from late-night talk shows, which would feel the first effects by going into repeats immediately, soap operas, sitcoms and dramas would shut down by February, once they've exhausted the supply of episodes and already written scripts. Meanwhile, picket lines are scheduled for today.
Writers and studios are at odds over royalties for movies and TV shows offered on the Internet and sold on DVD, now just pennies a disc.
Last-minute negotiations with a federal mediator were held at a Hollywood hotel on Sunday, but they finished at 9:30 p.m. PT, a half-hour after New York-based guild members officially went on strike. The strike marks the first major Hollywood labor disruption since a 22-week walkout by actors and writers in 1988.
"This is ultimately about money, but it's also about respecting writers as the primary creative artists who create content that earns billions of dollars for these companies," says Lost executive producer Carlton Cuse, a member of the guild's negotiating committee.
FIND MORE STORIES IN: Hollywood | Lost | TV shows | Jay Leno | David Letterman | Late Show with David Letterman | Writers Guild of America | TV writers
For now, movie theaters will remain stocked with new films, written and produced far ahead of their release dates. But TV viewers will quickly feel the effects of a strike: Daytime soap operas would run out of scripts in January, just as primetime sitcoms and dramas exhaust their supply of already-completed episodes and stockpiled scripts that would be filmed during the walkout.
After that, a prolonged strike would spell repeats, newsmagazines, game shows and other reality-TV series, none of which rely on the 14,000-plus members of Writers Guild of America in both Los Angeles and New York.
New shows now struggling to build an audience would face quick exits. Fox's 24, due in January, would likely be shelved until next season, while ABC's Lost would see its planned 16-episode run cut in half. Already, in part due to fears of a strike, ABC has postponed the Nov. 27 premiere of drama Cashmere Mafia, starring Lucy Liu, and NBC has dropped plans for a six-episode Heroes prequel that was due in April.
A strike would interrupt development of new series for next season, extending its impact. Ad buyers expect replacement programming to dampen ratings, forcing networks to compensate for millions of ad dollars that guarantee minimum audience levels. And a walkout would have a huge ripple effect on the Los Angeles economy.
But others, such as cable networks that rely mostly on reruns and unscripted series, could see an increase in viewership.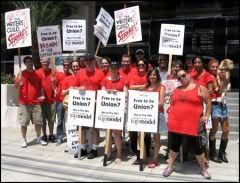 Hollywood writers going on strike for first time in nearly 20 years
http://www.cnn.com/2007/SHOWBIZ/TV/11/02/hollywood.labor.ap/index.html
Television and movie screen writers said Thursday they would go on strike for the first time in nearly 20 years in a dispute over royalties.
Four writers told The Associated Press that Writers Guild of America President Patric Verrone made the announcement in a closed-door session, drawing loud cheers from the crowd.
"There was a unified feeling in the room. I don't think anyone wants the strike, but people are behind the negotiation committee," writer Dave Garrett said.
Garrett and the other writers said the guild planned to tell writers Friday afternoon when the strike would begin.
Nick Counter, president of the Alliance of Motion Picture and Television Producers, said in a statement the alliance was not surprised by the action.
"We are ready to meet and are prepared to close this contract this weekend," he said.
Officials had called a meeting of the union's 12,000 members for Thursday night.
Guild members recently authorized their negotiators to call the first strike since 1988, if necessary.
The writers' contract expired at midnight Wednesday after talks ended abruptly, with both sides saying they were still far apart on the key issue of raising payment from the sale of DVDs and extending payment to the distribution of TV shows and film over the Internet.
While both sides have withdrawn other proposals since talks began in July, neither has budged on what the Writers Guild of America termed "the hated DVD formula," which pays writers pennies on the sale of home video.
Writers had sought to boost that payment. They wanted the richer formula applied equally to the sale of digital downloads. They were also seeking a piece of advertising dollars generated when TV shows and films are streamed for free over the Internet.
Writers also want to be paid for creating original content for the Internet, cell phones or other digital devices. Watch how a strike could affect your favorite shows »
Producers maintain that profits from DVDs largely offset the increased cost of production. They also don't want to commit themselves to higher payment for digital distribution at a time when business models are still uncertain.
"The magnitude of that proposal alone is blocking us from making any further progress," J. Nicholas Counter, president of the Alliance of Motion Picture and Television Producers, told writers Wednesday.
"We cannot move further as long as that issue remains on the table. In short, the DVD issue is a complete roadblock to any further progress."
The issue is key to the industry because actors also are expected to fight for a larger share of DVD and digital revenue when their contract expires in June.
The first casualty of a strike would likely be late-night talk shows, which are dependent on current events to fuel monologues and other entertainment.
"The Daily Show with Jon Stewart" and "The Colbert Report" will almost certainly be forced into reruns by a lack of fresh skits and monologues if writers walk off the job.
"If the strike happens, we are very likely looking at repeats for both shows," said Tony Fox, a spokesman for Comedy Central, which airs the shows starring Stewart and Stephen Colbert that lampoon political doings of the day.
"The Tonight Show with Jay Leno" could follow.
NBC declined to comment on what would be in store for the show. But a person with the network, who was not authorized to comment and spoke on condition of anonymity, said "Tonight" and other NBC late-night shows likely would have to resort to repeats with no writing staff to generate new material.
CBS declined comment on the possible fate of "The Late Show with David Letterman."
A strike would not immediately affect film or prime-time TV production. Most studios have stockpiled dozens of movie scripts, and TV shows have enough scripts or completed shows in hand to last until early next year.
After that, networks might turn to reality shows, news programs and reruns to fill the prime-time airwaves.
Hollywood writers go on strike after talks fail
Guild to picket every major studio over Internet revenue, DVD profits
http://www.msnbc.msn.com/id/21570821/
Film and TV writers resolved to put down their pens and take up picket signs after last-ditch talks failed to avert a strike.
The first picket lines were set to appear Monday morning at Rockefeller Center in New York, where NBC is headquartered.
In Los Angeles, writers were planning to picket 14 studio locations in four-hour shifts from 9 a.m. to 5 p.m. each day until a new deal is reached.
The contract between the 12,000-member Writers Guild of America and the Alliance of Motion Picture and Television Producer expired Oct. 31. Talks that began this summer failed to produce much progress on the writers' key demands for a bigger slice of DVD profits and revenue from the distribution of films and TV shows over the Internet.
Writers and producers gathered for negotiations Sunday at the request of a federal mediator.
The two sides met for nearly 11 hours before East Coast members of the writers union announced on their Web site that the strike had begun for their 4,000 members.
Internet revenue, DVD profits cited
Producers said writers refused a request to "stop the clock" on the planned strike while talks continued.
"It is unfortunate that they choose to take this irresponsible action," producers said in a statement.
Producers said writers were not willing to compromise on their major demands.
Writers said they withdrew a proposal to increase their share of revenue from the sale of DVDs that had been a stumbling block for producers. They also said the proposals by producers in the area of Internet reuse of TV episodes and films were unacceptable.
"The AMPTP made no response to any of the other proposals that the WGA has made since July," writers said in a statement.
The strike is the first walkout by writers since 1988. That work stoppage lasted 22 weeks and cost the industry more than $500 million.
First casualty: Late-night talk shows
The first casualty of the strike would be late-night talk shows, which are dependent on current events to fuel monologues and other entertainment.
Daytime TV, including live talk shows such as "The View" and soap operas, which typically tape about a week's worth of shows in advance, would be next to feel the impact.
The strike will not immediately impact production of movies or prime-time TV programs. Most studios have stockpiled dozens of movie scripts, and TV shows have enough scripts or completed shows in hand to last until early next year.
One key factor that could determine the damage caused by the strike is whether members of a powerful Hollywood Teamsters local honor the picket lines.
Local 399, which represents truck drivers, casting directors and location managers, had told its members that as a union, it has a legal obligation to honor its contracts with producers.
But the clause does not apply to individuals, who are protected by federal law from employer retribution if they decide to honor picket lines, the local said.
Actors, directors watch closely
The battle has broad implications for the way Hollywood does business, since whatever deal is struck by writers will likely be used as a template for talks with actors and directors, whose contracts expire next June.
"We'll get what they get," Screen Actors Guild president Alan Rosenberg told The Associated Press.
The guilds have been preparing for these negotiations for years, hiring staff with extensive labor union experience, and developing joint strategies and a harder line than producers have seen in decades.
"We haven't shown particular resolve in past negotiations," said John Bowman, the WGA's chief negotiator.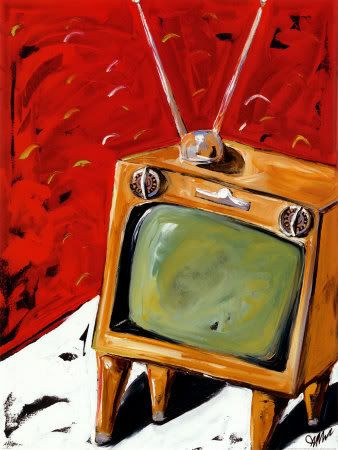 TV Strike?
http://www.showbuzz.cbsnews.com/stories/2007/11/02/tv_news/main3444193.shtml
The Writers Guild of America contract expired Halloween night, and the thought of a strike by its 12,000 members has spooked a lot of television viewers. Writers, who announced Nov. 2 they were set to strike Nov. 5, are seeking more money from the sale of DVDs and the distribution of shows via the Internet, cell phones and other outlets. Producers are resisting, arguing profits from DVDs just offset the increased cost of production.
If the writers walk, how will this affect viewers? It depends on the kind of show.
Talk Shows
If there is a strike, talk shows will be especially affected. The absence of monologues and skits will probably force such shows as "The Daily Show with Jon Stewart" and "The Colbert Report"on the Comedy Central channel, "The Tonight Show with Jay Leno" on NBC, and "The Late Show with David Letterman'' on CBS to run repeats.
Soap Operas
Soap operas will start disappearing two to three weeks after a strike, since that is how much in advance they work, and because they rarely run repeats; advertisers don't like soap reruns.
Television Series
Scripted television series will run out of new episodes in about six weeks, since that is how long in advance of broadcast they are put together. After that, the networks will probably run repeats, or replace these series with reality shows or news programs. Rumor has it that in place of new episodes of "The Office," NBC might run old episodes from the British version of the series.
Reality Shows
Reality shows such as "Survivor" will not be affected by the strike -- and indeed may replace some of the scripted series.
"American Idol" has finished the season, but if there is a strike, will there be a season eight? The answer is yes. The Fox Network, with its heavy proportion of unscripted shows is reportedly the least vulnerable to feeling the effects of a writers' strike.
News
News and "magazine" shows such as "60 Minutes" and "Primetime Live" will not be affected by a strike by the members of the Writers Guild of America.
Game Shows
Drew Carey is the new host of the old game show "The Price is Right," and also of a new game show "The Power of 10." Since game shows are largely unscripted, they will not be much affected by a writers' strike.
Animated Series
The Simpsons will continue for fellow couch potatoes. Since animated series take a long time to produce, the scripts for "The Simpsons" are ready as much as a year in advance. Even if the writers strike for a year, Homer will not disappear. The longest-running animated TV series began a year after the last Hollywood writers' strike, in 1988, which lasted for 22 weeks. Viewers were treated to repeats and a delayed season; ten percent of them stopped watching television for good.