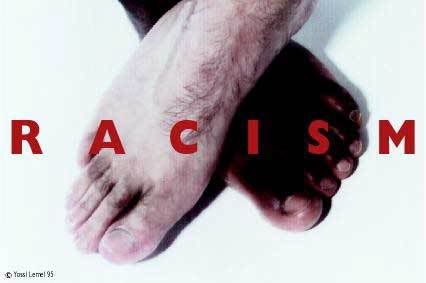 Racism is a belief or doctrine that differences in physical appearance between people (such as those upon which the concept of race is based) determine cultural or individual achievement, and usually involve the idea that one's own 'race' is superior.
http://en.wikipedia.org/wiki/Racism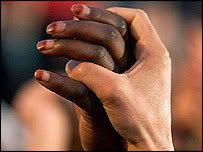 Racism is the belief that a particular race is superior or inferior to another, that a person's social and moral traits are predetermined by his or her inborn biological characteristics. Racial separatism is the belief, most of the time based on racism, that different races should remain segregated and apart from one another.
http://www.adl.org/hate-patrol/racism.asp
Racism has existed throughout human history. It may be defined as the hatred of one person by another -- or the belief that another person is less than human -- because of skin color, language, customs, place of birth or any factor that supposedly reveals the basic nature of that person. It has influenced wars, slavery, the formation of nations, and legal codes.
During the past 500-1000 years, racism on the part of Western powers toward non-Westerners has had a far more significant impact on history than any other form of racism (such as racism among Western groups or among Easterners, such as Asians, Africans, and others). The most notorious example of racism by the West has been slavery, particularly the enslavement of Africans in the New World (slavery itself dates back thousands of years). This enslavement was accomplished because of the racist belief that Black Africans were less fully human than white Europeans and their descendants.
This belief was not "automatic": that is, Africans were not originally considered inferior. When Portuguese sailors first explored Africa in the 15th and 16th centuries, they came upon empires and cities as advanced as their own, and they considered Africans to be serious rivals. Over time, though, as African civilizations failed to match the technological advances of Europe, and the major European powers began to plunder the continent and forcibly remove its inhabitants to work as slave laborers in new colonies across the Atlantic, Africans came to be seen as a deficient "species," as "savages." To an important extent, this view was necessary to justify the slave trade at a time when Western culture had begun to promote individual rights and human equality. The willingness of some Africans to sell other Africans to European slave traders also led to claims of savagery, based on the false belief that the "dark people" were all kinsmen, all part of one society - as opposed to many different, sometimes warring nations.
One important feature of racism, especially toward Blacks and immigrant groups, is clear in attitudes regarding slaves and slavery. Jews are usually seen by anti-Semites as subhuman but also superhuman: devilishly cunning, skilled, and powerful. Blacks and others are seen by racists as merely subhuman, more like beasts than men. If the focus of anti-Semitism is evil, the focus of racism is inferiority -- directed toward those who have sometimes been considered to lack even the ability to be evil (though in the 20th century, especially, victims of racism are often considered morally degraded).
In the second half of the 19th century, Darwinism, the decline of Christian belief, and growing immigration were all perceived by many white Westerners as a threat to their cultural control. European and, to a lesser degree, American scientists and philosophers devised a false racial "science" to "prove" the supremacy of non-Jewish whites. While the Nazi annihilation of Jews discredited most of these supposedly scientific efforts to elevate one race over another, small numbers of scientists and social scientists have continued throughout the 20th century to argue the inborn shortcomings of certain races, especially Blacks. At the same time, some public figures in the American Black community have championed the supremacy of their own race and the inferiority of whites - using nearly the identical language of white racists.
All of these arguments are based on a false understanding of race; in fact, contemporary scientists are not agreed on whether race is a valid way to classify people. What may seem to be significant "racial" differences to some people - skin color, hair, facial shape - are not of much scientific significance. In fact, genetic differences within a so-called race may be greater than those between races. One philosopher writes: "There are few genetic characteristics to be found in the population of England that are not found in similar proportions in Zaire or in China….those differences that most deeply affect us in our dealings with each other are not to any significant degree biologically determined."
Racism has historical roots in the European colonialism, that started more than 400 years ago. It had serious consequences for societies and nations all over the world. Western empires grew in wealth and power because of their exploitation of their colonies around the world. In the beginning European traders got gold and land in exchange for glass pearls and other worthless items. Later the Europeans conquered large areas of land and made them into colonies. The native people served as slaves or cheap labour on the land that had once belonged to themselves, or were were brought back to the empires and sold as slaves. In some areas the entire native population was wiped out or driven away.
http://library.thinkquest.org/28172/raroundw.htm
Racism a History - The Colour of Money
World Conference on Racism
http://www.un.org/WCAR/
Racism and Psychology
http://www.apa.org/pi/oema/racism/homepage.html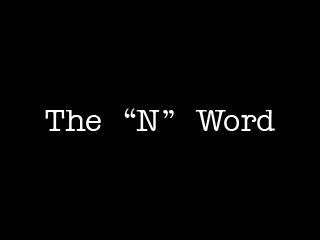 NAACP aims to bury the 'N-word'
Mock funeral is held at Detroit gathering
http://www.baltimoresun.com/news/nationworld/bal-te.naacp10jul10001518,0,2135190.story?coll=bal-nationworld-headlines
DETROIT - The NAACP held a mock funeral yesterday for one of the most inflammatory terms in the English language: the N-word.
With the fervor of a civil rights-era demonstration and the passion of a rousing church service, NAACP members and their supporters pledged good riddance not only to the derogatory word but also to other disparaging expressions they say have gone tolerated for too long among some African-Americans.
"Today, we're not just burying the N-word, we are taking it out of our spirit, we are taking it out of our minds," Detroit Mayor Kwame Kilpatrick said to thunderous applause of hundreds who gathered at the city's riverfront Hart Plaza. "To bury the N-word, we've got to bury the pimps and the hos and the hustlers. Let's bury all the nonsense that comes with this."
The participants, ranging in age from seniors in scooters to babies in carriages, arrived in droves at the city's Cobo Center and made their way to the riverfront, where politicians, civil rights activists and religious leaders delivered eulogies as part of the National Association for the Advancement of Colored People's 98th annual convention.
"Let's say good riddance to this vestige of slavery and racism, and say hello to a society that embraces all its people," said Michigan Gov. Jennifer M. Granholm.
Leading the procession was a horse-drawn carriage carrying a simple pine casket, blanketed in wilted flowers. At the Hart Plaza amphitheater, the crowd gathered for two hours under the punishing sun, waving signs reading "Bury the N-Word" and "Gone forever."
It wasn't the first time the nation's oldest civil rights organization had staged a funeral to symbolize the death of a tool of discrimination. In 1944, the NAACP put to rest Jim Crow during a service, also in Detroit.
This year's event attacked the slur's usage by some African-Americans.
In a 1997 article about the dictionary definition of the N-word, Julian Bond, as a professor at American University and the University of Virginia, told The Sun that while derogatory, the N-word is also taken as a term of affection among some African-Americans. Other scholars have said such usage is intended to take the sting out of a slur used for so long to oppress blacks.
But yesterday, Bond, who became the NAACP's chairman in 1998, said those days must end.
"This is not an acceptable term for anyone to use," he said. "We need to make sure that no one denigrates people no matter who they are. We need to protect the denigration of our people by our people."
To that end, the NAACP's youth component launched a national Stop Campaign to end the prevalence of racist and sexist language and images in the media. The project gained steam after radio shock jock Don Imus enraged civil rights leaders this spring when he called the Rutgers women's basketball team "nappy headed hos."
"I know people who use it [the N-word] as a term of endearment, with the idea that if you use it yourself, you can ease the pain of the word," said Crystalee Forbes, 17, an NAACP member from Uniondale, N.Y., who participated in the procession. "But in reality, the weight of the word is not gone. And it's insulting to the older generation."
Young people aren't completely to blame, said Kenneth Curry, 58, who said he remembers decades ago comedian Richard Pryor used the N-word frequently in his stand-up acts.
"Older people haven't been educating younger folks about the power, the negative power, of that word," the Detroit resident said.
While some faulted hip-hop culture for the recent proliferation of the N-word, one of rap's founding fathers told the crowd that music can be popular without being offensive.
"I've been in hip-hop for about 35 years, and I've never used the N-word," said Kurtis Blow. "You guys buy the rap records. They wouldn't make the rap records if you didn't buy them. Stop supporting stuff you don't want to hear. People go around and say 'hip-hop this,' 'hip-hop that,' well, it ain't about hip-hop -- it's about you."
The rapper-turned-minister linked the slur's usage to a lack of self-esteem and urged the audience to look inward.
"The conditions of our society, of our world, of our 'hood, is a direct representation of the condition of our minds," he said. "We need to change the way we think."
Some of the most poignant remarks came from young members in the NAACP, who organized the burial.
While most speakers referred to the slur as "the N-word," Victoria Lanier and Erica McLaughlin warned the audience that they would use the full term, to drive home the power behind it.
They read an obituary that traced the word's history from its ugly origins to its adoption by some hip-hop stars -- giving the word cachet among young fans hoping to emulate the language of their role models.
"To be a nigga was about keeping it real," Lanier said. "It made it hard for young NAACP members like myself to fight for justice while being a member of the hip-hop generation."
"But today, we lay the word nigger to rest," McLaughlin said. "We will no longer make [it] familiar or a member of our family. ... We promise we will be creative in our rap lyrics and respectful of our heritage."
Baltimore resident Cheryl Banks Boston, 54, was on vacation visiting family in Detroit this week and heard about the funeral. She decided to take part.
"This is such an important statement, and it shows we can empower ourselves," she said. "I'm so pleasantly surprised to see young people leading this. I'm impressed."
Michael Richards Caught Using the N Word
Michael Richards ("Kramer") Apologizes
Richards says anger, not racism, sparked tirade
Former 'Seinfeld' star apologizes for yelling 'n' word at hecklers
http://www.msnbc.msn.com/id/15816126/
He called two black hecklers the "n-word" and enthusiastically referenced a time when blacks were often victims of civil rights abuses, but Michael Richards said his verbal barrage during a stand-up routine was fueled by anger and not bigotry.
"For me to be at a comedy club and flip out and say this crap, I'm deeply, deeply sorry," the former "Seinfeld" co-star said during a satellite appearance for David Letterman's "Late Show" in New York.
"I'm not a racist. That's what's so insane about this," Richards said, his tone becoming angry and frustrated as he defended himself.
Richards described himself as going into "a rage" over the two audience members who interrupted his act Friday at the Laugh Factory in West Hollywood.
His explanation was reminiscent of Mel Gibson's assertion that he wasn't anti-Semitic after he let off a barrage of Jewish slurs during a traffic stop last summer: despite what came out of his mouth, that's not what is inside him.
Industry colleagues were in no hurry to accept Richards' apology.
"Once the word comes out of your mouth and you don't happen to be African-American, then you have a whole lot of explaining," comedian Paul Rodriguez, who was at the Laugh Factory during Richards' performance, told CNN. "Freedom of speech has its limitations and I think Michael Richards found those limitations."
Veteran publicist Michael Levine, whose clients have included comedians George Carlin, Sam Kinison and Rodney Dangerfield, called Richards' remarks inexcusable. Comics often face hecklers without losing their cool, he said.
"I've never seen anything like this in my life," Levine said Monday. "I think it's a career ruiner for him. ... It's going to be a long road back for him, if at all."
Stand-up act turns unfunny
His Laugh Factory tirade began after the two clubgoers shouted at him that he wasn't funny. A videotape of the incident was posted on TMZ.com.
Richards retorted: "Shut up! Fifty years ago we'd have you upside down with a [expletive] fork up your a--."
He then paced across the stage taunting the men for interrupting his show, peppering his speech with racial slurs and profanities.
"You can talk, you can talk, you're brave now [expletive]. Throw his a-- out. He's a n-----!" Richards shouts before repeating the racial epithet over and over again.
Moderating his tone at one point, Richards tells the audience, "It shocks you, it shocks you" and refers to "what lays buried."
While there is some chuckling in the audience throughout the outburst, someone can be heard gasping "Oh my God" and people respond with "ooh" after Richards uses the n-word.
Eventually someone calls out: "It's not funny. That's why you're a reject, never had no shows, never had no movies. 'Seinfeld,' that's it."
Richards deserved the chance to apologize, Jerry Seinfeld said on the "Late Show."
"He's someone that I love and I know how shattered he is about" what happened, Seinfeld said.
At one point, however, Richards grew flustered and expressed second thoughts about appearing on the program when his use of the term "Afro-American" caused some audience members to laugh.
"I'm hearing your audience laugh and I'm not even sure that this is where I should be addressing the situation," he said.
Richards, 57, who played Seinfeld's eccentric neighbor Kramer on the hit 1989-98 sitcom, hadn't spoken publicly about his remarks before "Late Show."
The "N" Word
The N Word Documentary
University benefactor and board chairman uses N-word
http://edition.cnn.com/2007/US/07/16/racial.slur.ap/index.html
The longtime chairman of the Roger Williams University board admitted Monday to using the N-word during a board meeting, saying it "kind of slipped out."
"I apologized for that," Ralph Papitto said in an interview on WPRO-AM. "What else can I do? Kill myself?"
Papitto, 80, who stepped down earlier this month after nearly 40 years on the board, admitted he had used the racial slur at a May meeting of the school's board of trustees.
He had been discussing the difficulty of finding blacks and other minorities to serve on the 16-member board, which at the time included 14 white men and two women.
Barbara Roberts, then a board member, said Papitto became irate when he discussed pressures to make the board more diverse, at one point using the slur to refer to black candidates to the board.
She said he then told the board he knew he couldn't say that because of Don Imus, the radio host who was fired after referring to Rutgers University women's basketball team members as "nappy-headed hos."
"There was, like, this complete and utter silence, and I was shocked beyond belief and very angry," Roberts said.
Papitto, who has given the school at least $7 million and whose name is on the only law school in Rhode Island, said he had never used the term before.
"The first time I heard it was on television or rap music or something," he told WPRO.
Papitto said Monday that his decision to step down from the board was based on his age and his desire to spend more time with his family. He denied a newspaper report that he was forced out over the racial epithet.
Several board members said they were forced out after calling for Papitto's resignation after the incident. At least one has called for his name to be removed from the Ralph R. Papitto School of Law.
A man who answered the phone at a home listing for Papitto hung up on an Associated Press reporter Monday morning. Law School Dean David Logan and a university spokeswoman did not immediately return phone messages.
Roger Williams University in Bristol has roughly 3,880 undergraduate students. The law school was founded in 1993 and later named for Papitto, the founder of the Fortune 500 company Nortek Inc.
Don Imus and Nappy Headed Hos

Don Imus Apologizes for Racist Rutgers Comments
NBC News Drops Imus Show Over Racial Remark
http://www.nytimes.com/2007/04/12/business/media/12dismiss.html?ex=1184904000&en=7e07d35f84f16ec9&ei=5070
NBC News dropped Don Imus yesterday, canceling his talk show on its MSNBC cable news channel a week after he made a racially disparaging remark about the Rutgers University women's basketball team.
The move came after several days of widening calls for Mr. Imus to lose his show both on MSNBC, which simulcasts the "Imus in the Morning" show, and CBS Radio, which originates the show.
CBS Radio, which is the main employer of Mr. Imus, said in a statement last night that it would stick by the two-week suspension of the show that it and NBC News announced earlier; the suspension begins Monday.
But CBS said it would, in the interim, "continue to speak with all concerned parties and monitor the situation closely."
The demands that Mr. Imus's show be canceled have grown in intensity every day since last Wednesday when he made the comments, in which he labeled the women "nappy-headed hos."
Numerous advertisers said yesterday that they would refuse to sponsor the show in the future. Among the advertisers were General Motors, American Express, Sprint Nextel, GlaxoSmithKline, TD Ameritrade and Ditech.com.
NBC said the cancellation was effective immediately. Mr. Imus was scheduled to be the host of a telethon today and tomorrow on radio station WFAN and simulcast on MSNBC to benefit three children's charities. The network will instead program three hours of news coverage.
Mr. Imus did not respond to telephone messages last night. But Bo Dietl, a security expert who is a frequent guest on Mr. Imus's show, said last night that he had just talked by telephone with the host, and that his mood was "very down, very upset about what occurred with MSNBC."
"I said to him that they didn't even give him time to talk to the victims," Mr. Dietl said. "He agreed with me."
The Rev. Al Sharpton, who has been among the leaders of the movement to force Mr. Imus off the air, said in a telephone interview that "we have been halfway successful so far" and that he and others would continue to press CBS to join NBC in cutting ties to Mr. Imus.
Mr. Sharpton said he was organizing a rally to take place today outside CBS's corporate headquarters on West 52nd Street in Manhattan.
"This has never been about Don Imus," Mr. Sharpton said. "I have no idea whether he is a good man or not. This is about the use of public airwaves for bigoted, racist speech."
Senator Barack Obama, the Illinois Democrat who is running for president, called on MSNBC and CBS Radio to disassociate themselves from Mr. Imus, and said that he would never go on the show again. He said he had appeared once, more than two years ago.
"He didn't just cross the line," Mr. Obama said in an interview with ABC News. "He fed into some of the worst stereotypes that my two young daughters are having to deal with today in America."
In its statement, NBC News said the decision "comes as a result of an ongoing review process, which initially included the announcement of a suspension."
"It also takes into account many conversations with our own employees."
The statement went on: "What matters to us most is that the men and women of NBC Universal have confidence in the values we have set for this company. This is the only decision that makes that possible."
NBC also apologized again to the Rutgers team for "the pain this incident has caused."
NBC executives said last night that the decision had been made jointly by the NBC Universal president, Jeff Zucker, and the president of NBC News, Steve Capus.
Several NBC employees said that discussions about Mr. Imus had been going on throughout the company over the last few days and that the sentiment among the employees turned out to be a critical factor in the decision to cancel his show.
In one example of that sentiment, Al Roker, the popular weatherman for the "Today" show, wrote a commentary on that show's Web site calling for the Imus show to be canceled.
Mr. Zucker made the point in an e-mail message he sent to NBC employees last night that conversations with employees had been a driving factor. "Over the past several days, we have had to grapple with an incredibly difficult and sensitive issue," Mr. Zucker said in the e-mail message.
"After our announcement of the suspension of Don Imus, we have had ongoing discussions with a number of employees and employee groups within our business. The result of these discussions has been very clear. NBC Universal has a strong reputation for integrity and our employees value that integrity tremendously.
"Those conversations have led to the decision Steve Capus and I made today."
Mr. Capus in an interview on MSNBC last night said that in his view, the comment Mr. Imus made was racist. He added that it was far from the first time Mr. Imus had made insensitive or offensive comments on his show.
"There have been any number of other comments that have been enormously hurtful to far too many people," Mr. Capus said. "And my feeling is that there should not be a place for that on MSNBC."
MSNBC paid a fee to CBS to simulcast the show, about $4 million a year. It was spending about $500,000 a year to produce the show for television. For that investment, it earned what it labeled a modest profit.
But the show, which has been seen on MSNBC since 1996, was helpful to NBC in other ways. It provided a forum and promotional platform for many NBC News personalities. The show is of far more value to CBS Radio, and its flagship station, WFAN, which, in addition to the rights fees from NBC, get nearly $20 million in advertising and syndication revenue from the show; the show's individual radio affiliates, collectively, earn another $20 million in revenue, according to people apprised of the show's finances. The show is also widely syndicated by Westwood One, which is managed by CBS.
But NBC executives, who asked not to be identified because they were not authorized to discuss personnel matters, said that the program had only minimal impact on MSNBC's budget.
In an interview on MSNBC last night, Mr. Capus said advertising money was not a determining factor.
"What price do you put on your reputation?" Mr. Capus said. "And the reputation of the news division means more to me than advertising dollars. Because if you lose your reputation, you lose everything."
CBS executives, including the chairman, Leslie Moonves, continued to hold meetings yesterday with groups protesting Mr. Imus's remark. Among these was the National Association of Black Journalists, which was one of the first groups to demand the cancellation of his show.
Mr. Imus also held a meeting with CBS executives yesterday, according to one executive who was informed of the meeting. CBS put off any further action beyond the suspension, the executive said, in part because Mr. Imus had asked for time to meet with members of the Rutgers team. He was tentatively scheduled to hold that meeting some time today.
At an afternoon rally on the Rutgers campus, students chanted anti-Imus slogans and waved protest signs. State Senator Nia H. Gill of New Jersey, who earned a law degree from Rutgers, called on the college to boycott companies that advertise on the show and said she would introduce a measure in the Legislature calling for New Jersey to stop buying products from companies that advertise with him.
The controversy helped push the ratings of "Imus in the Morning" on MSNBC to their highest level in months. On Tuesday, 624,000 people tuned in, a 50 percent increase from a week ago, according to estimates from Nielsen Media Research. An additional 1.6 million people typically listen to the program on the radio, according to Arbitron.
Starting this week, large advertisers began telling MSNBC and CBS not to broadcast their ads during "Imus in the Morning." The companies, like Procter & Gamble and Staples, said they were dismayed that their brands had been associated with Mr. Imus's offensive remark.
"Those comments, they're just not consistent with our values, and we're not going to be a part of it," said Stephen Dupont, a spokesman for Ditech.com, a home loan company, which asked MSNBC on Monday to remove its ads from the show.
Although advertisers have been aware that the program often veered into politically incorrect territory and beyond, "this kind of woke a lot of people to the dark side of Imus," said Fran Kelly, chief executive of Arnold Worldwide, an advertising agency. "He's got every right to be on the air and say what he wants to say, but advertisers have every right to vote with their dollars."
Timeline: A week in the life of Imus in the Morning
http://mediamatters.org/items/200704120001
Don Imus On Al Sharpton's Radio Show
Today Show - Don Imus Has Some Words For Al Sharpton
Eye To Eye: Don Imus' Controversy
MSNBC pulls 'Imus in the Morning'
http://edition.cnn.com/2007/SHOWBIZ/TV/04/11/imus.rutgers/index.html
NEW YORK (CNN) -- MSNBC has canceled its "Imus in the Morning" simulcast, the network announced Wednesday.
The decision comes after remarks deemed racist and sexist that radio talk-show host Don Imus made last week about the Rutgers University women's basketball team prompted a number of advertisers to drop the program. MSNBC will stop airing the program immediately.
MSNBC announced on Monday a two-week suspension of its simulcast of Imus' show after Imus referred to the Rutgers players as "nappy-headed hos." But as part of an "ongoing review process," which included input from its own employees, NBC Universal decided stronger action was necessary, the company said in a statement. (Gallery: Other controversial comments aired on Imus show)
"What matters to us most is that the men and women of NBC Universal have confidence in the values we have set for this company," the statement said. "This is the only decision that makes that possible."
NBC Universal apologized to the Rutgers team and MSNBC viewers in its statement. (Your e-mails on Imus)
The head coach of the Rutgers women's basketball team, C. Vivian Stringer, told CNN's "The Situation Room" Wednesday that she was "stunned" and "surprised" by MSNBC's move.
"I think that it's probably a victory for the people," said Stringer, who said she was "proud" of corporate executives who "understand that we can do better."
Imus' flagship station in New York, WFAN-AM, which is owned by CBS Radio, has also announced a two-week suspension but has so far not fired Imus.
After the MSNBC announcement, CBS Radio spokeswoman Karen Mateo issued a statement saying that during the suspension, "CBS Radio will continue to speak with all concerned parties and monitor the situation closely."
Earlier Wednesday, a member of CBS Corp.'s board of directors said Imus should be fired.
"As an African-American, I believe that Imus has crossed the line, a very bright line that divides our country," said Bruce Gordon, a CBS director and former president and CEO of the National Association for the Advancement of Colored People.
"His remarks are so significant that I believe that the right outcome is for him to be terminated."
But Gordon said he feels that the two-week suspension CBS Radio levied against Imus is the "right step" for now.
"It affords management the opportunity to do due diligence and evaluate what this means to the company, the brand and what it stands for," he said, speaking as a board member. "Once due diligence is completed, it is my belief that the facts should determine that he should be terminated."
Sponsors withdraw ads
Gordon's statements came as more big sponsors withdrew their ads from the airing of "Imus in the Morning" on MSNBC.
At least eight companies have pulled their ads from the show, including Staples, General Motors, Sprint Nextel, GlaxoSmithKline, Procter & Gamble, PetMed Express, American Express and Bigelow Tea. (Watch the role of sponsorship money )
African-American activists are expected to send a letter to Imus' remaining advertisers demanding they "withdraw sponsorship."
Feminists announced a similar campaign during a rally at Rutgers on Wednesday.
"I'm glad to tell you the feminist movement has delivered 100,000 e-mails, and we're just getting cranked up," said Eleanor Smeal, president of the Feminist Majority Foundation.
Rutgers players speak out
Imus "has stolen a moment of pure grace from us," the captain of the Rutgers women's basketball team said Tuesday, responding to the uproar over the radio host's comments.
Essence Carson and other players spoke out at a news conference in their first public statements since Imus' inflammatory remarks. (Players talk of hurt, seeking understanding)
"I would like to express our team's great hurt, anger and disgust toward the words of Mr. Don Imus," Carson said. (Watch as Carson says the issue is "about more than a game of basketball" )
Imus' comments came after the underdog team lost the NCAA women's title to the University of Tennessee Lady Volunteers. He apologized on Friday and Monday before his suspension.
Other players echoed Carson's reaction, saying Imus' insulting words and the resulting controversy overshadowed their achievements.
On Wednesday morning, Stacy Brann, Rutgers team spokeswoman, said the players will meet with Imus this week. The day and location are still to be determined, she said.
Several players said they would welcome the chance for a face-to-face meeting with Imus.
"I would like to speak to him personally and ... ask him, after you've met me personally, do you still feel in this category that I'm still a 'ho' as a woman and as a black, African-American woman at that?" said Kia Vaughn, a sophomore center.
"I achieve a lot, and unless they have given this name of 'ho' a new definition, then that is not what I am.
Stringer praised the accomplishments and character of the team members, five of whom are freshmen. (Coach builds winners, despite adversity)
"They are young ladies of class, distinction, they are articulate, they are brilliant, they are gifted. They are God's representatives in every sense of the word," she said. (Read Stringer's complete comments)
Al Sharpton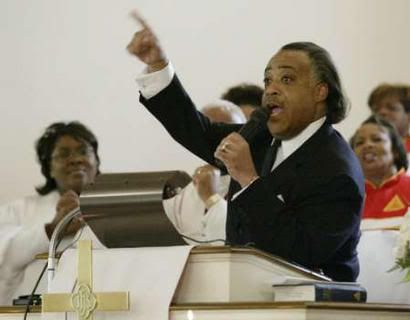 Reverend Al Sharpton is a fiery orator and activist from New York City who became famous in the 1980s for his protests against police brutality and racial injustice. As a child, Sharpton was ordained as a minister and was known as the "boy wonder" preacher of the Washington Temple Church of God. Part activist and part entertainer, he founded the National Youth Movement right out of high school, worked as a tour manager for singer James Brown and toured with gospel singer Mahalia Jackson. In the 1970s and '80s he worked with boxing promoter Don King before becoming well-known to New Yorkers as a guy who always seemed to be in the middle of hot-button racial issues. His reputation took a blow in 1987 when he was the spokesman for Tawana Bradley, an African-American teenager who accused a group of white men of rape -- a charge a grand jury deemed a hoax. In later years Sharpton has refashioned himself as a more mature spokesman for the downtrodden. He ran unsuccessfully for president of the United States in 2004.
http://www.answers.com/topic/al-sharpton
Sean Hannity vs. Al Sharpton on "racism
Al Sharpton using a racist comment about Jews
The N Word Is Dead, Int. with Jesse Jackson
Jesse Jackson, Sr., Political Figure / Clergyman
* Born: 8 October 1941
* Birthplace: Greenville, South Carolina
* Best Known As: Aide to Martin Luther King and candidate for U.S. president
Once an aide to Martin Luther King, Jr., Jesse Jackson has been a political activist and public figure since the civil rights days of the 1960s. Jackson, a Baptist minister, is the founder of the non-profit organization PUSH (People United to Save Humanity). In the 1980s he was a regular presence at rallies and protests, especially on the topic of civil rights but also in other areas. He has several times been an unofficial U.S. envoy in diplomatic missions; in 1999 he helped secure the release of three American military prisoners from Yugoslavia. He made unsuccessful runs for the Democratic nomination for U.S. president in 1984 and 1988, losing to Walter Mondale in 1984 and to Michael Dukakis in 1988. Both elections were ultimately won by Republican candidates: Ronald Reagan (1984) and George Bush Sr. (1988).
He married the former Jacqueline Lavinia in 1962. Their son, Jesse Jr., was elected to the U.S. House of Representatives in 1994... The elder Jackson admitted in 2001 that he was the father of a daughter, Ashley, who had been born out of wedlock in 1999 after Jackson had an affair with a worker at the Washington PUSH offices... Jackson is no relation to pop star Michael Jackson.
http://www.answers.com/topic/jesse-jackson-sr
JESSE JACKSON
FRAUD, LIAR, EXTORTIONIST, RACIST
http://www.papillonsartpalace.com/jesseJACKSON.htm
Jesse Jackson Dodges the Question
How Racism Affects the Mind -- and Body
http://online.wsj.com/article/SB118455505265667330.html?mod=googlenews_wsj
Research into the physical effects of racism on its victims could help explain a disparity in health across races and reframe racism as a health issue.
Health experts have long blamed racial disparities on social forces, linking higher rates of disease and death among African-Americans to joblessness, unsafe housing, and other inequities. This round of research, which scientists stress is preliminary, seeks to establish if racism itself plays a role. In more than 100 studies on the subject, most of them published since 2000, some patterns have been established, reports Madeline Drexler.
Discrimination seems to act as a source of chronic stress the same way that marital conflict or strains at work do, increasing the stress hormone cortisol, raising blood pressure, and suppressing the immune system. High stress also has been linked to overeating or smoking.
When African-Americans are shown a racially provocative scene on television, their blood pressure and heart rates rise. A yet-to-be-published study by Elizabeth Brondolo, a psychologist at St. John's University in New York found that racism experienced in the day led to elevated blood pressure at night, suggesting the body can't turn off its stress response.
When Jules Harrell, a Howard University psychology professor, saw the Rutgers University women's college-basketball team players after Don Imus labeled them with a racial epithet he was moved by their reserve. "The expressions on their faces. All I could think was, 'Good God, I'd hate to see their cortisol levels.'" Studies have shown that the stress of suppressing the inner turmoil caused by racist encounters can itself lead to ill effects.
Skeptics say the research lacks an objective definition of racial discrimination. These studies overly rely on their volunteers' accounts of racial discrimination. Scholars in the field say they are following the same procedures used in studies of depression, anger, and post-traumatic disorder.
Most Americans see lingering racism -- in others
http://edition.cnn.com/2006/US/12/12/racism.poll/index.html
Most Americans, white and black, see racism as a lingering problem in the United States, and many say they know people who are racist, according to a new poll.
But few Americans of either race -- about one out of eight -- consider themselves racist.
And experts say racism has evolved from the days of Jim Crow to the point that people may not even recognize it in themselves. (Watch how many blacks are still afraid to stop in a Texas town )
A poll conducted last week by Opinion Research Corp. for CNN indicates that whites and blacks disagree on how serious a problem racial bias is in the United States.
Almost half of black respondents -- 49 percent -- said racism is a "very serious" problem, while 18 percent of whites shared that view. Forty-eight percent of whites and 35 percent of blacks chose the description "somewhat serious." (See the poll results)
Asked if they know someone they consider racist, 43 percent of whites and 48 percent of blacks said yes.
But just 13 percent of whites and 12 percent of blacks consider themselves racially biased.
The poll was based on phone interviews conducted December 5 through Thursday with 1,207 Americans, including 328 blacks and 703 non-Hispanic whites.
Blind to bias?
University of Connecticut professor Jack Dovidio, who has researched racism for more than 30 years, estimates up to 80 percent of white Americans have racist feelings they may not even recognize.
"We've reached a point that racism is like a virus that has mutated into a new form that we don't recognize," Dovidio said.
He added that 21st-century racism is different from that of the past.
"Contemporary racism is not conscious, and it is not accompanied by dislike, so it gets expressed in indirect, subtle ways," he said.
That "stealth" discrimination reveals itself in many different situations.
A three-year undercover investigation by the National Fair Housing Alliance found that real estate agents steered whites away from integrated neighborhoods and steered blacks toward predominantly black neighborhoods.
"Racism here is quite subtle," e-mailed CNN.com reader Blair William, originally from Trinidad, who now lives in Lexington, South Carolina. "I think that the issue is twofold. I believe that white America's perception of blacks is still generally negative based on their limited interaction with blacks, whether this is via the media or in person. ...
"On the other hand, black Americans need to stop devaluing themselves and their people," he added. "Another race can only respect you if you respect yourself and currently, I find that blacks still devalue and disgrace each other and themselves."
Applicants' names may sway employers
Racism also can be a factor in getting a job. (Watch how poll respondents feel about race and the top job in the U.S. )
Candidates named Emily O'Brien or Neil McCarthy were much more likely to get calls back from potential employers than applicants named Tamika Williams and Jamal Jackson, even though they had the same credentials, according to a study by the University of Chicago.
Racial bias may even determine whether you can flag a cab.
New York Times writer Calvin Sims recently wrote about his experiences in the city.
"If a cab passes you by, obviously it is frustrating, it's degrading and it's just really confusing, because this is akin to being in the South and being refused service at a lunch counter, which is what happened in the '60s and '70s," he said.
'Differences ... make this world exciting'
The Opinion Research poll shows that blacks and whites disagree on how each race feels about the other.
Asked how many whites dislike blacks, 40 percent of black respondents said "all" or "many." Twenty-six percent of whites chose one of those replies.
On the question of how many blacks dislike whites, 33 percent of blacks said "all" or "many," while 38 percent of whites agreed -- not a significant difference statistically because of the poll's 5 percent margin of error.
About half of black respondents said they had been a victim of discrimination because of their race. A little more than a quarter of whites said they had been victims of racial discrimination.
"I am a firm believer that racism is rampant in the United States," wrote another CNN.com reader, Mark Boyle, of Muncie, Indiana.
"The concept of 'race' is flawed," he added. "Our differences as human beings are what make this world exciting and interesting. If we were all of the same culture, how boring would that be? The world needs to take a page from the atmosphere in Hawaii -- the most racially diverse place in which I have lived."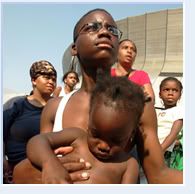 KATRINA AND RACISM: The World View
http://www.tolerance.org/news/article_tol.jsp?id=1291
Sept. 19, 2005 -- In the initial aftermath of Hurricane Katrina, U.S. journalists may have been largely silent on issues of race and poverty, but the international press was not. Here's a sampling of commentary from media around the world, all drawn from the initial coverage of Hurricane Katrina:
"Already the finger of racism is being pointed at official Washington for the slowness of federal agencies in responding to the disaster. Especially in New Orleans, the city hardest hit by the hurricane, which is 67 percent black ... Such is the legacy of racism that to this day haunts the American psyche, despite desegregation."
— Manila Standard Today, Philippines
"America's old racial demons have been reawakened by the crisis unfolding in a city that is 67 per cent black, and where almost a third of the population already lived below the poverty level."
— The Independent, UK
"Washington, in a bizarre display of uncaring aloofness in their hour of need, appeared unable to respond to the crisis until days later. The disaster also revealed the racial fissures in American society. Most of the hapless survivors who filled New Orleans Superdome were black, with the more affluent white residents able to flee in their sports utility vehicles before Katrina brought her misery."
— The Star, South Africa
"Many things about the United States are wonderful, but it has a vile underbelly which is usually kept well out of sight. Now in New Orleans it has been exposed to the world."
— The Mirror, UK
"The ever-sensitive question of race in the United States has exploded into the furious debate over the government's handling of the disaster unfolding in New Orleans."
— Aljazeera.net, Middle East
"When I see poor blacks, whites, Latinos and other ethnic groups crying out for help in an undignified manner it is sad and shameful when we recognize something could have been done earlier, something is wrong with the social and ethnic fabric of the United States. It is clear that this group of people is very much removed from the suburban white middle class."
— The Bahama Journal, Bahamas
"The fact that New Orleans is a southern town predominantly populated by African Americans ... explains why President George W Bush did not see the need to cut short his holiday.... (B)eing in America does not make a black man an American."
— The Herald, Zimbabwe
"Hurricane Katrina has come and gone — leaving behind one strong message — Racism still exists in America."
— Hindustan Times, India
New Orleans Brutality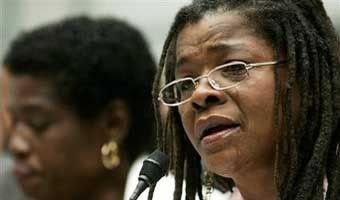 Katrina victims blame racism for slow aid
Emotions flare as black survivors testify before special House panel
http://www.msnbc.msn.com/id/10354221/
WASHINGTON - Black survivors of Hurricane Katrina said Tuesday that racism contributed to the slow disaster response, at times likening themselves in emotional congressional testimony to victims of genocide and the Holocaust.
The comparison is inappropriate, according to Rep. Jeff Miller, R-Fla. "Not a single person was marched into a gas chamber and killed," Miller told the survivors.
"They died from abject neglect," retorted community activist Leah Hodges. "We left body bags behind... The people of New Orleans were stranded in a flood and were allowed to die."
Angry evacuees described being trapped in temporary shelters where one New Orleans resident said she was "one sunrise from being consumed by maggots and flies." Another woman said military troops focused machine gun laser targets on her granddaughter's forehead. Others said their families were called racial epithets by police.
"No one is going to tell me it wasn't a race issue," said New Orleans evacuee Patricia Thompson, 53, who is now living in College Station, Texas. "Yes, it was an issue of race. Because of one thing: when the city had pretty much been evacuated, the people that were left there mostly was black."
According to a recent Gallup poll, NBC News' Kerry Sanders reported on Tuesday, six out of every 10 black New Orleans residents said if most of Katrina's victims were white, relief would have arrived sooner.
Discussions about race began almost immediately after Katrina hit on Aug. 29. On Sept. 9, according to NBC News, President George W. Bush told the public, "The storm didn't discriminate and neither will we in the recovery effort."
But victims disagree.
"I blame local. I blame state. I blame federal," Katrina victim Doreen Keller said at Tuesday's hearings. "I think we got disappointed by every rank of government that exists."
'I just don't frankly believe it'
Not all lawmakers seemed persuaded.
"I don't want to be offensive when you've gone though such incredible challenges," said Rep. Christopher Shays, R-Conn. But referring to some of the victims' charges, like the gun pointed at the girl, Shays said: "I just don't frankly believe it."
"You believe what you want," Thompson said.
Shays also questioned a claim that the federal government unleashed this tragedy on New Orleans' black residents on purpose.
"I was on my front porch," Diane Cole French said at the hearings. "I have witnesses that they bombed the walls of the levee."
"I don't know if that's theater or the truth," Shays responded.
'We have to acknowledge it'
The hearing was held by a special House committee, chaired by Rep. Tom Davis, R-Va., investigating the government's preparations and response to Katrina. It was requested by Rep. Cynthia McKinney, D-Ga., a member of the Congressional Black Caucus.
"Racism is something we don't like to talk about, but we have to acknowledge it," McKinney said. "And the world saw the effects of American-style racism in the drama as it was outplayed by the Katrina survivors."
The five white and two black lawmakers who attended the hearing mostly sat quietly during two and a half hours of testimony. But tempers flared when evacuees were asked by Miller to not compare shelter conditions to a concentration camp.
"I'm going to call it what it is," Hodges said. "That is the only thing I could compare what we went through to."
Of five black evacuees who testified, only one said he believed the sluggish response was the product of bad government planning for poor residents — not racism.
Kanye West Hurricane Katrina

Racism goes on trial again in America's Deep South
http://observer.guardian.co.uk/world/story/0,,2083762,00.html
The prosecution of three black Louisiana youths reveals the rise of discrimination by stealth
In the cool and beflagged small courtroom in Jena, Louisiana, three black schoolboys - Robert Bailey, Theodore Shaw and Mychal Bell - are about to go on trial for a playground fight that could see them jailed for between 30 and 50 years.
Jena, about 220 miles north of New Orleans, is a small town of 3,000 people, 85 per cent of whom are white. Tomorrow it will be the focus for a race trial which could put it on the map alongside the bad old names of the Mississippi Burning Sixties such as Selma or Montgomery, Alabama.
Jena is gaining national notoriety as an example of the new 'stealth' racism, showing how lightly sleep the demons of racial prejudice in America's Deep South, even in the year that a black man, Barak Obama, is a serious candidate for the White House.
It began in Jena's high school last August when Kenneth Purvis asked the headteacher if black students could break with a long-held tradition and join the whites who sit under the tree in the school courtyard during breaks. The boy was told that he and his friends could sit where they liked.
The following morning white students had hung three nooses there. 'Bad taste, silly, but just a prank,' was the response of most of Jena's whites.
'To us those nooses meant the KKK [Ku Klux Klan], they meant, "Niggers, we're going to kill you, we're going to hang you till you die,"' says Caseptla Bailey, a black community leader and mother of one of the accused. The three white perpetrators of what was seen as a race hate crime were given 'in-school' suspensions (sent to another school for a few days before returning).
Jena's major industry is growing and marketing junk pine. Walk down the usually deserted main street and you will not find many black employees. Bailey, 56, is a former air force officer and holder of a business management degree. 'I couldn't even get a job in Jena as a bank teller,' she said. 'Look at the banks and the best white-collar jobs and you'll see only white and red necks in those collars.'
Billy Doughty, the local barber, has never cut black men's hair. 'They just don't come here,' he mumbled. 'Anyway, their hair is different and difficult to cut.'
The majority of blacks live in an area known as Ward 10. Many homes are trailers, or wooden shacks. Rubbish lies in the streets. On 'Snob Hill', where the whites live, the spacious gardens and lawns are trimmed, the gravelled drives boast SUVs and nice new saloons. Only two black families live there. A teacher from Jena High had enough money to buy his way in. But when he arrived local estate agents refused to show him a 'white' property even though several were advertised in the local paper ('they're all under contract,' the agents lied). The teacher eventually went to see one white owner and offered him cash. 'The guy preferred green [dollars] to black, so I got the property,' laughed the teacher, 'but since we moved in three years ago we haven't been invited by a single neighbour.'
On 30 November, someone tried to burn Jena High to the ground. The crime remains unsolved. That same weekend race fights between teenagers broke out downtown, and on 4 December racial tension boiled over once more in the school. A white student, Justin Barker, was attacked, allegedly by six black students.
The expected charges of assault and battery were not laid, and the six were charged with attempted second-degree murder and conspiracy to commit second-degree murder. They now face a lifetime in jail.
Barker spent the evening of the assault at the local Baptist church, where he was seen by friends to be 'his usual smiling self'.
Nine days later, with the case technically sub judice, the District Attorney made the following public statement to the local paper: 'I will not tolerate this type of behaviour. To those who act in this manner I tell you that you will be prosecuted to the fullest extent of the law and with the harshest crimes that the facts justify. When you are convicted I will seek the maximum penalty allowed by law. I will see to it that you never again menace the students at any school in this parish.'
Bail for the impoverished students was set absurdly high, and most have been held in custody. The town's mind seems to be made up.
But now the National Association for the Advancement of Colored People and the American Civil Liberties Union - 'damned outsiders' - have become involved and have begun to recruit, enthuse and empower the local black population. Reporters from the BBC and the New York Times have been drawn to the story. Jena does not like this publicity and shifts uncomfortably in the glare. It is 42 years since President Lyndon Johnson closed the loopholes that allowed southern states to discriminate against blacks. When the accused shuffle into court tomorrow, it's Jena that will be on trial.


Why Racism Still Lives in America & How it Can Be Solved
http://www.associatedcontent.com/article/220390/why_racism_still_lives_in_america_how.html
Even though America prides itself on being a melting pot where people from different religions, races, and classes have the right to freedom, racism is still alive and well today. There is no one reason why racism is still a factor in this country instead it's a mixture of different factors, all of which can be absolved.
One of the reasons why racism still exists is because of self-hatred. When people don't fully accept and love themselves there is absolutely no way that they can fully accept and love others. Because self-hatred is painful people try to heal that pain in any way they can, and even though true healing can only come from within themselves people usually try to look toward outward things for healing, which only covers up and serves as a distraction from the pain.
This outward source of comfort can come in many forms from people pleasing, to over-eating, to adopting a superiority complex. The superiority complex is what racists adopt in order to distract them from their own insecurities. Even those these people find one or several different races to look down there noses at, the truth of the matter is that even if there was only one race that existed on the planet, these people would still find some superficial quality to uphold in themselves such as gender, class, even hair color or height and find a person or group of people who lacked that quality and convince themselves that those people were inferior. Therefore even though racial differences and stereotypes are constantly used in a racist's effort to demean others, it's actually a way to distract others from seeing the vulnerability and hurt that the racist truly feels inside.
Another factor that breeds racism in America is the fact that things that are different from the norm are usually viewed as negative. In this America is fairly hypocritical, because all Americans are taught that they can be whoever they want to be, yet everyone has either been the victim of or at least seen people being criticized, bullied, or even ostracized from being "the other." In order to not face this kind of discrimination many people choose to try to fit in as best they can by either covering or suppressing their idiosyncrasies.
Yet race is not one of those differences that can't just be covered up with a splash of makeup or hidden like a feeling, racial differences are visible. So because our society as a whole still continues to holds up white America and its cultural values as the right, good, and ideal, this becomes the standard for which everyone else should operate. This holier than thou attitude breeds racism not only within white America but with the other races as well, because it leaves people feeling like they are less than and no matter what they will never measure up, so they wind up carrying around an attitude of self-hatred as well. This self-hatred can lead them to just become frustrated and become racist against white America in order to feel better about themselves, or it can do the opposite and lead these people to side turn against their own race and hate the people within it because they buy into the idea that their own race is inferior. Therefore the cycle of self-hatred and racism continues.
So racism won't ever be solved by making any race, whether it's the white race or the black race, superior to another because superiority amongst any race, culture, gender, class or even individual doesn't exist. Yet it also won't be solved by pretending that differences amongst the races don't exist, as some people do when they say they don't see color. Instead we should see not only the differences in color amongst the races, but the differences in culture, religion, artistic expression, hair texture, etc., and we should accept them, embrace them, and be in awe of them.
We shouldn't spend our time trying to classify the vast diversity that exists between the people that inhabit this planet as superior or inferior because all we'd be doing is wasting it. We don't sit around trying to decide why a tulip is better than a rose or why a lion is better than a tiger because it really makes no sense in trying. Yes we notice their differences, but we appreciate these differences because we realize that this diversity is how nature expresses herself. These differences make the world a more interesting and colorful place to live, and every single thing in it has a purpose and brings its own beauty to the table. We don't hate the rose for being different from the tulip, we don't ask it to conform and be more like the tulip, so we shouldn't ask ourselves or others to. We accept and value the rose just as it is, and that's the attitude we should have for each other and for every race under the sun.
Instead of the races segregating and separating ourselves from each other out of fear, ignorance, and hate, we should make the effort to learn more about each other and the races from which we come. Hopefully by making an effort to embrace each other will we be able to garner the appreciation, respect, and awe for not only the differences we find amongst each other but also for the uniqueness that exists in ourselves. Only when we find the beauty that exists in every single person including ourselves, will we truly be able to see that we are more alike than different, just as the rose has more in common with the tulip, and only after this will racism truly come to an end.
chris rock- racism
FOX Guest: Black Racism "Biggest Problem In This Country"
BBC News on Racism Issue - Celebrity Big Brother 2007
20/20 ABC News: Children & The Psychology of White Supremacy